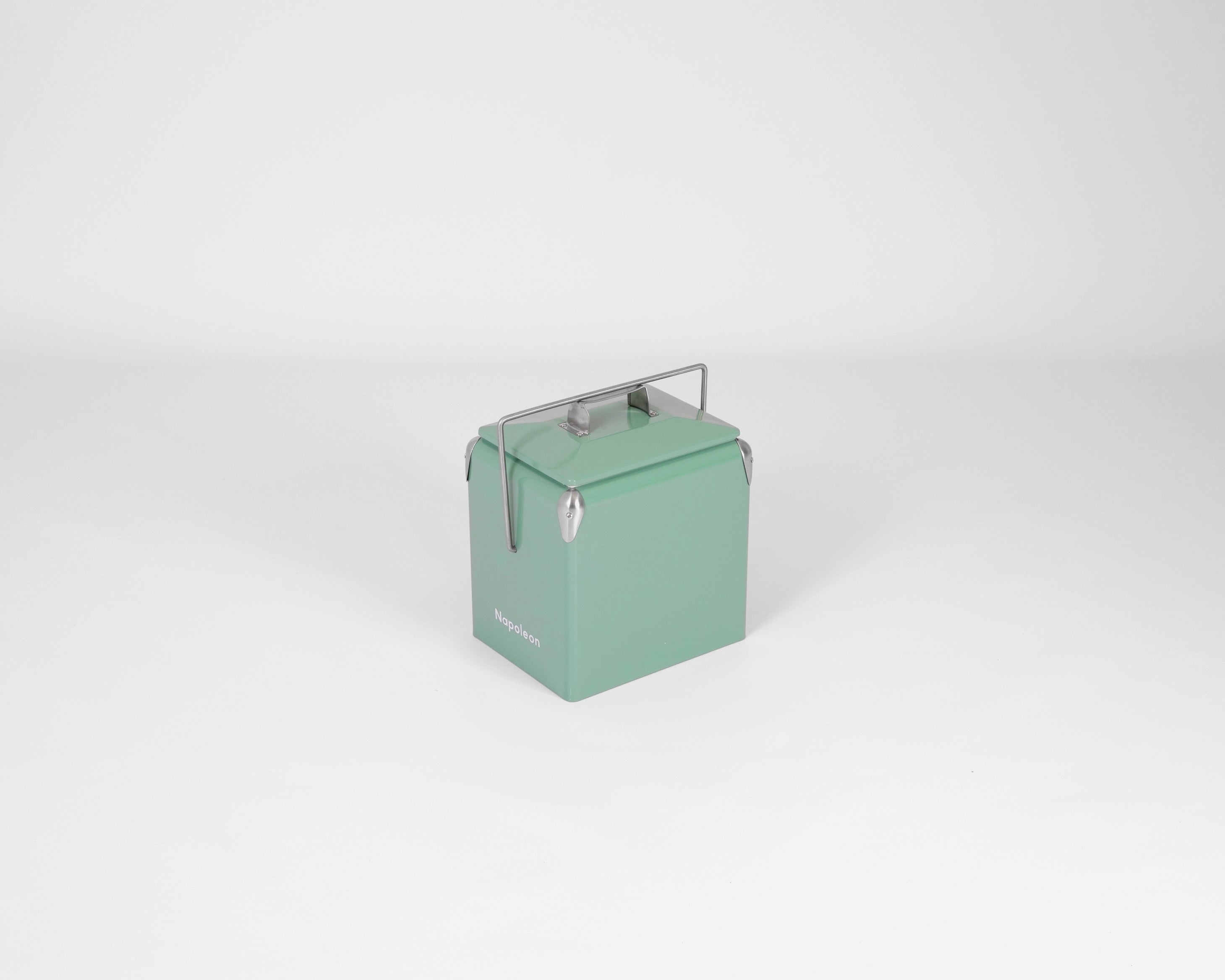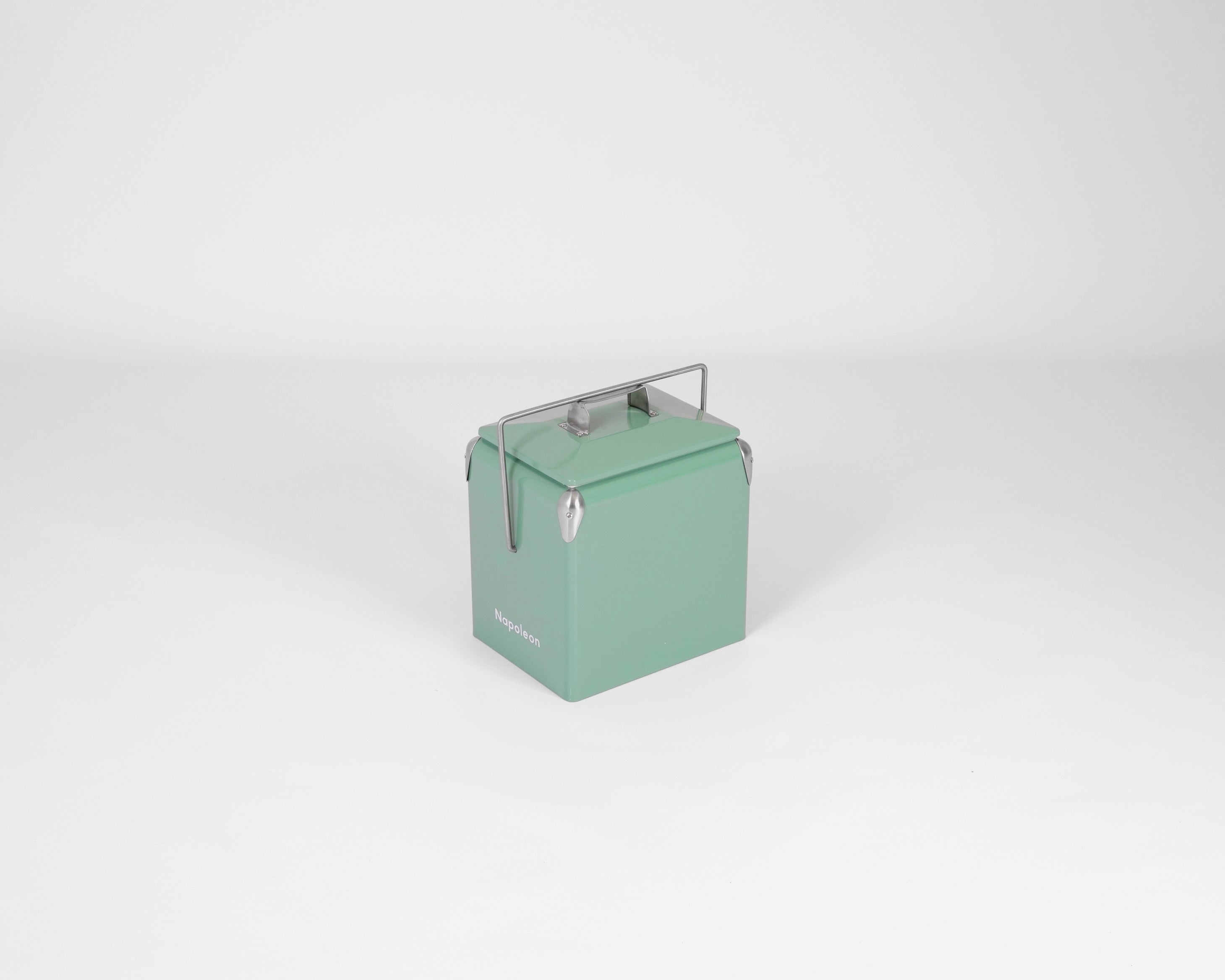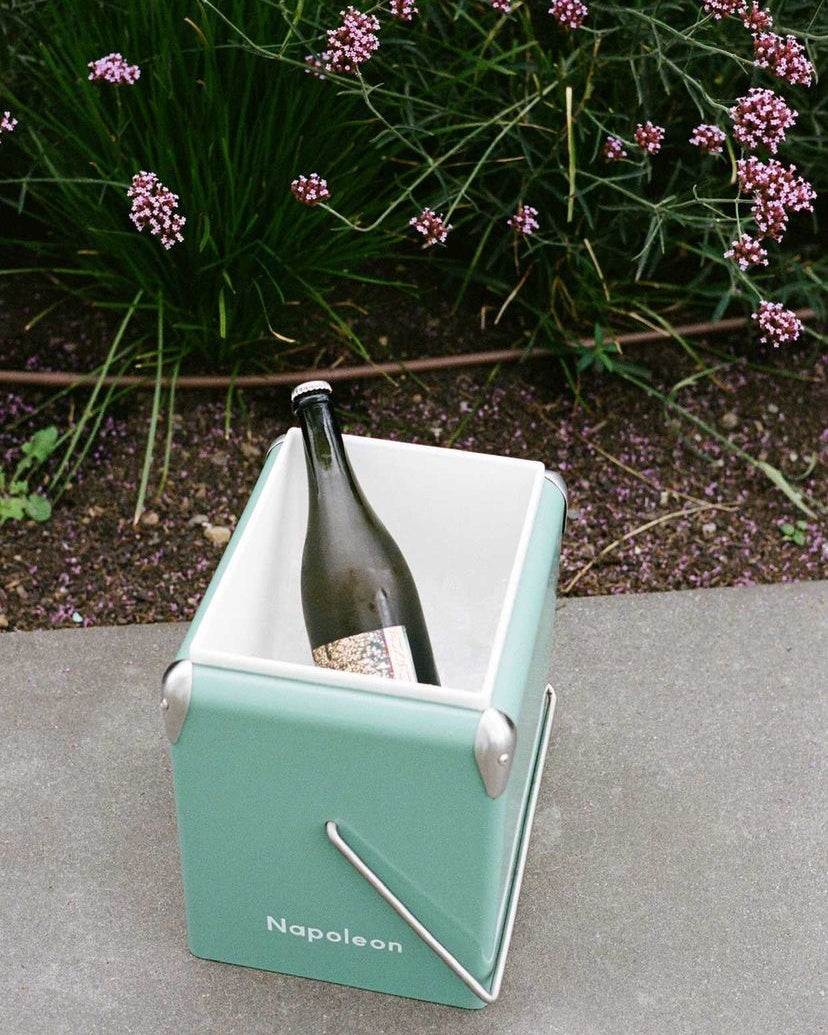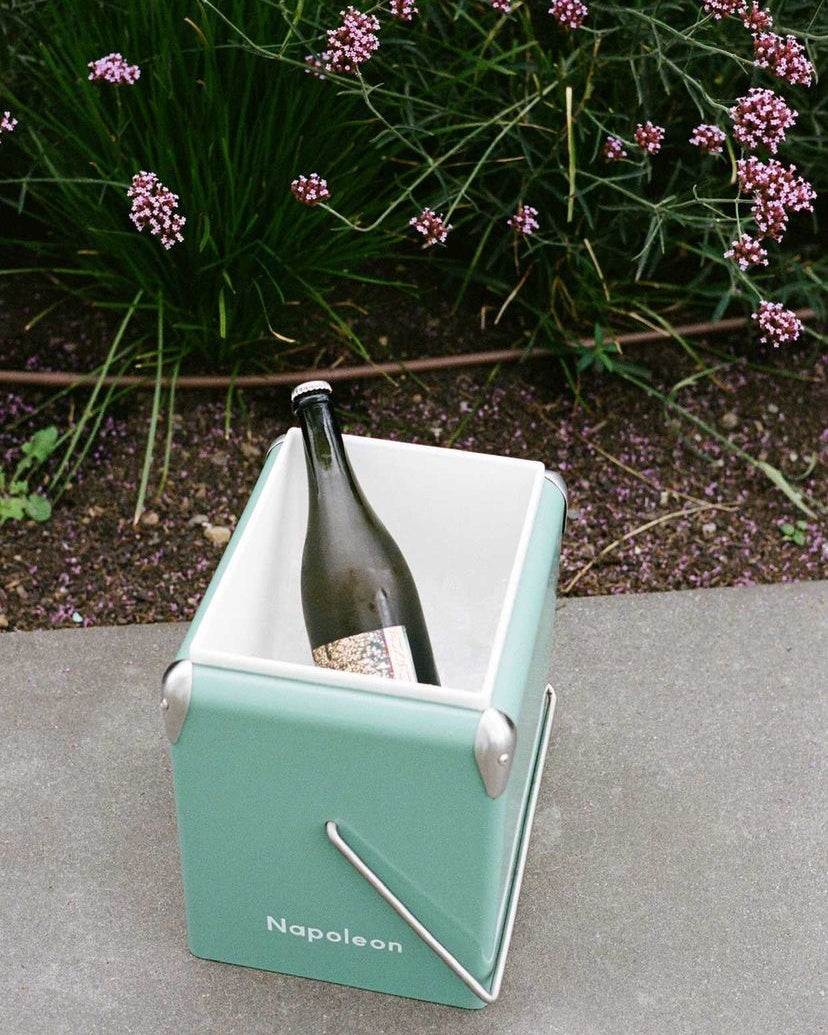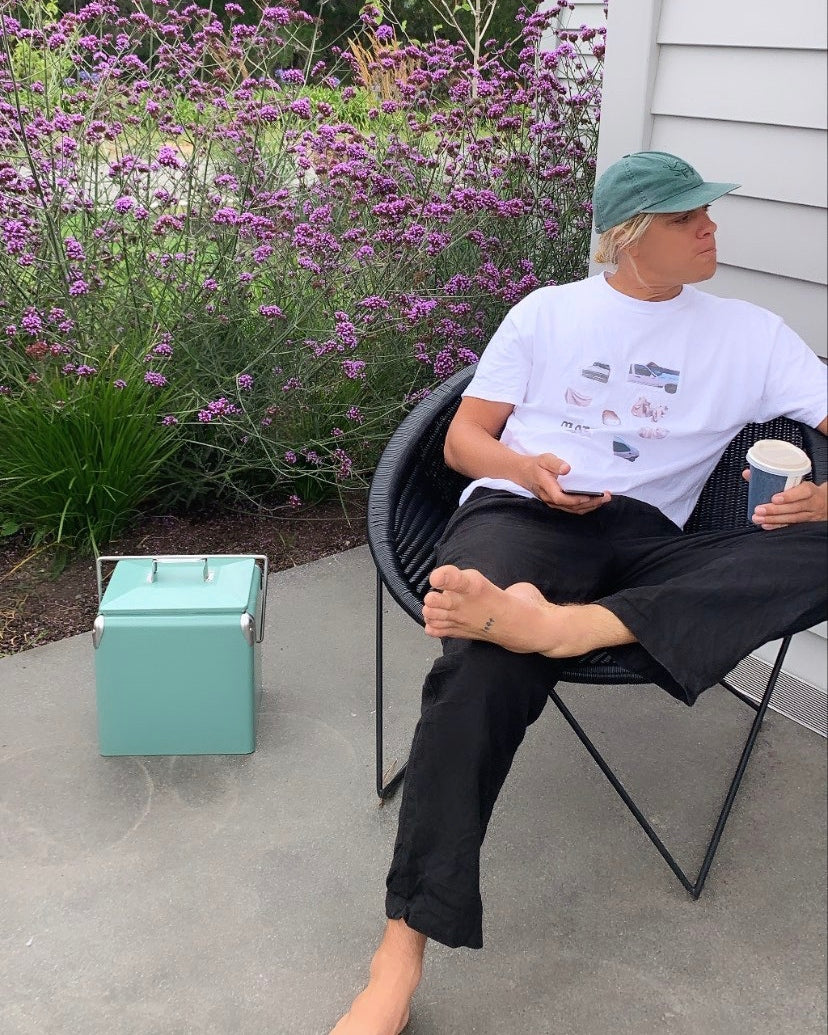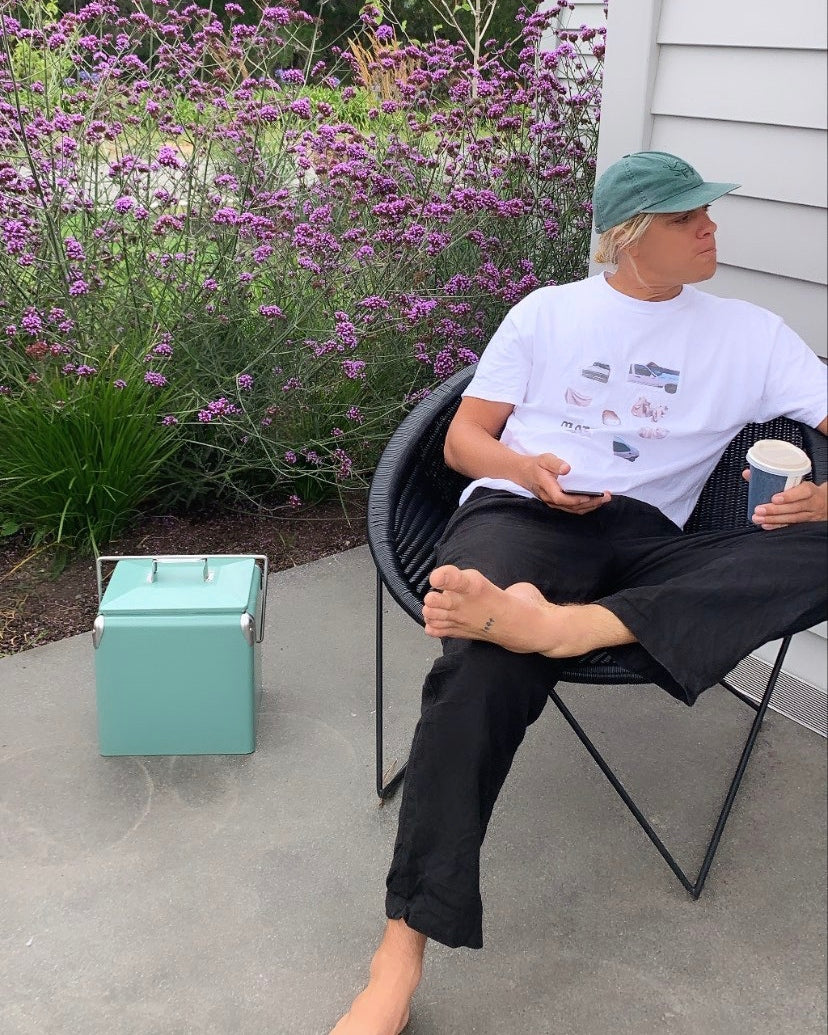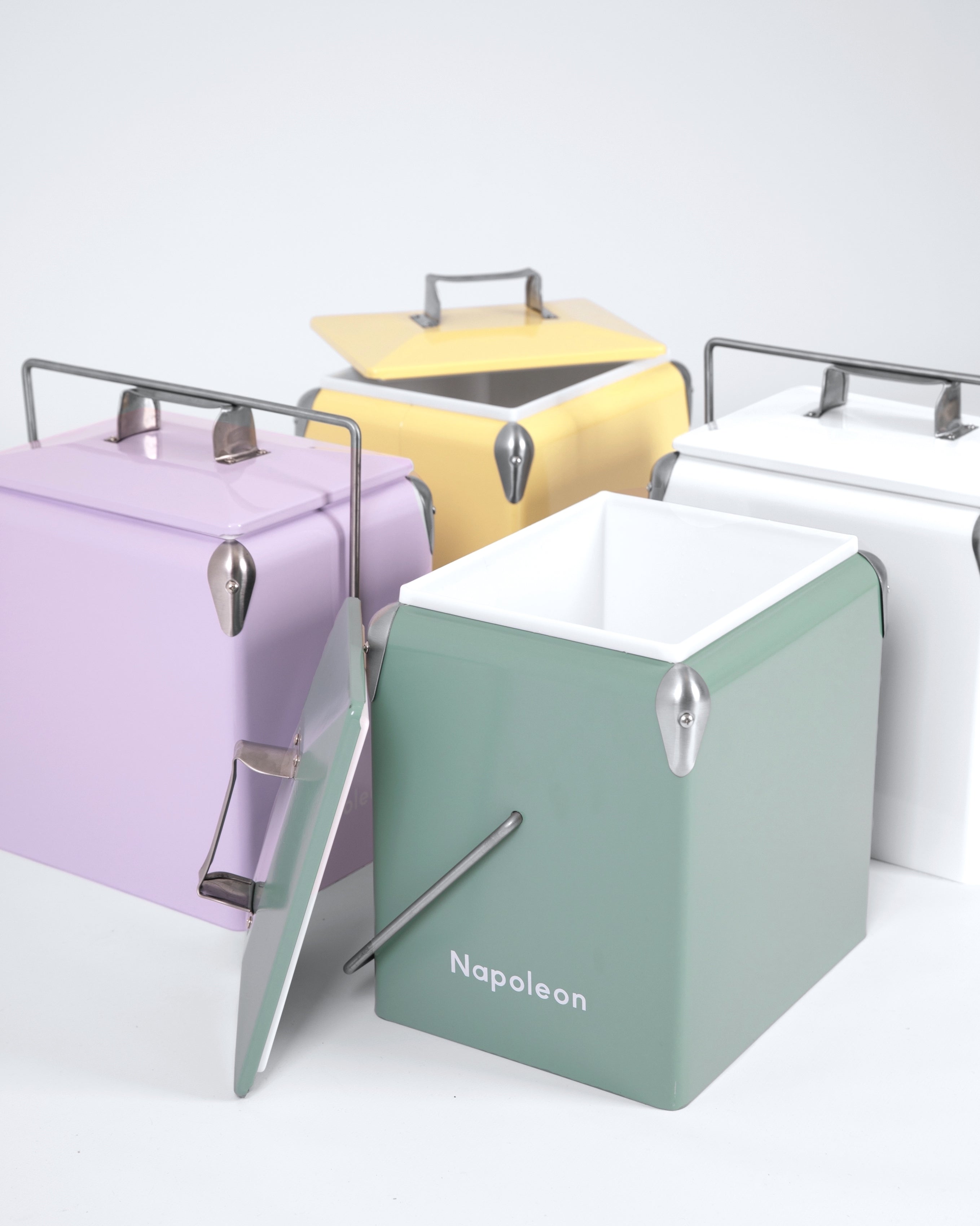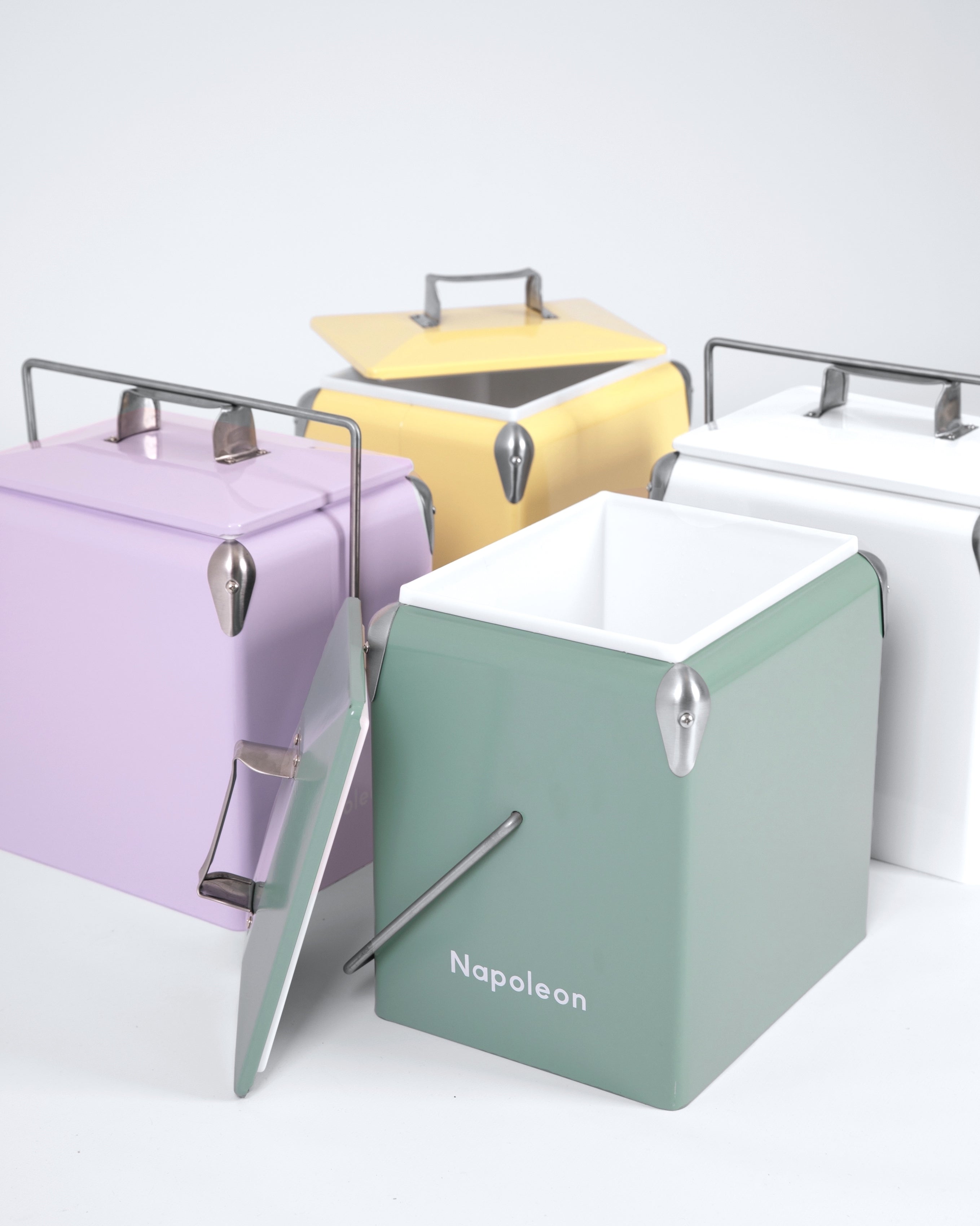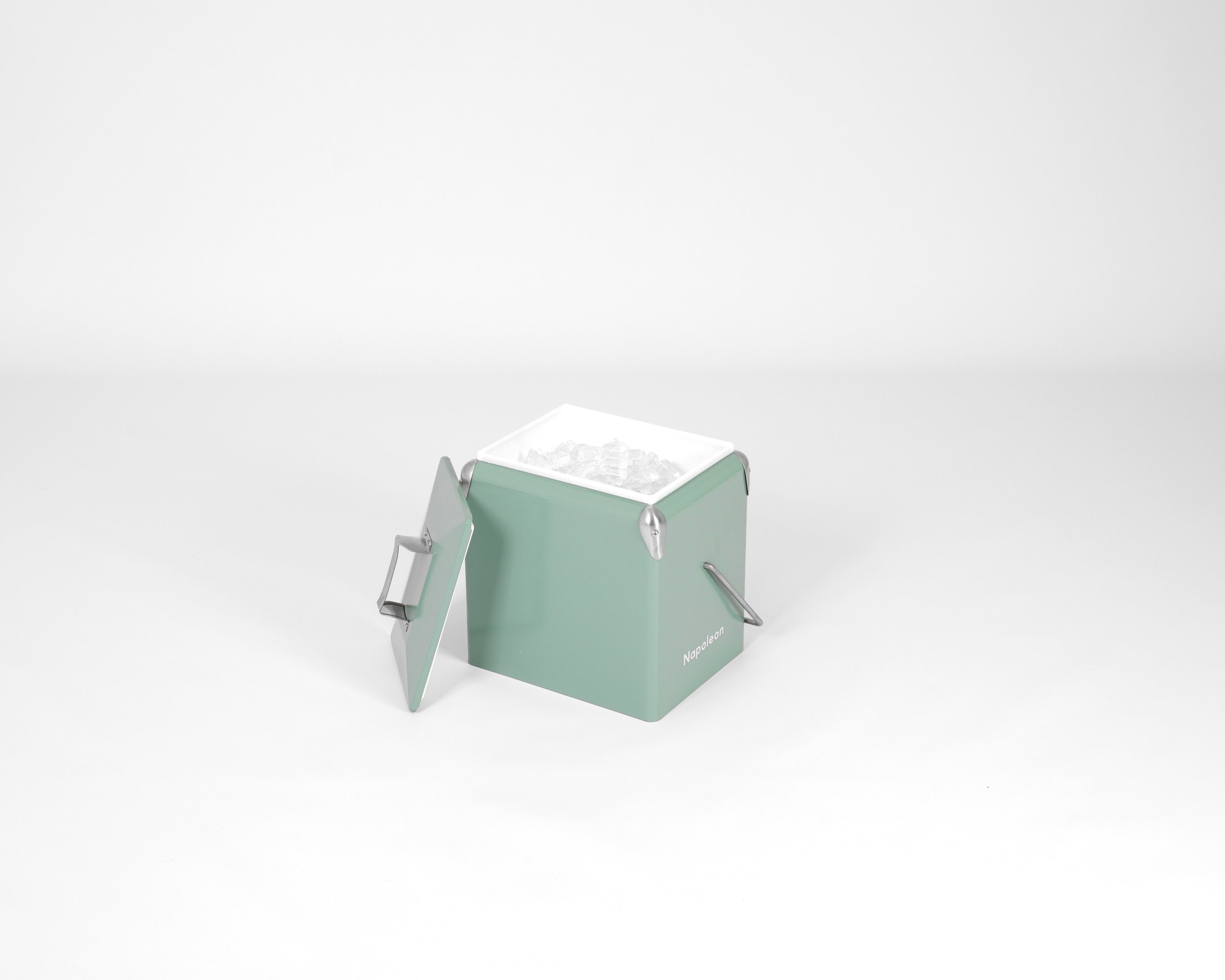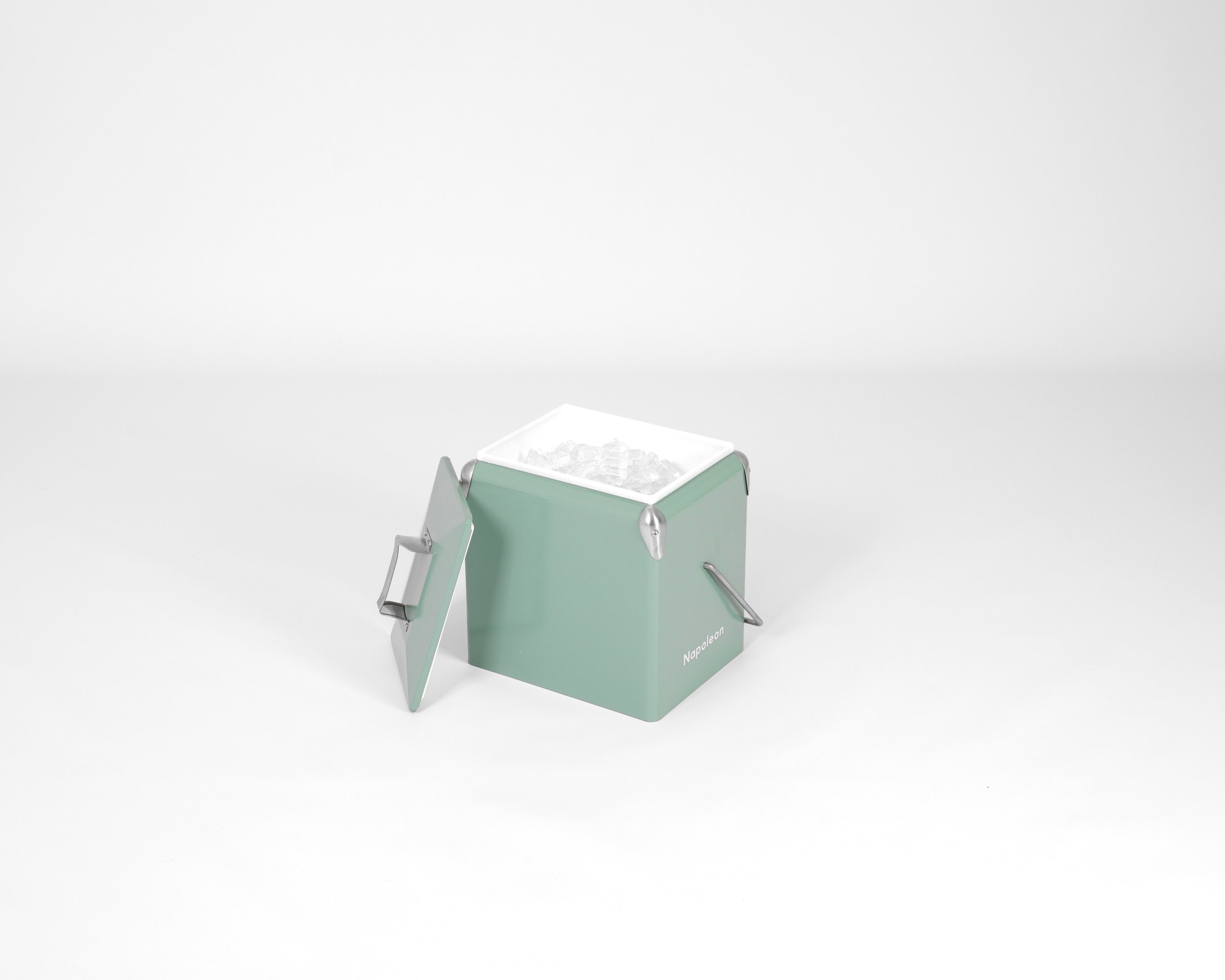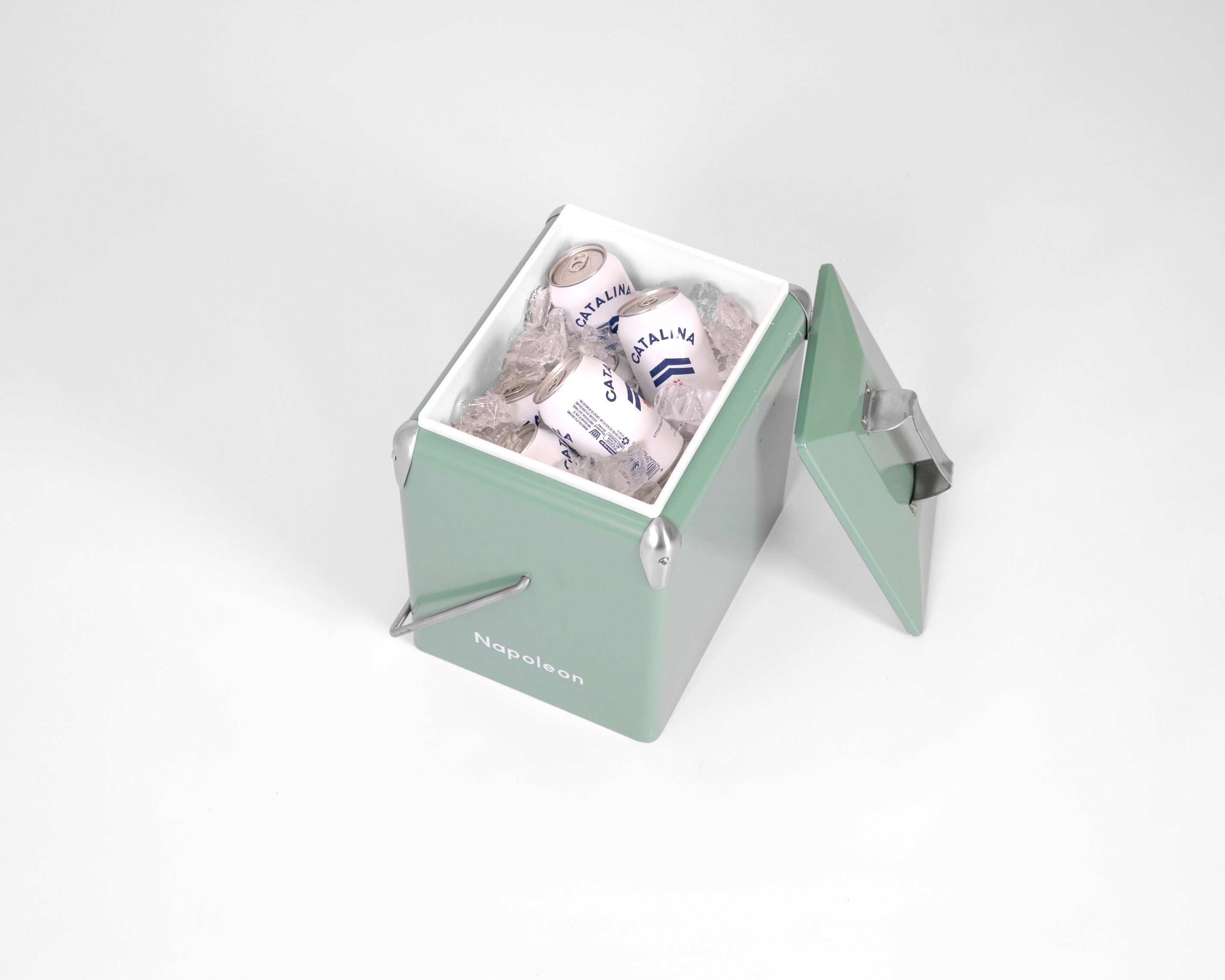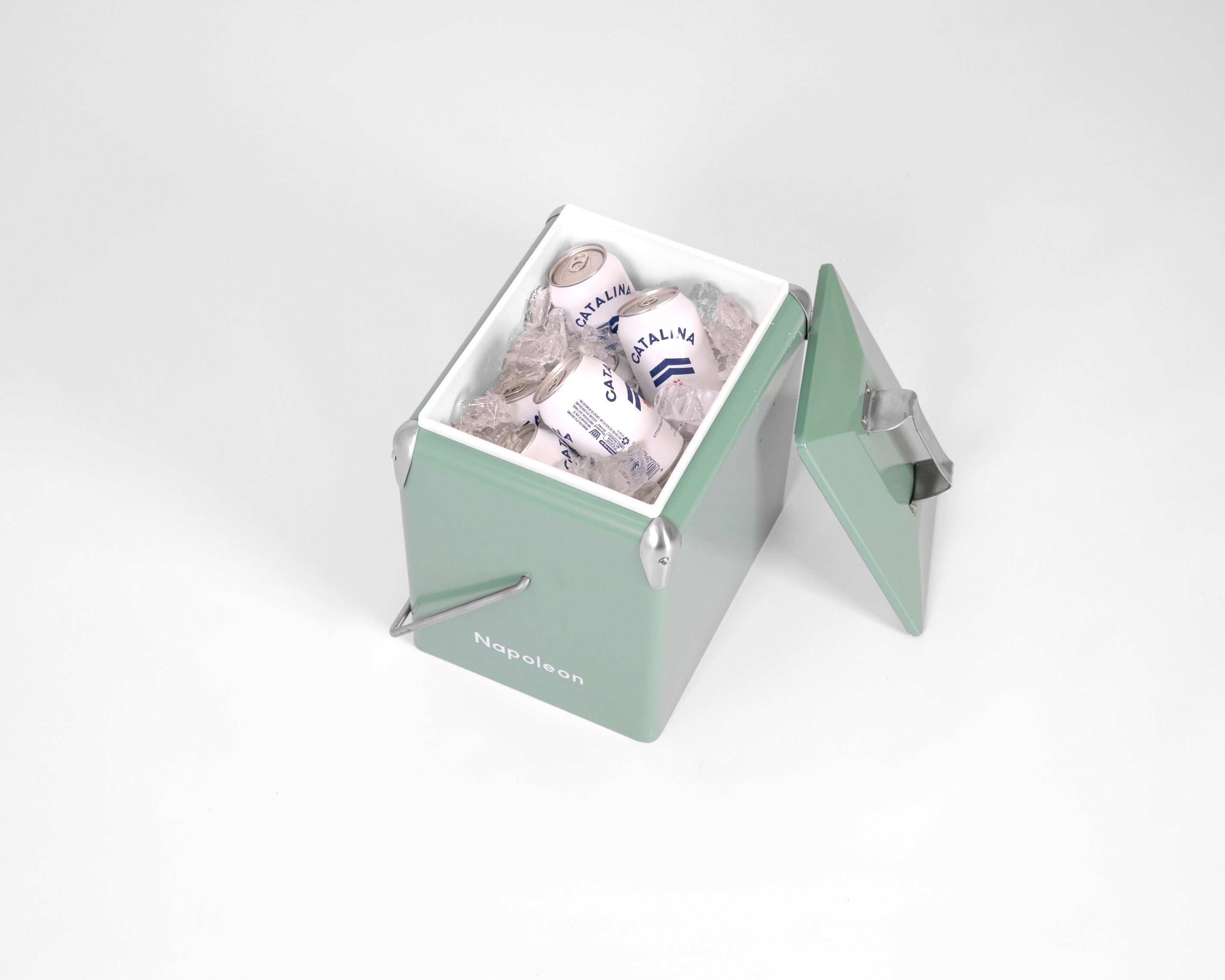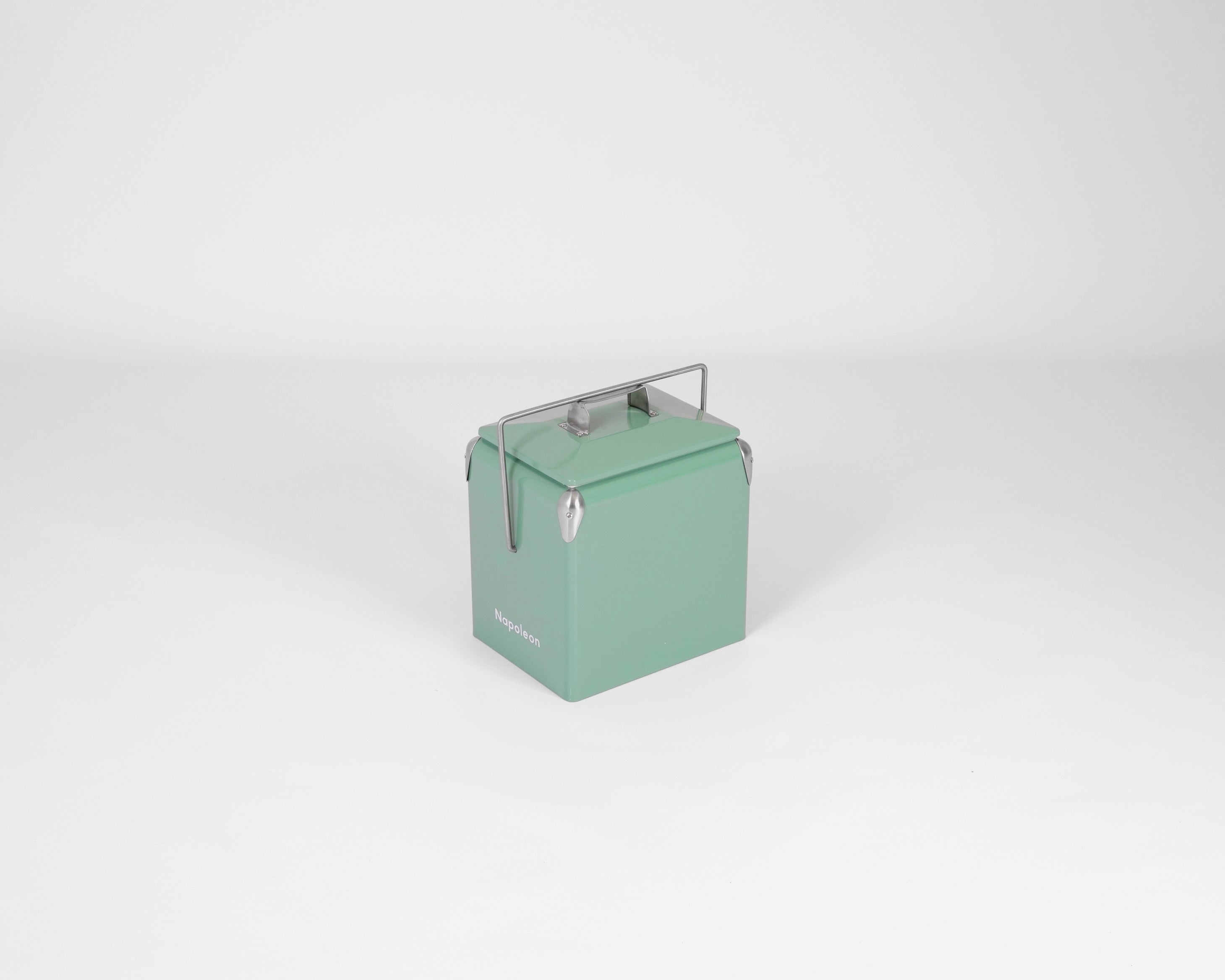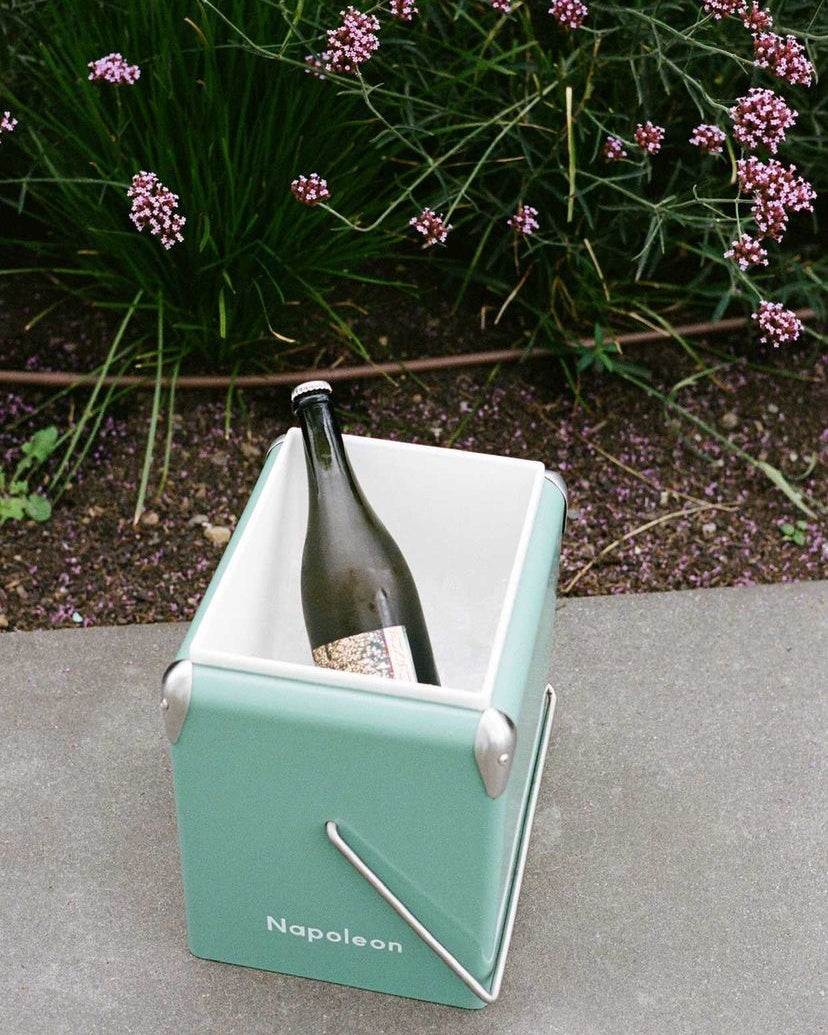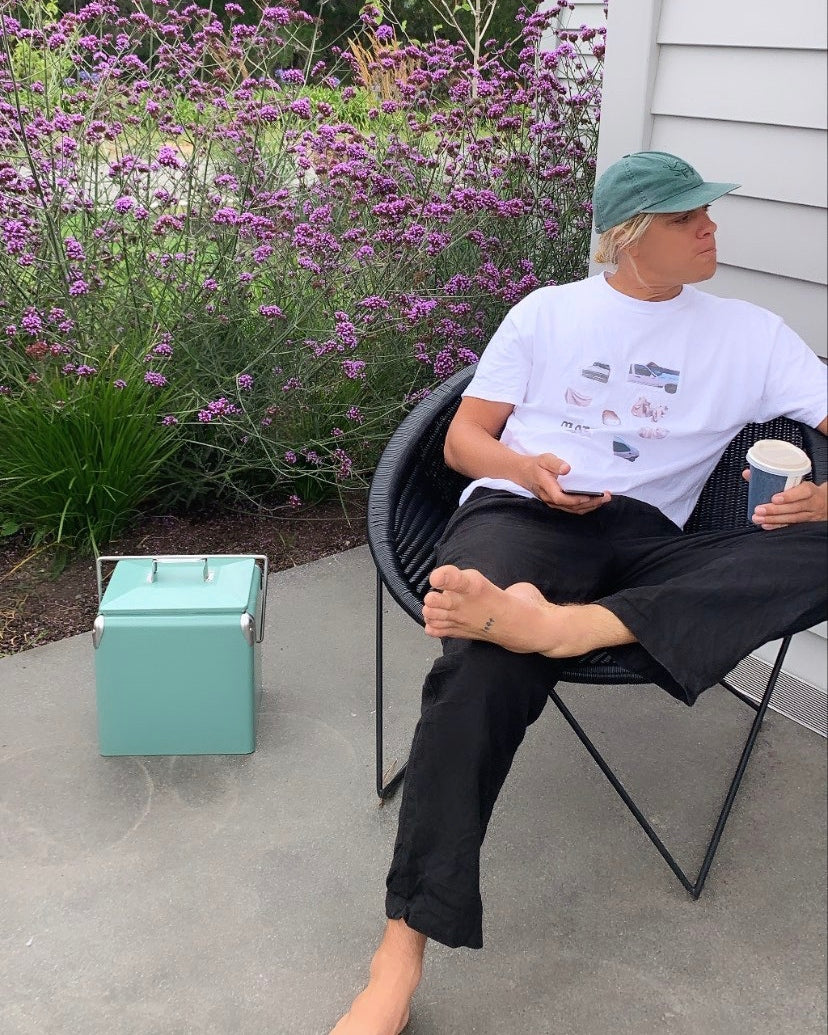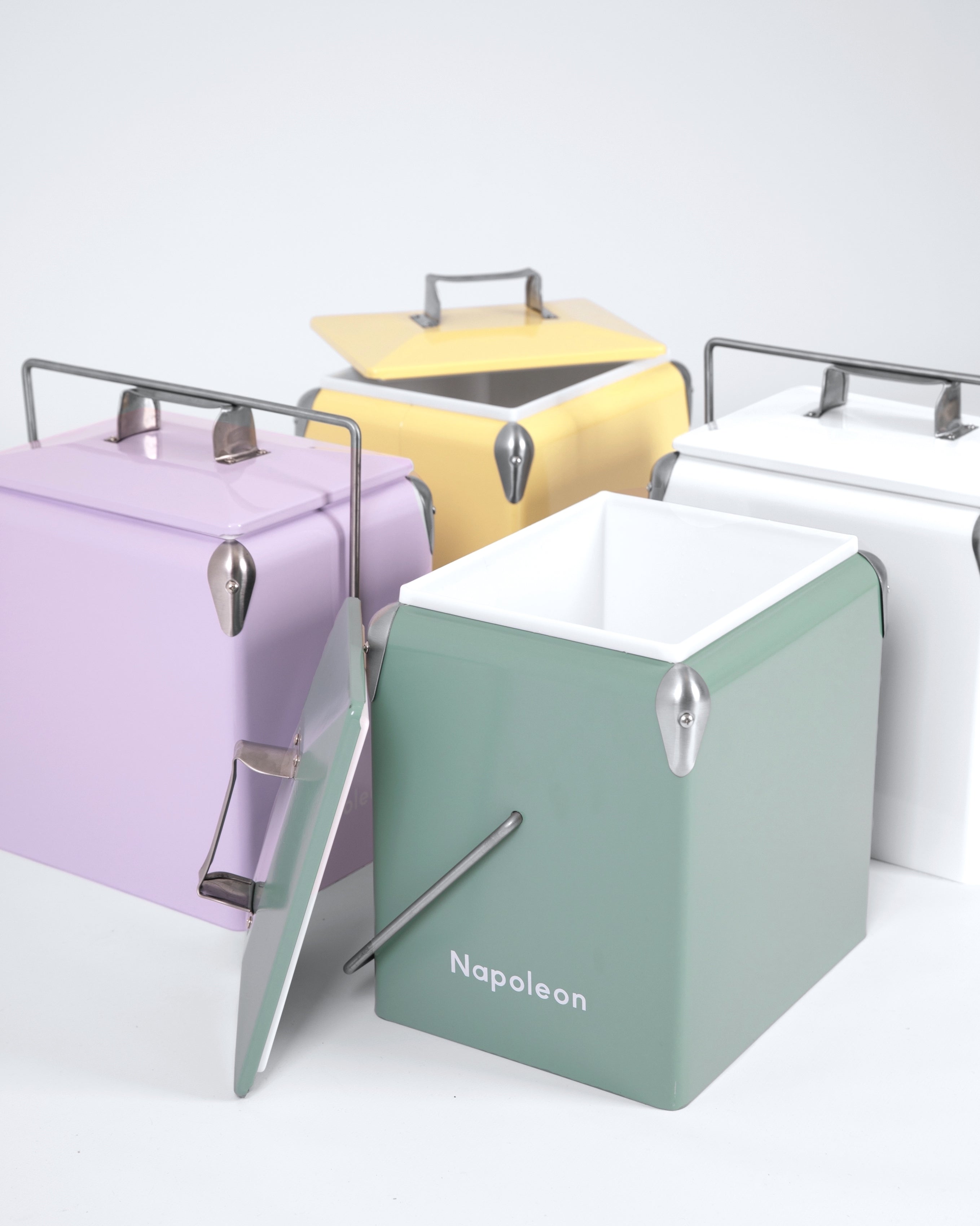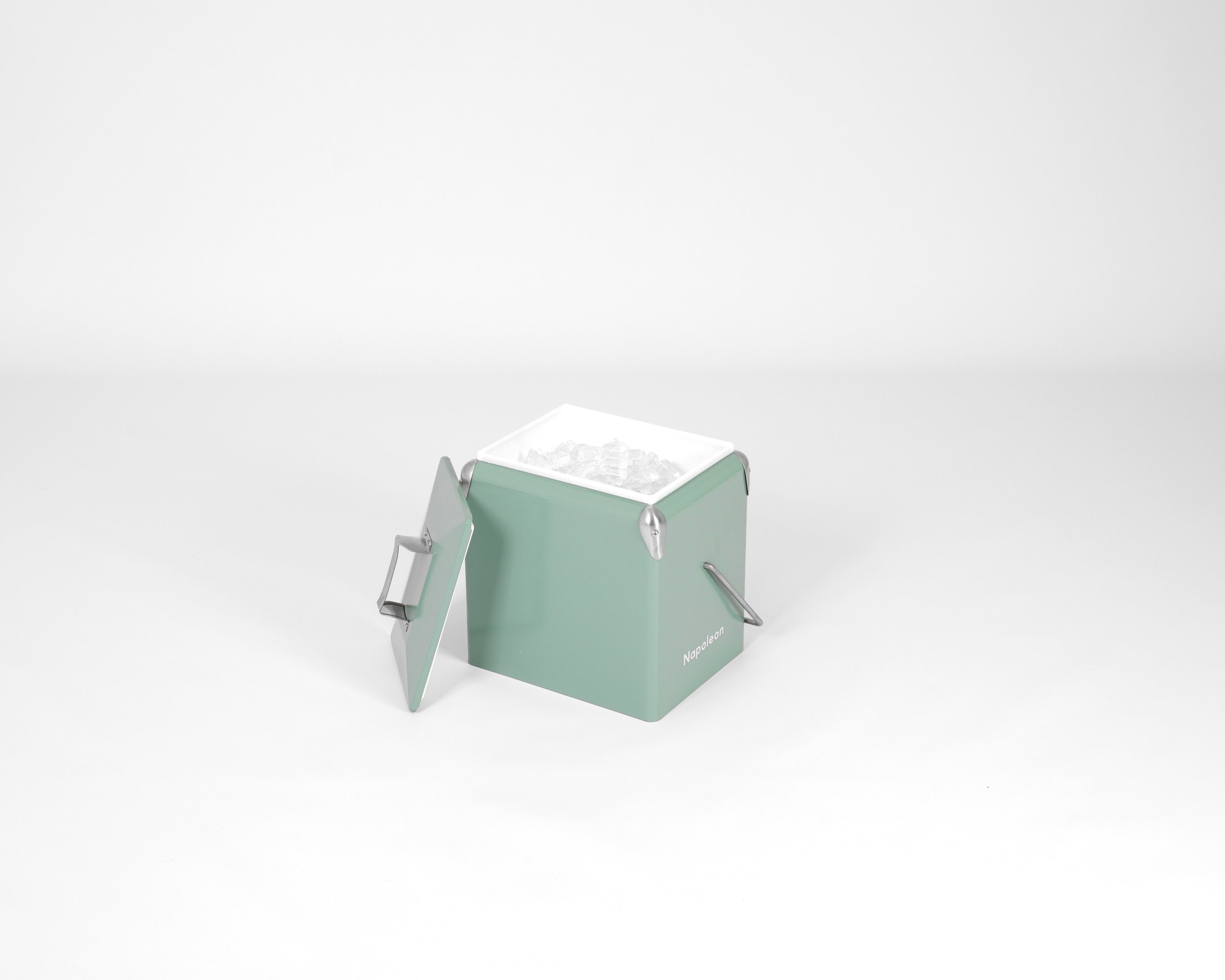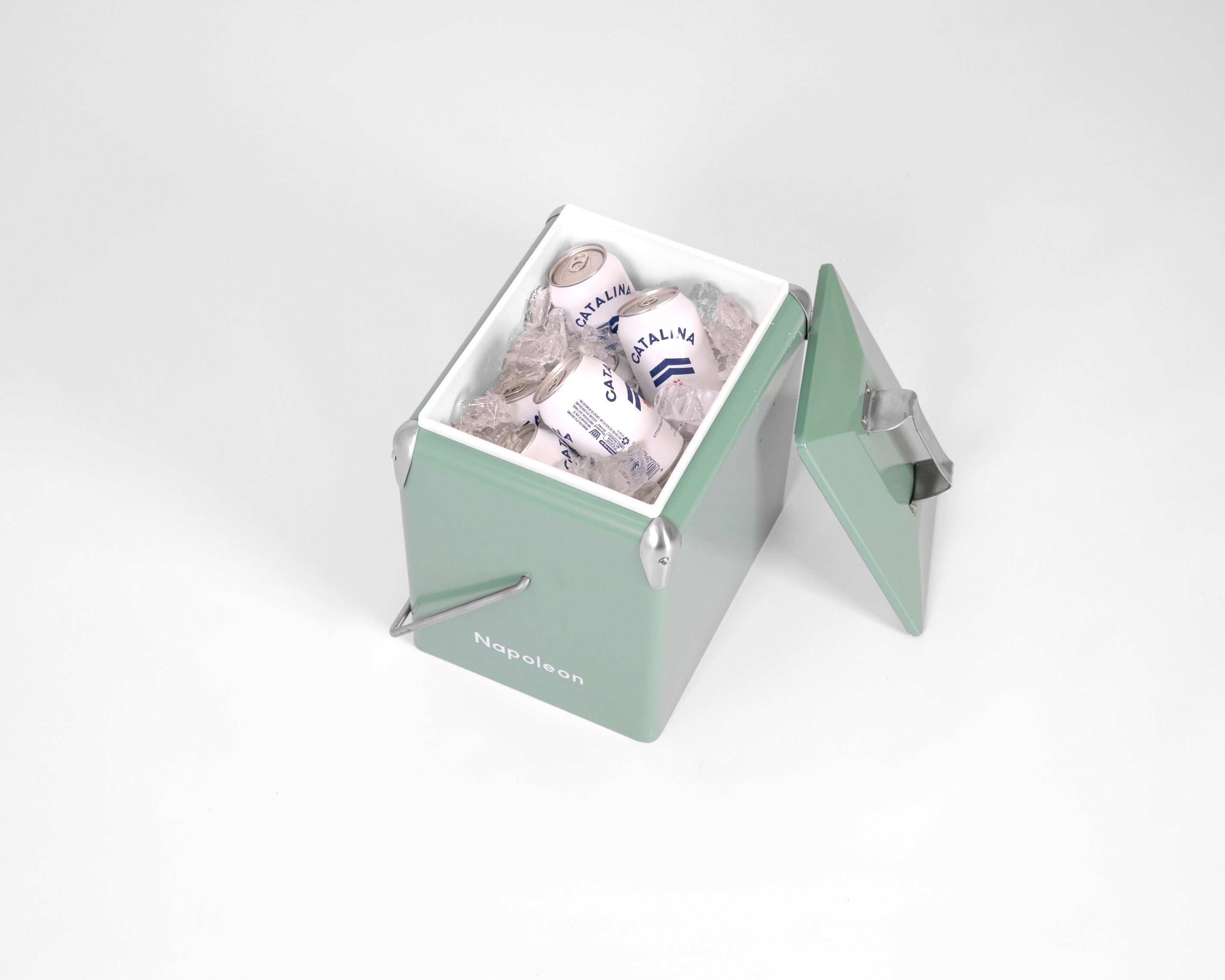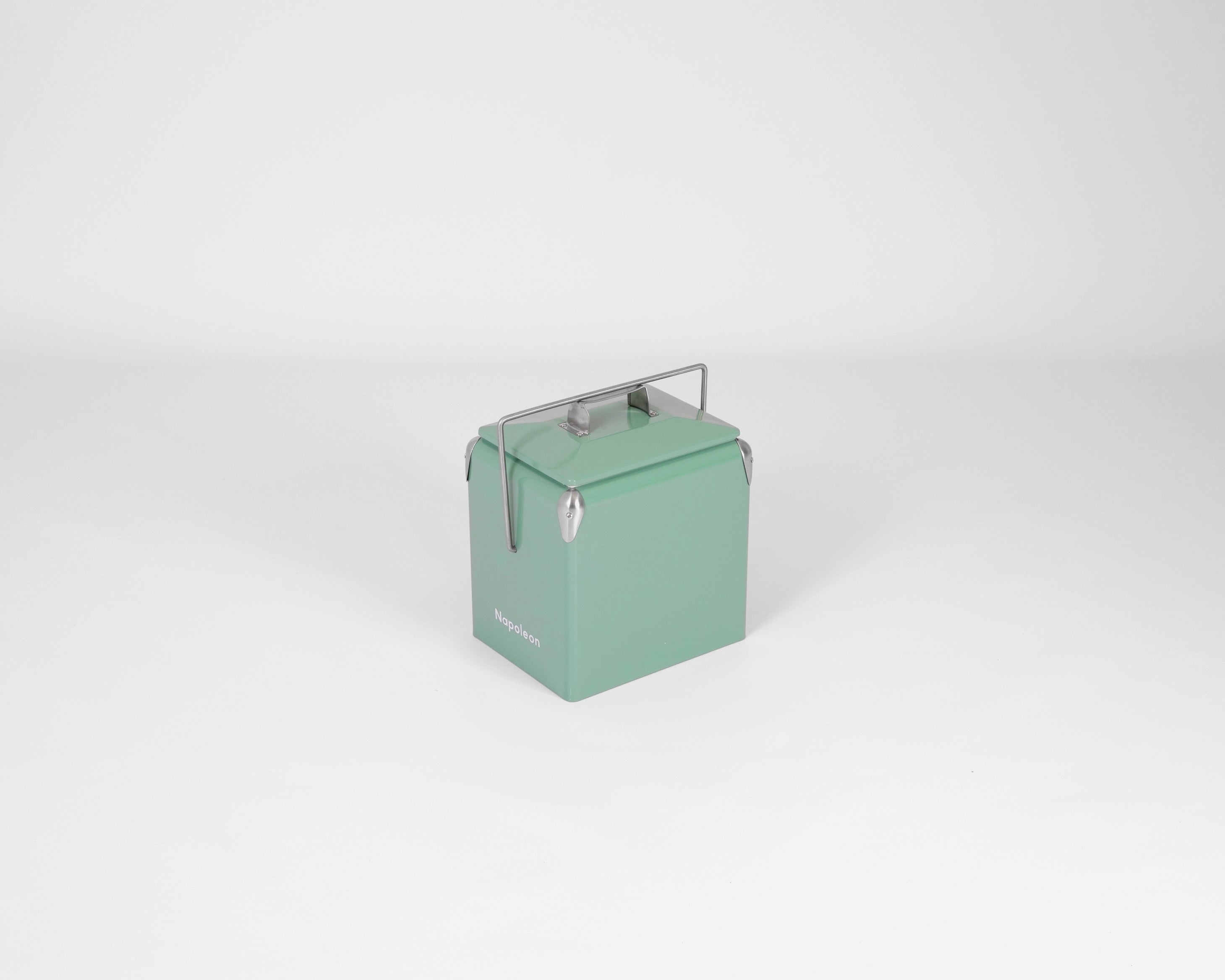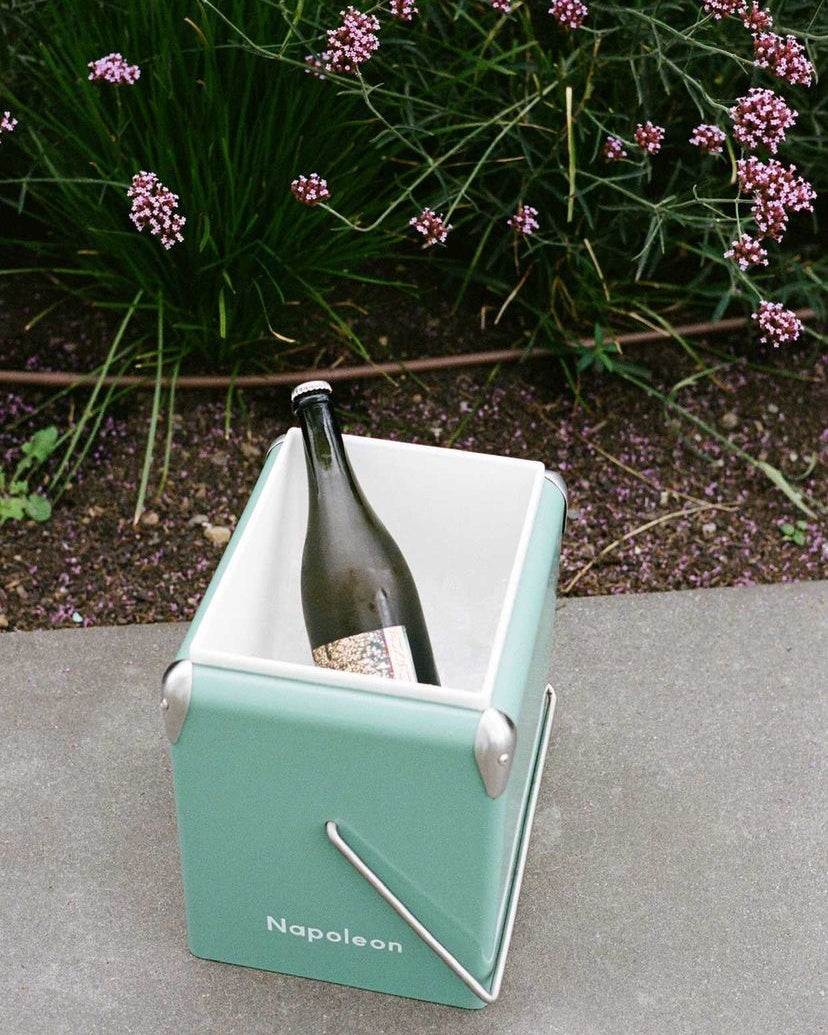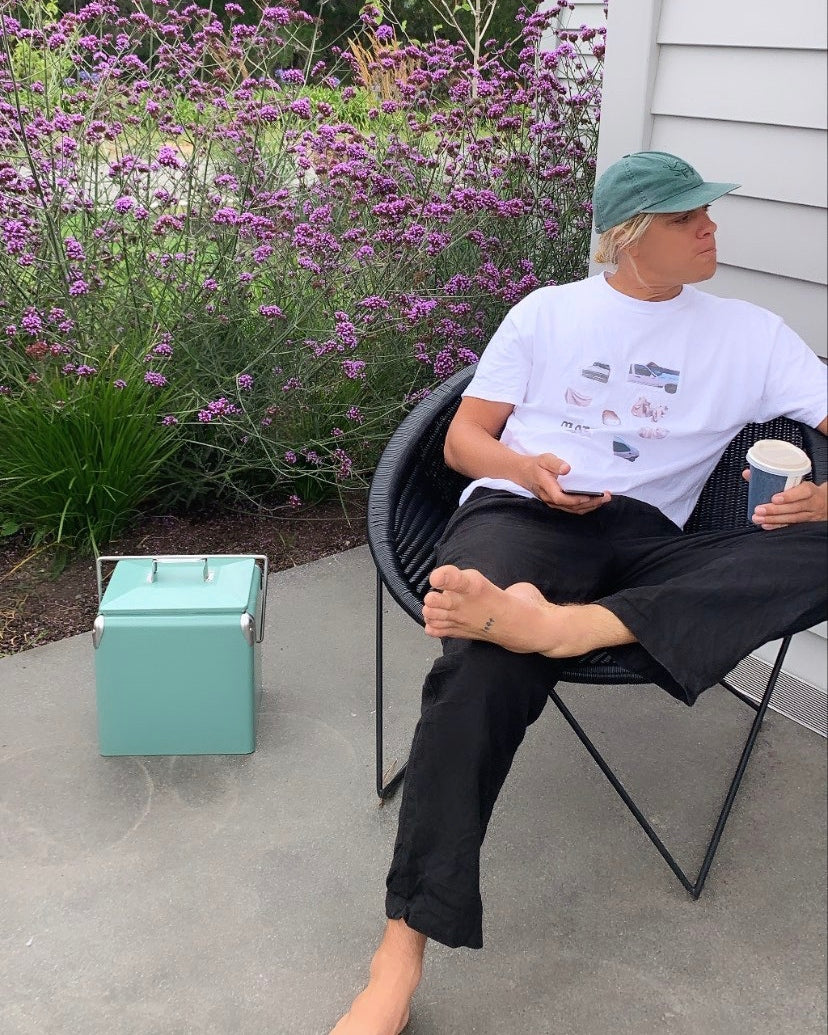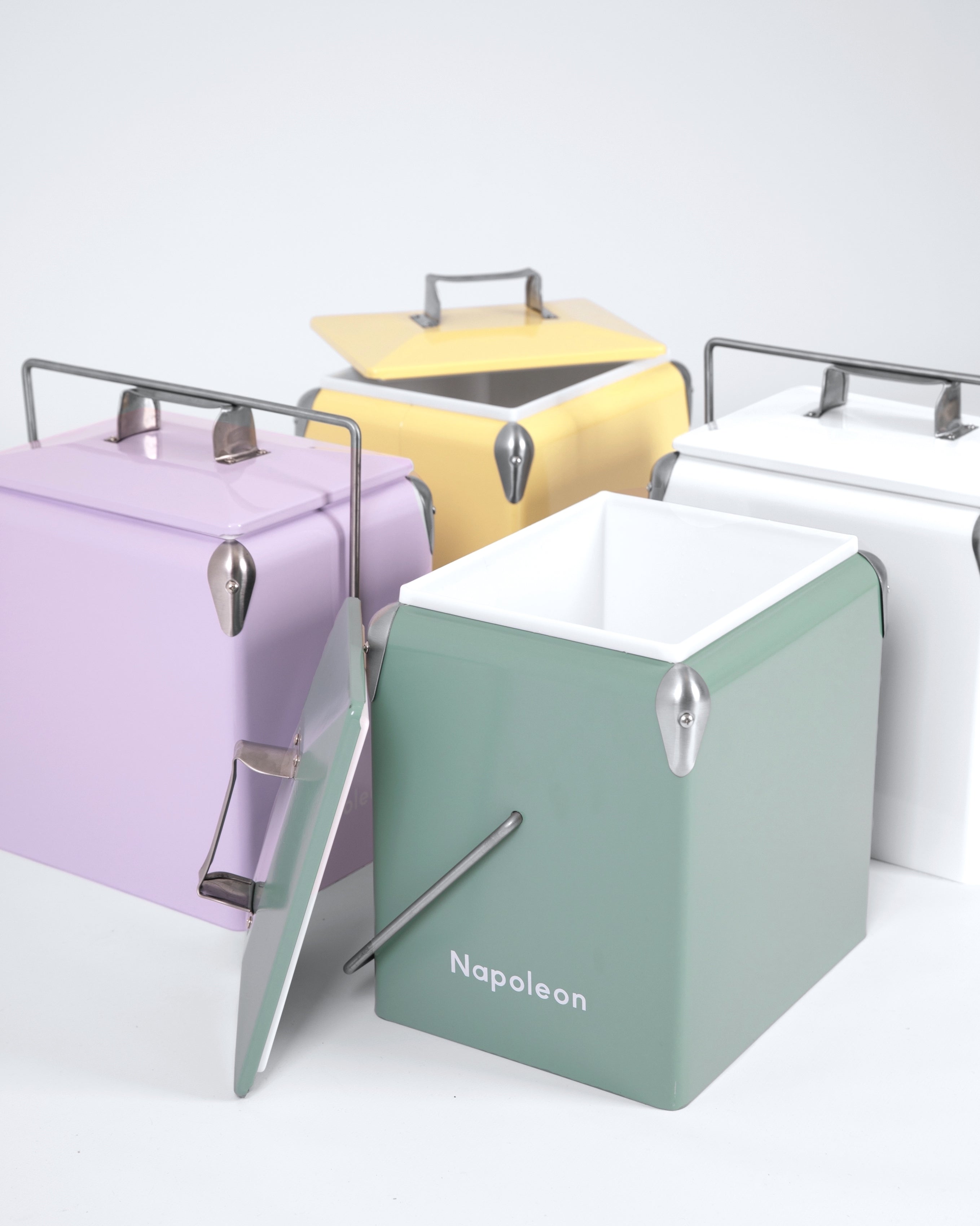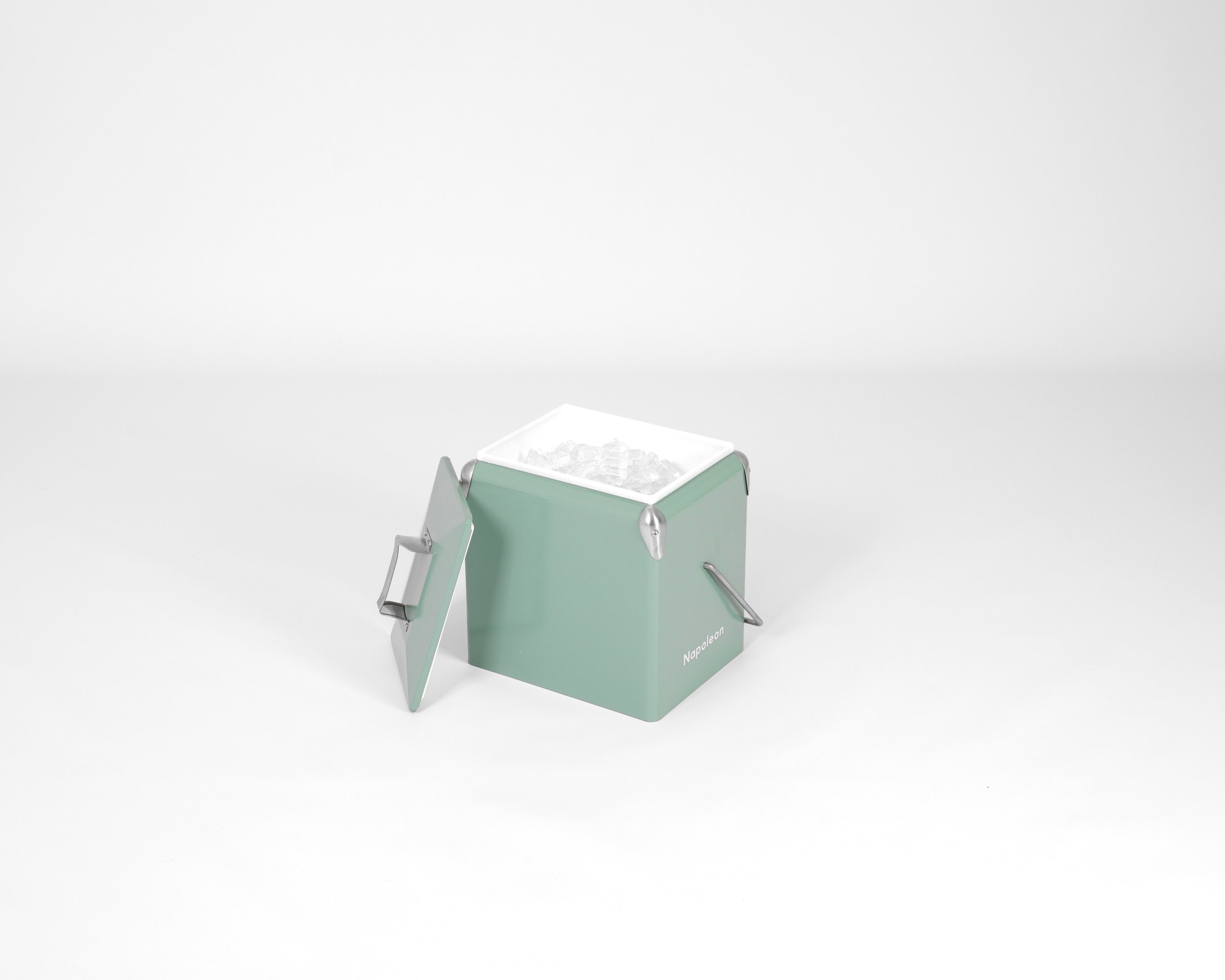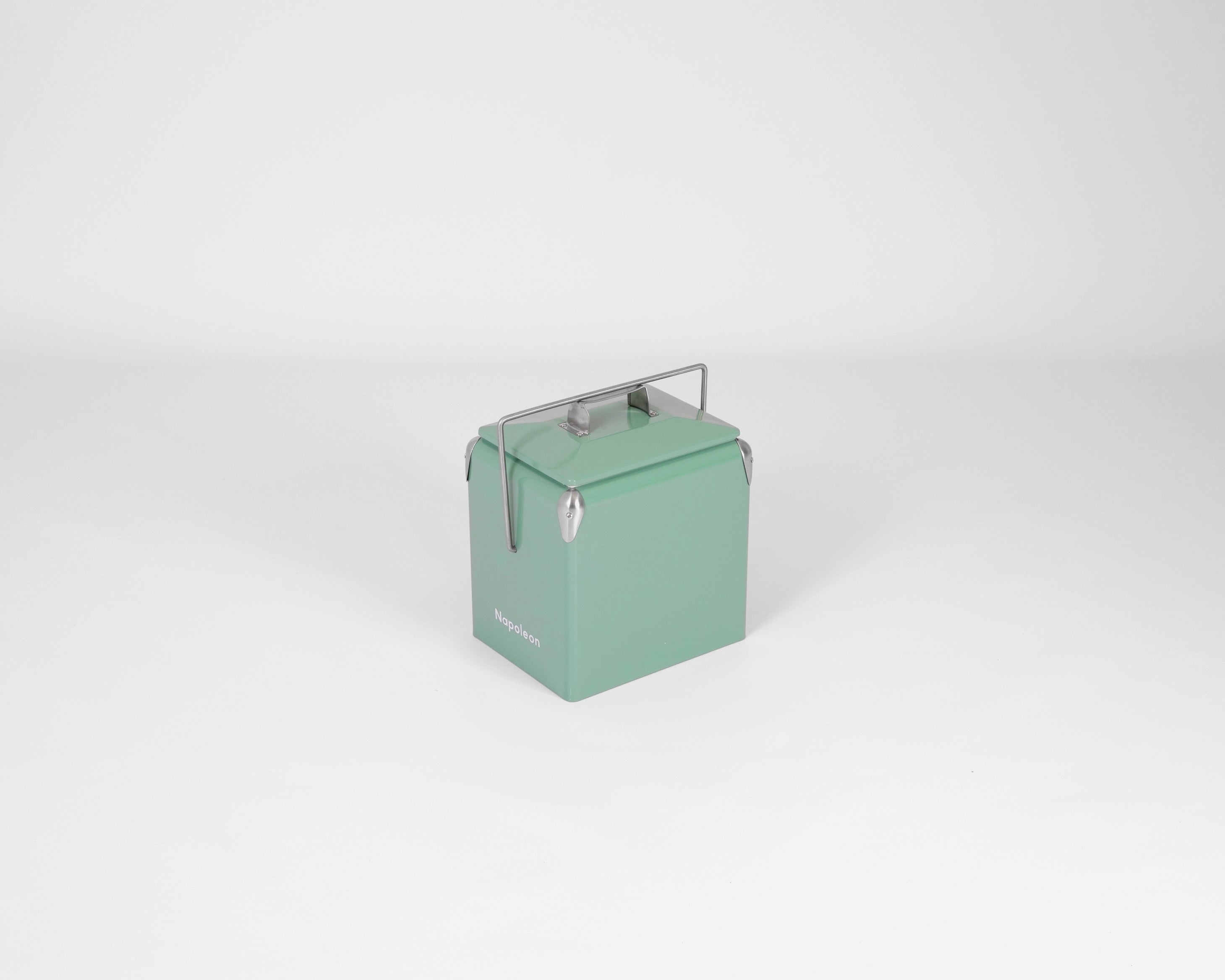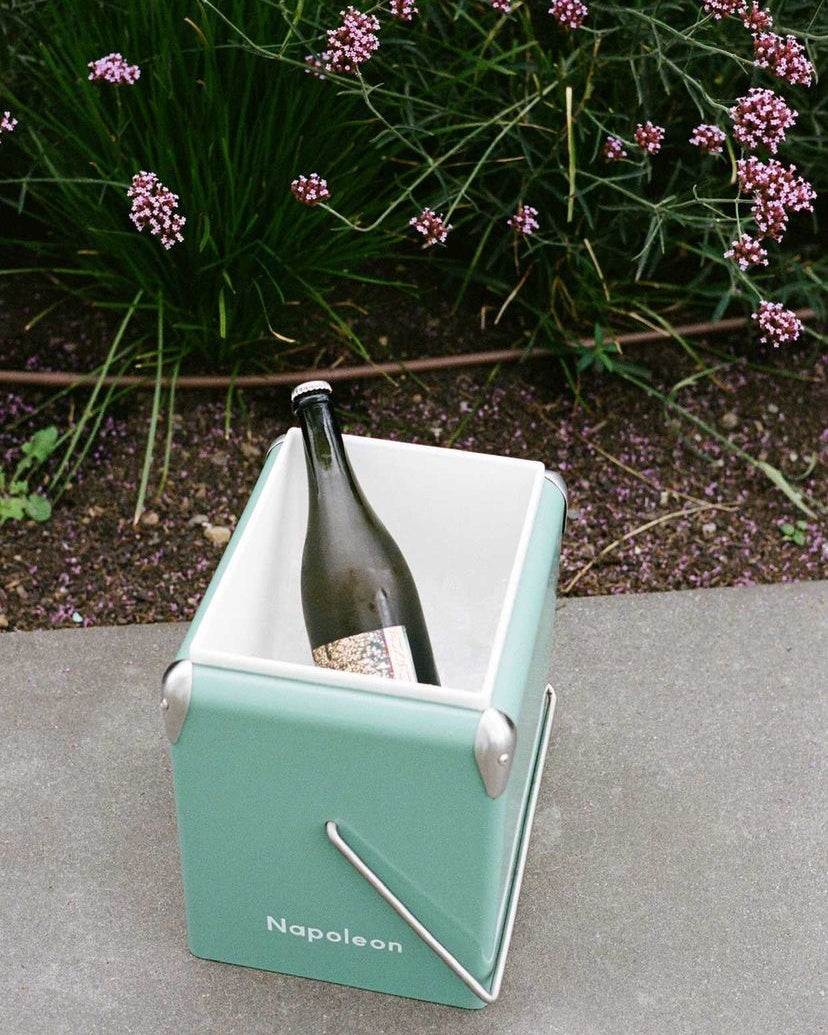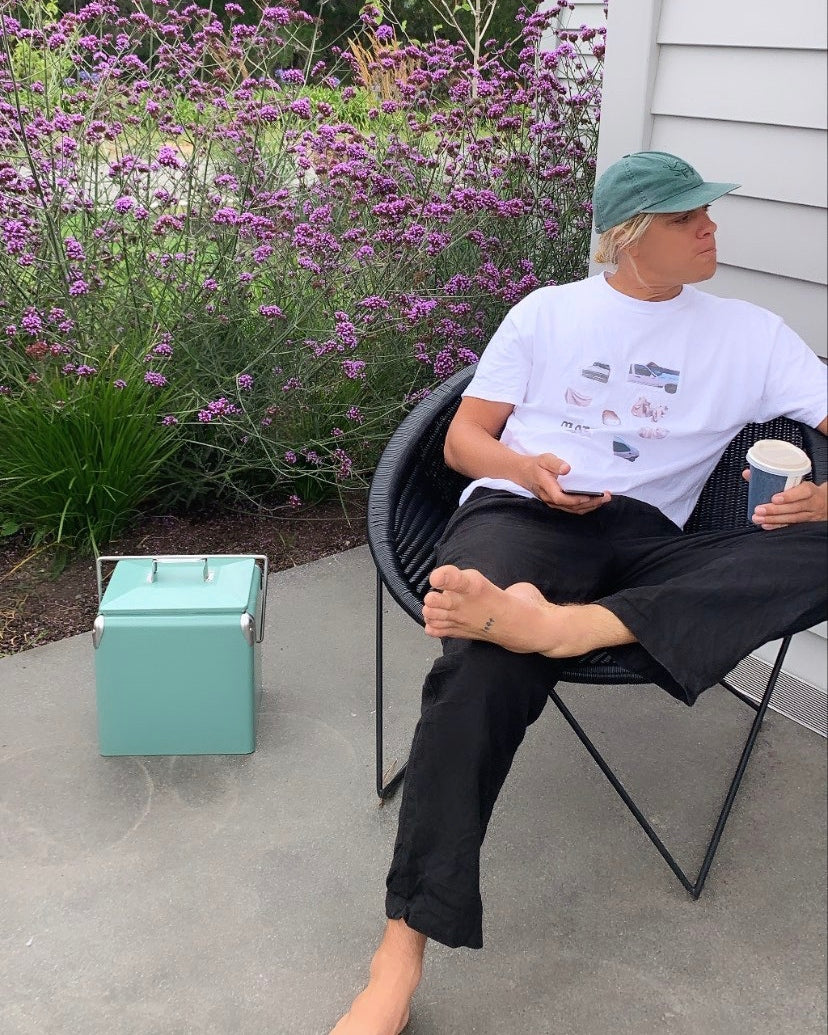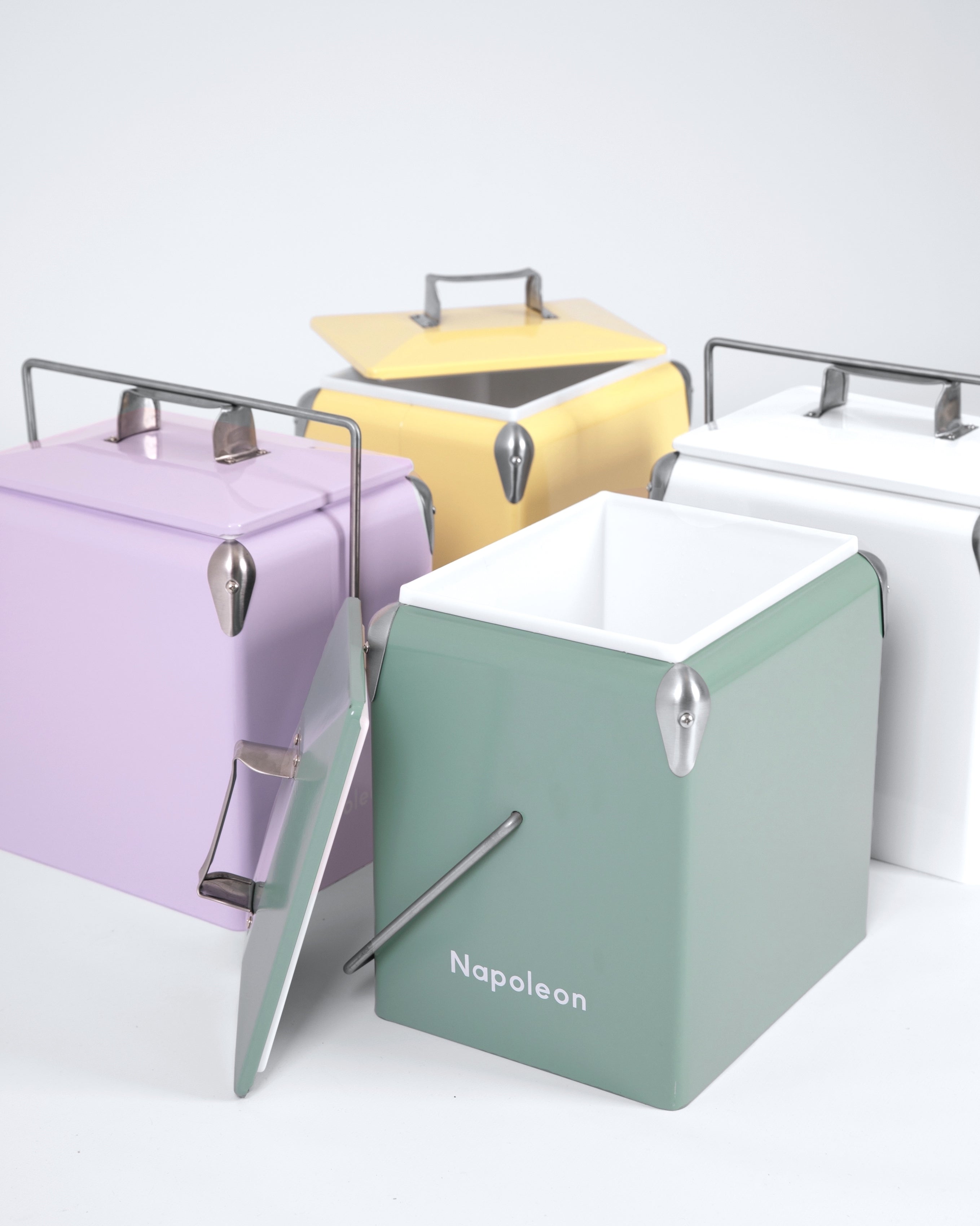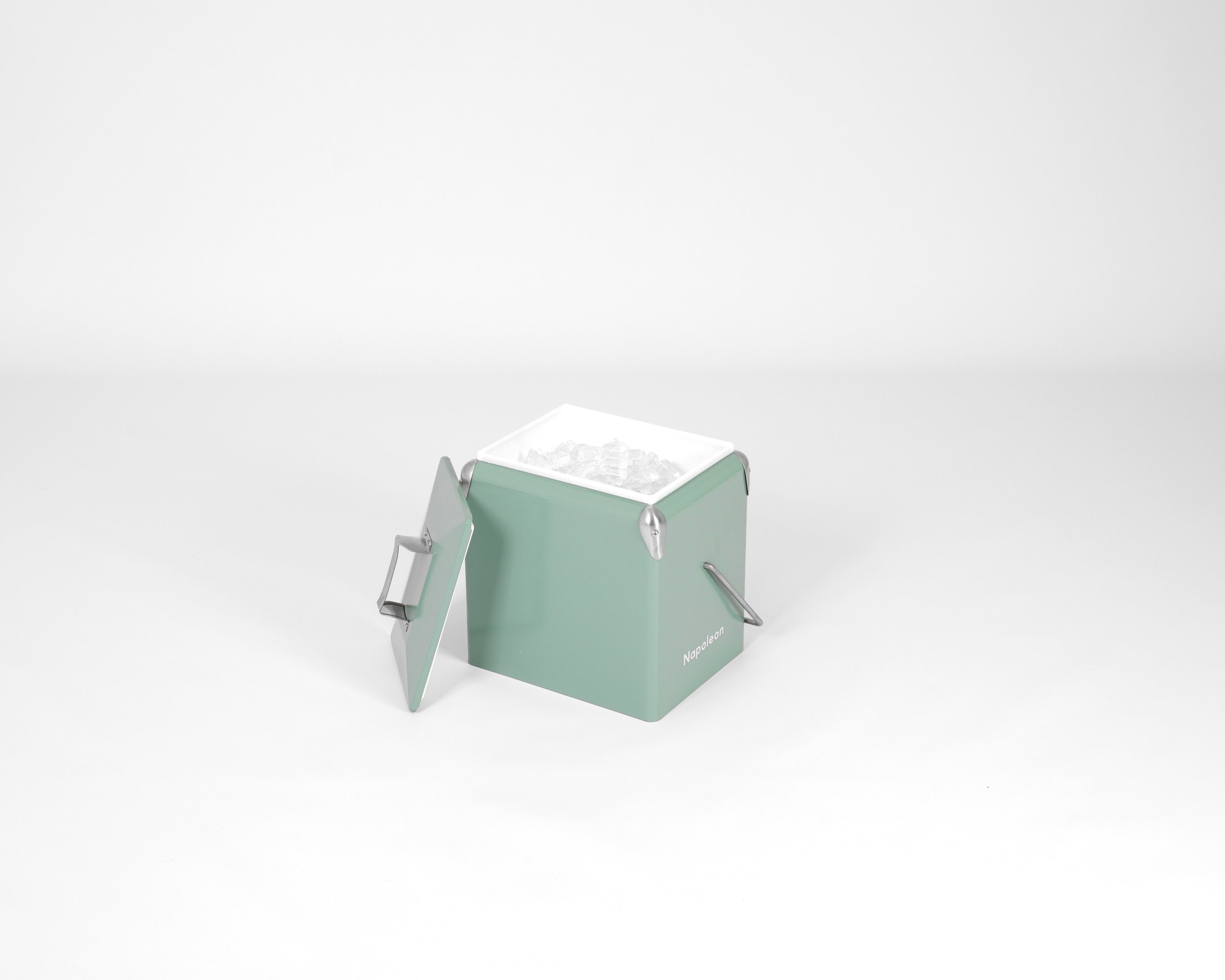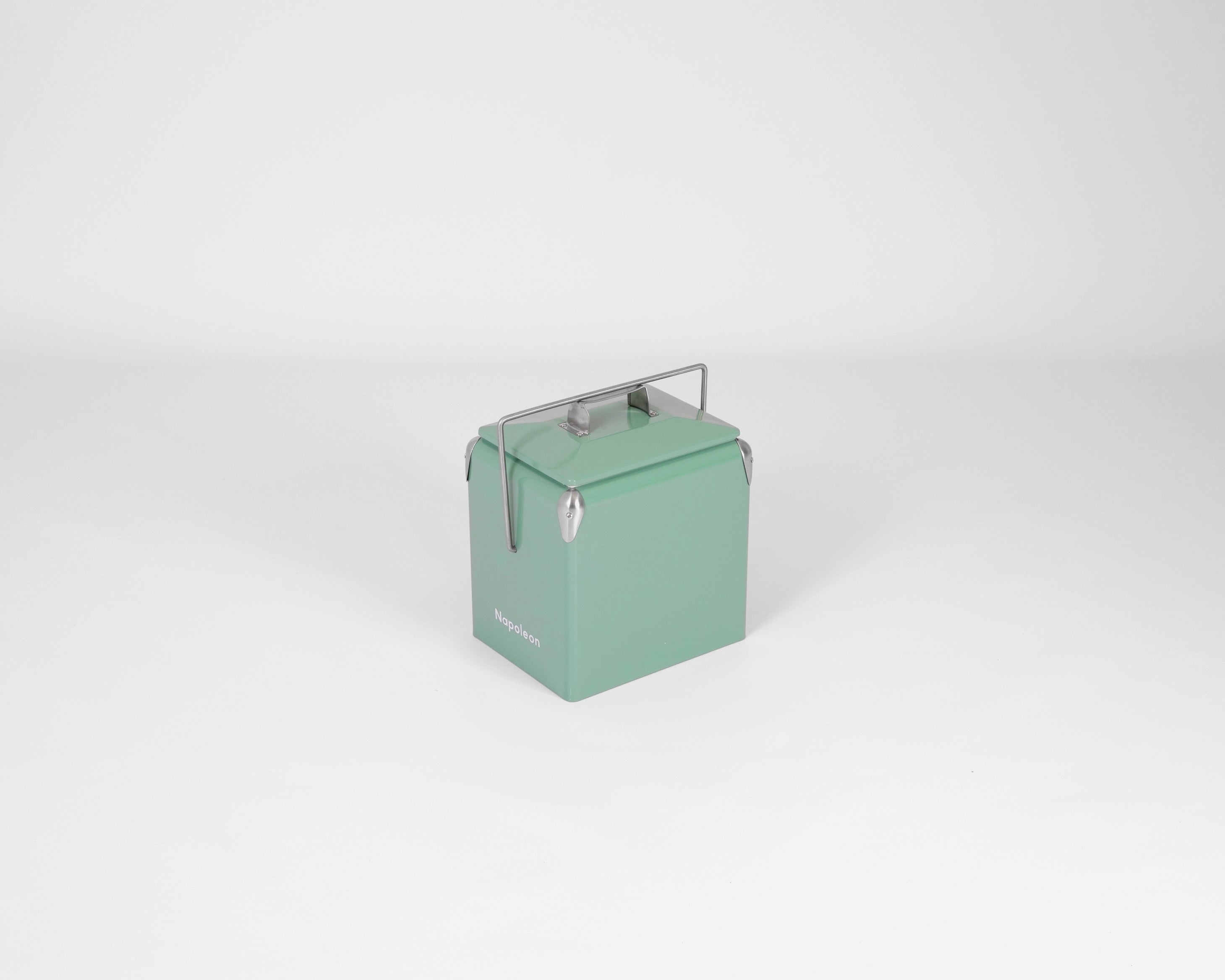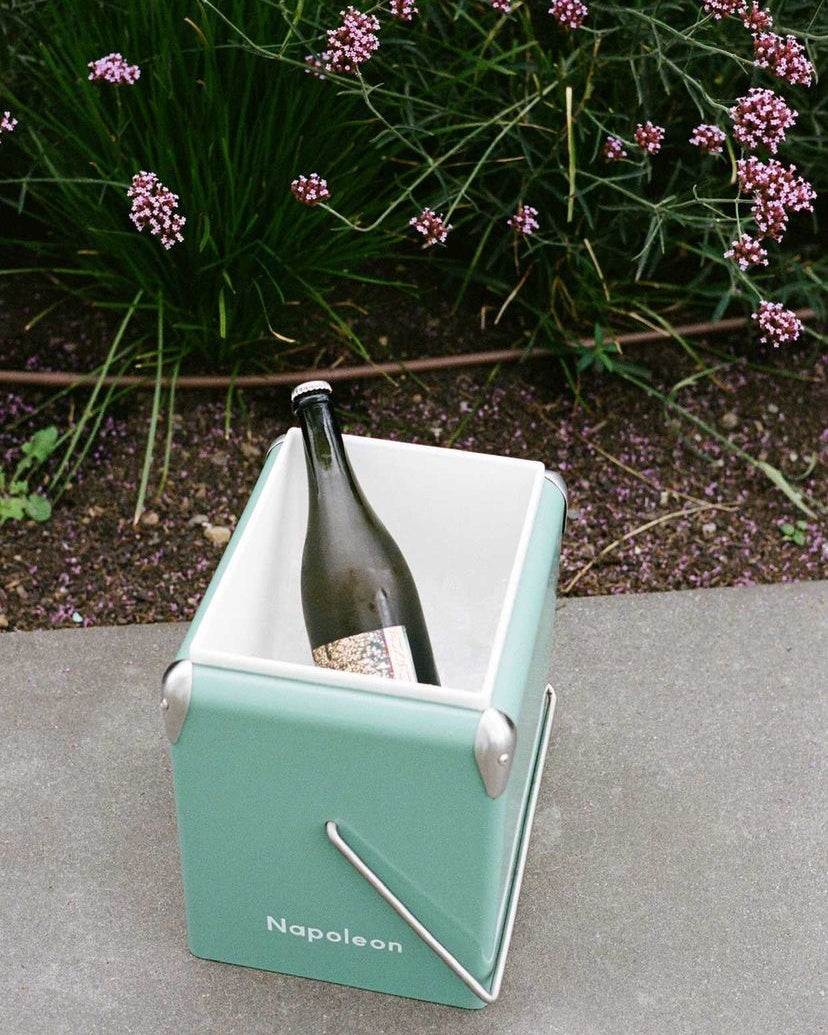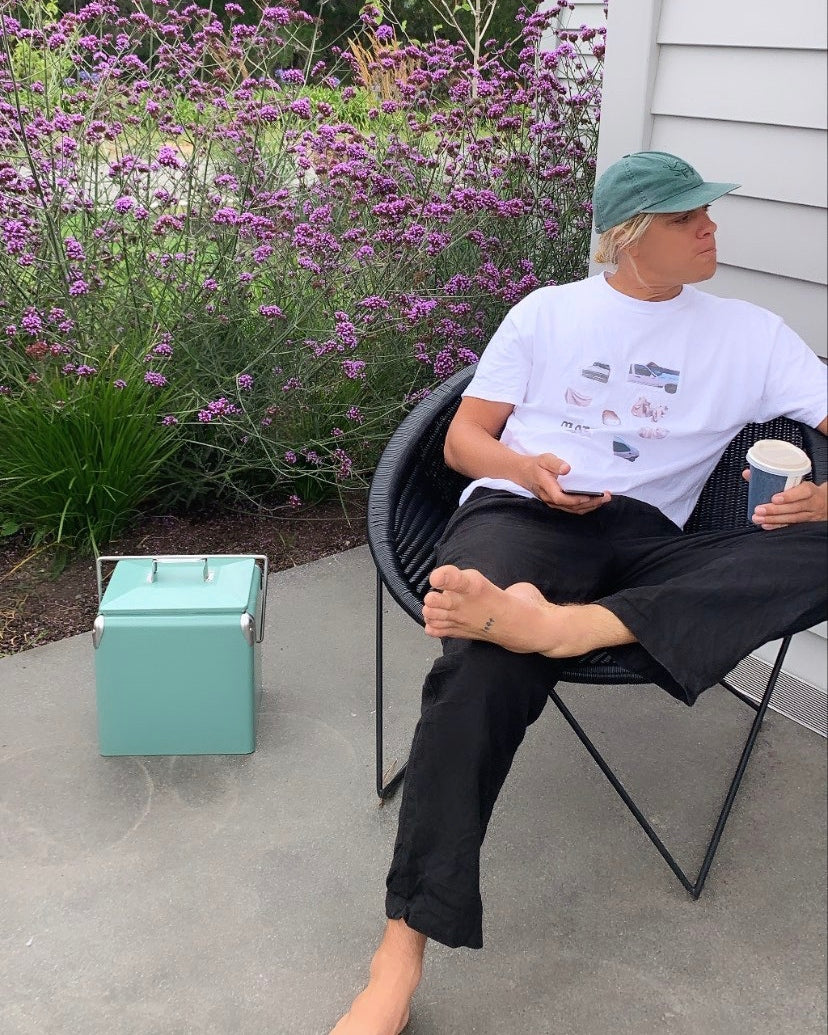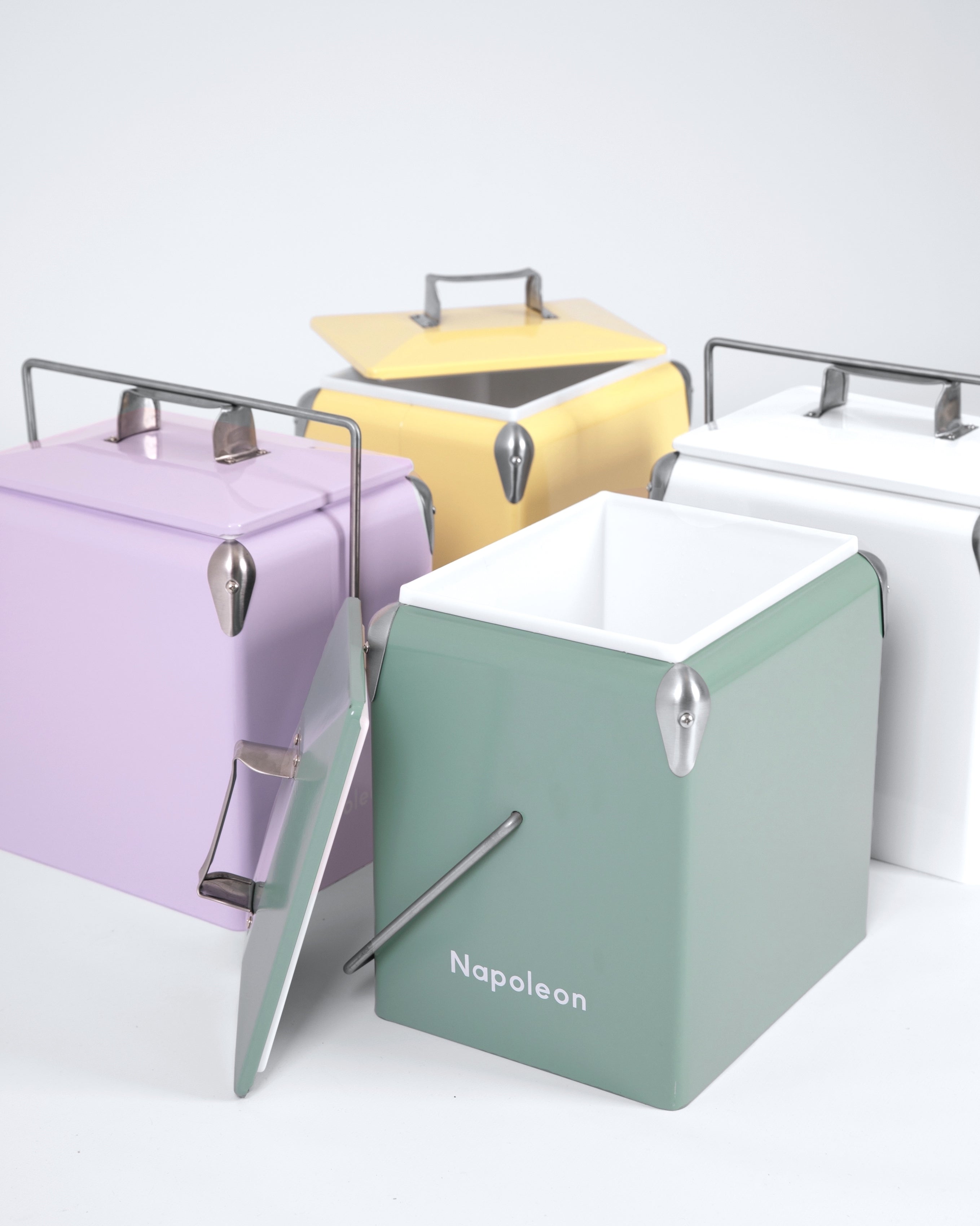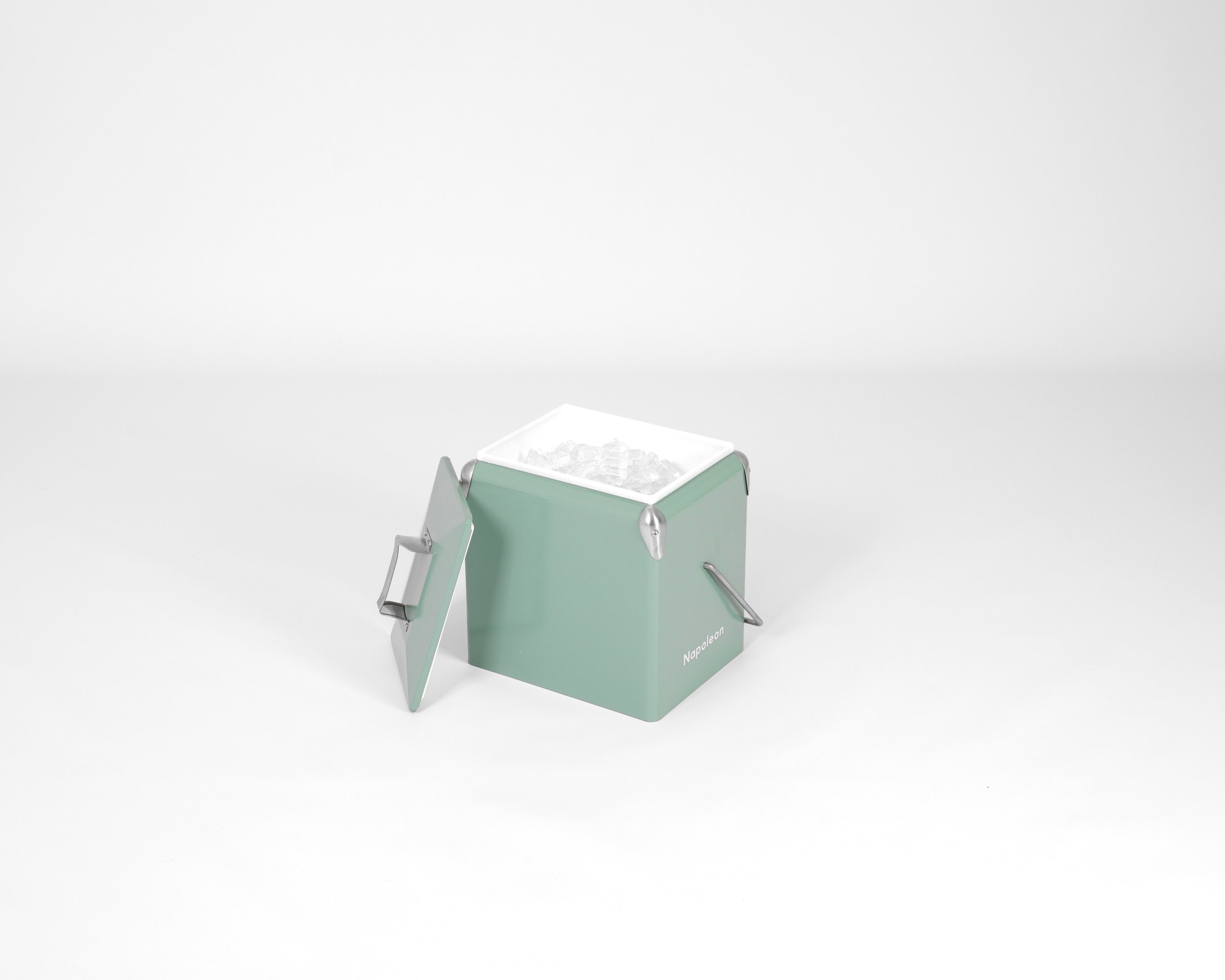 Napoleon Goods has revisited the classic chilly bin with a lightweight design to accompany your beach, boat and camping adventures. Our Mini Chilly Bin in Sage Green is the go-to colour choice for nature lovers.

The timeless design ensures perfectly chilled drinks for 12 hours, while the stainless steel handle make for a functional, durable chiller that will be enjoyed for generations to come.
Fits up to 18 cans / two wine bottles and 8 cans / or 9 standard beer bottles — the ideal size for a night by the campfire, beach picnic, or sunset drinks on the lawn.
Gone are the days of over-sized and over-priced esky that is too heavy and large to hold. This is your New Zealand summer done well.