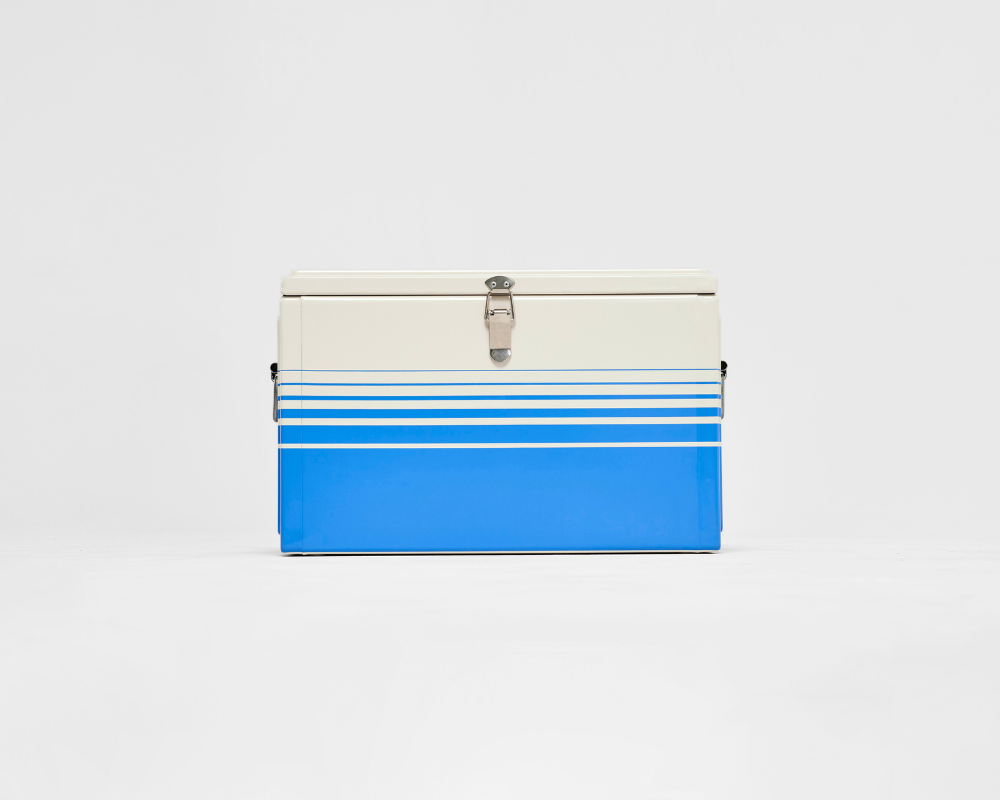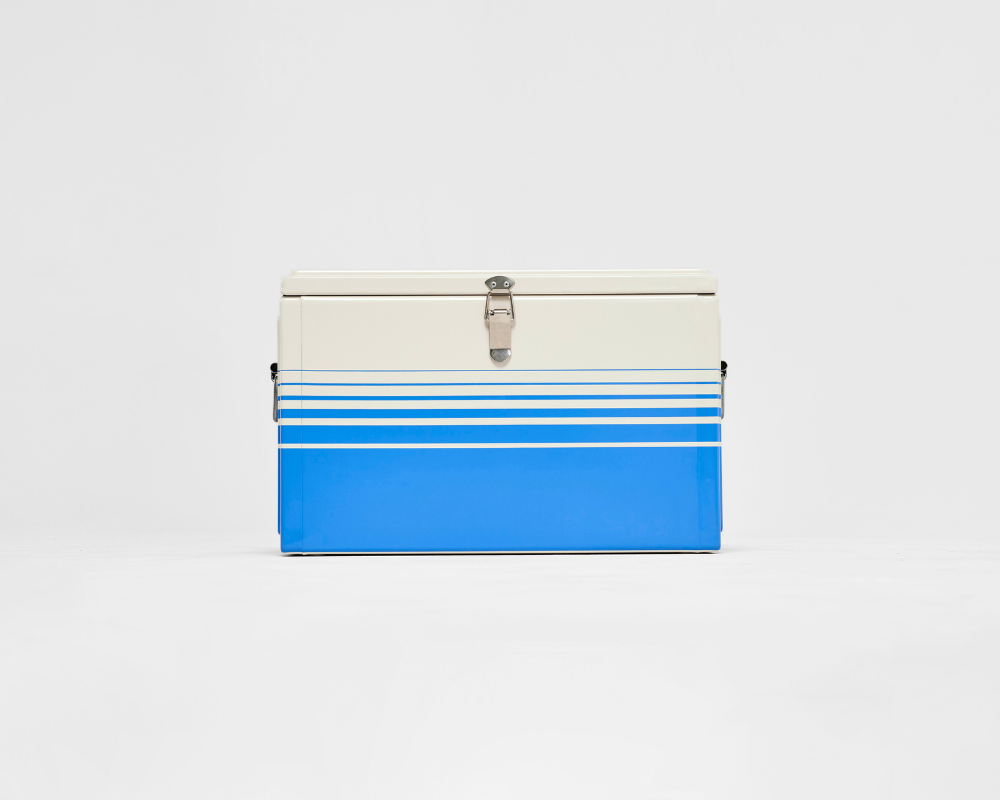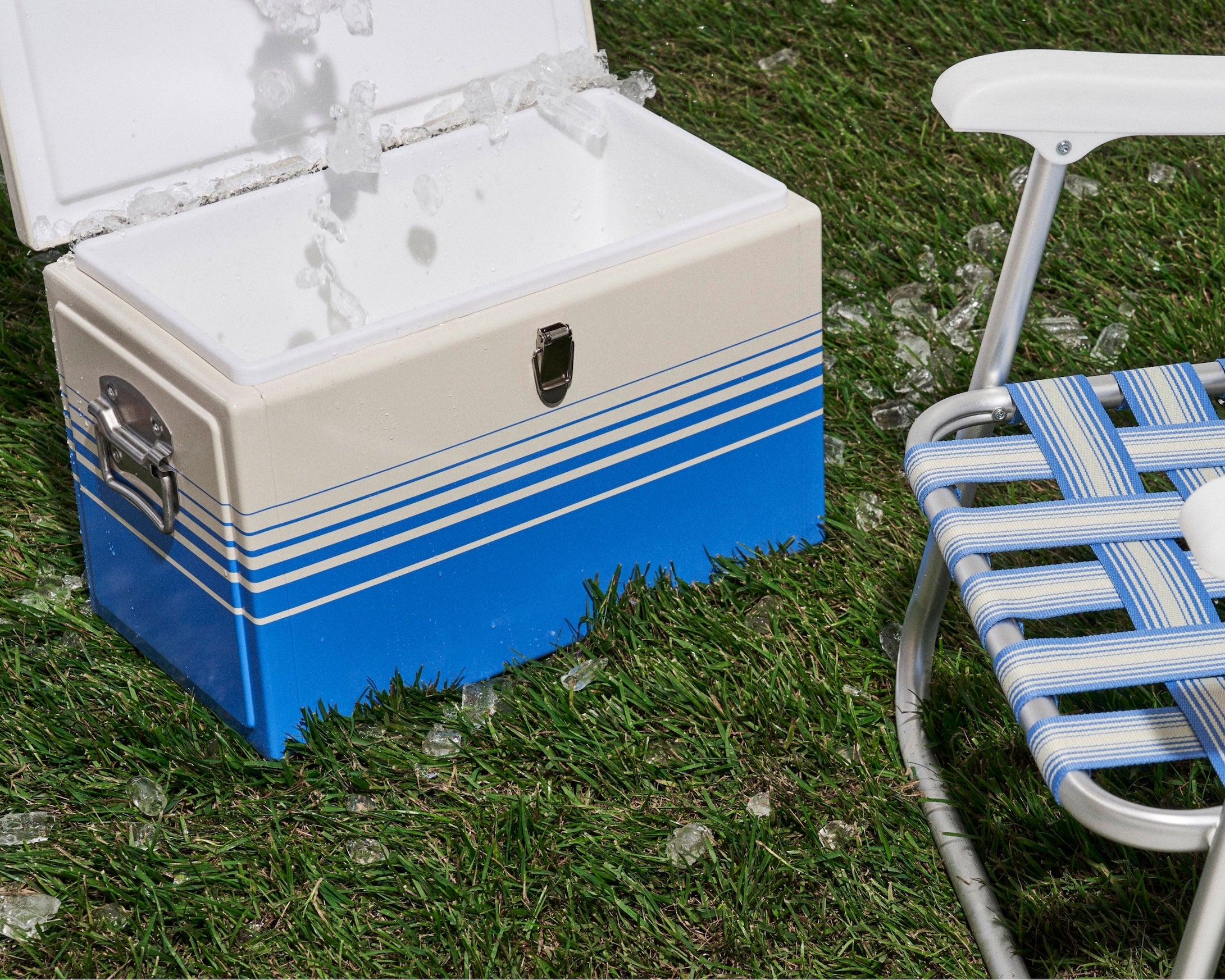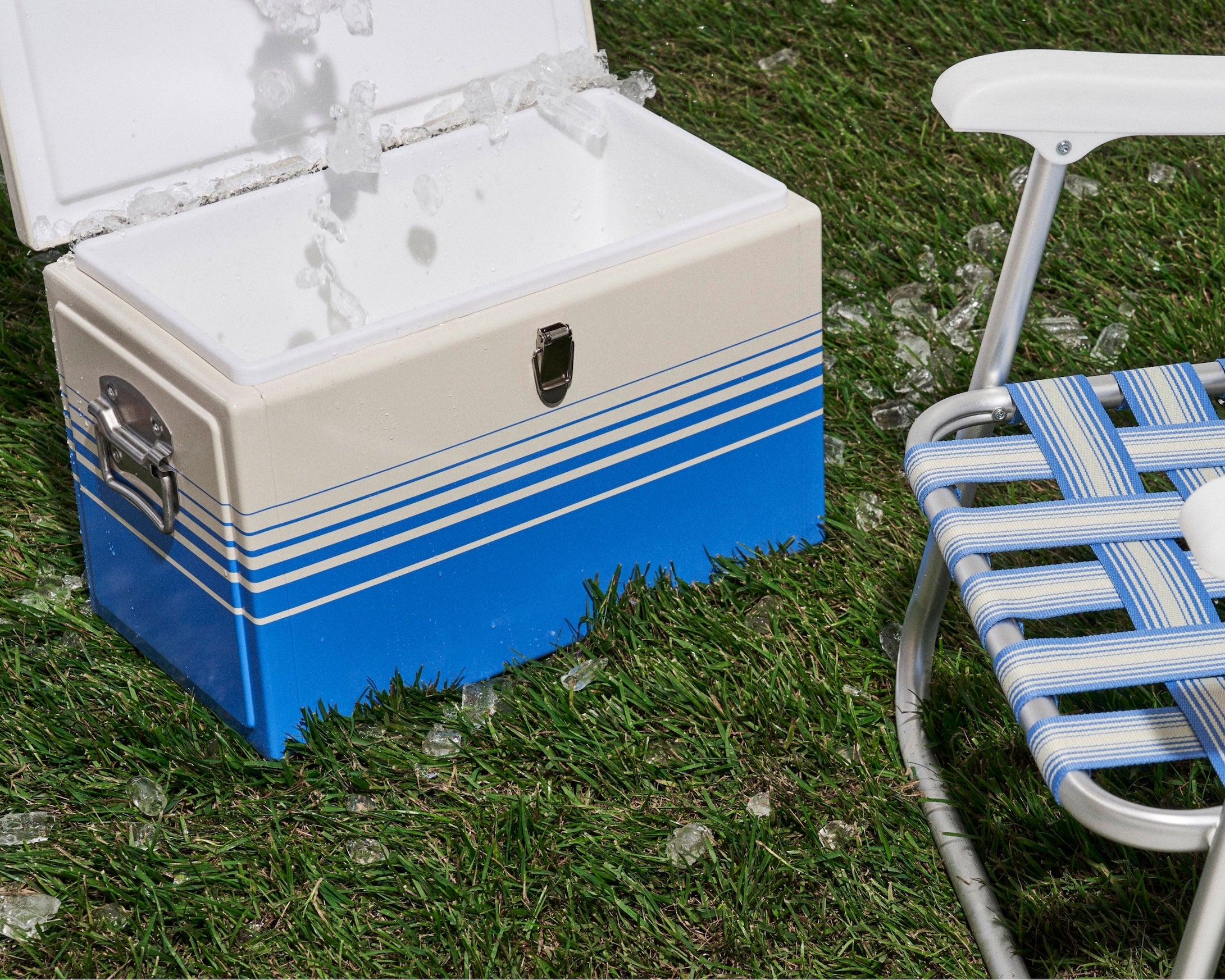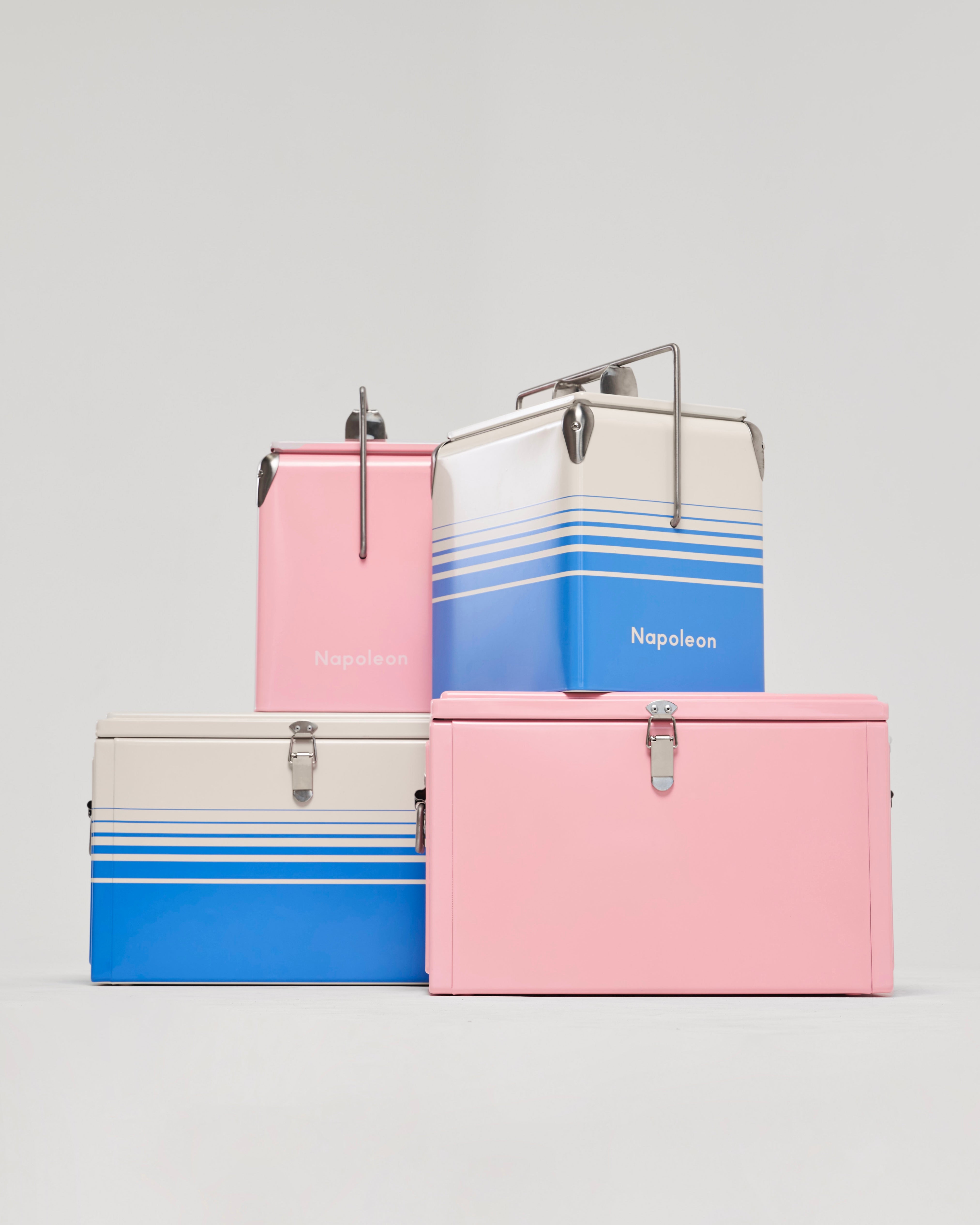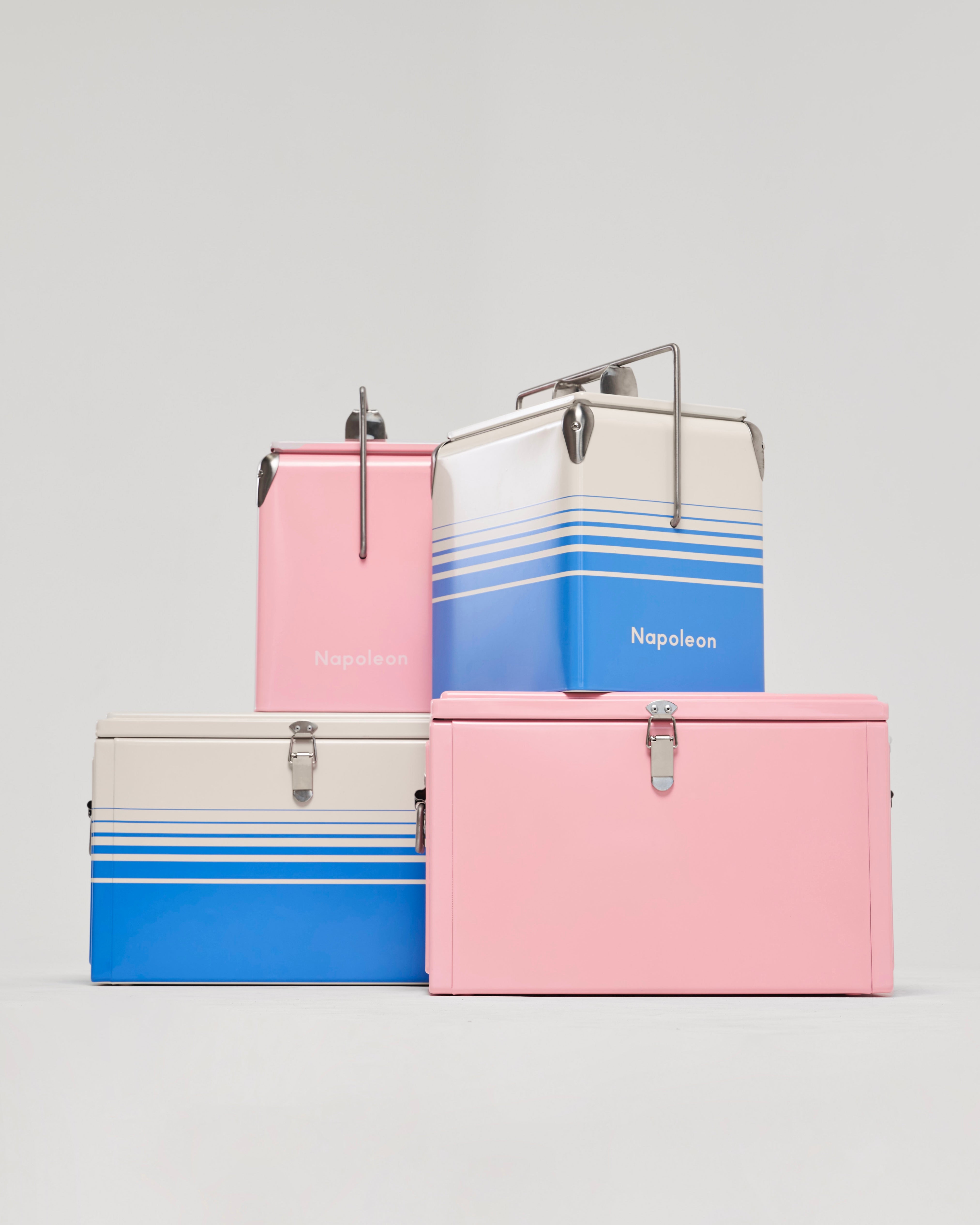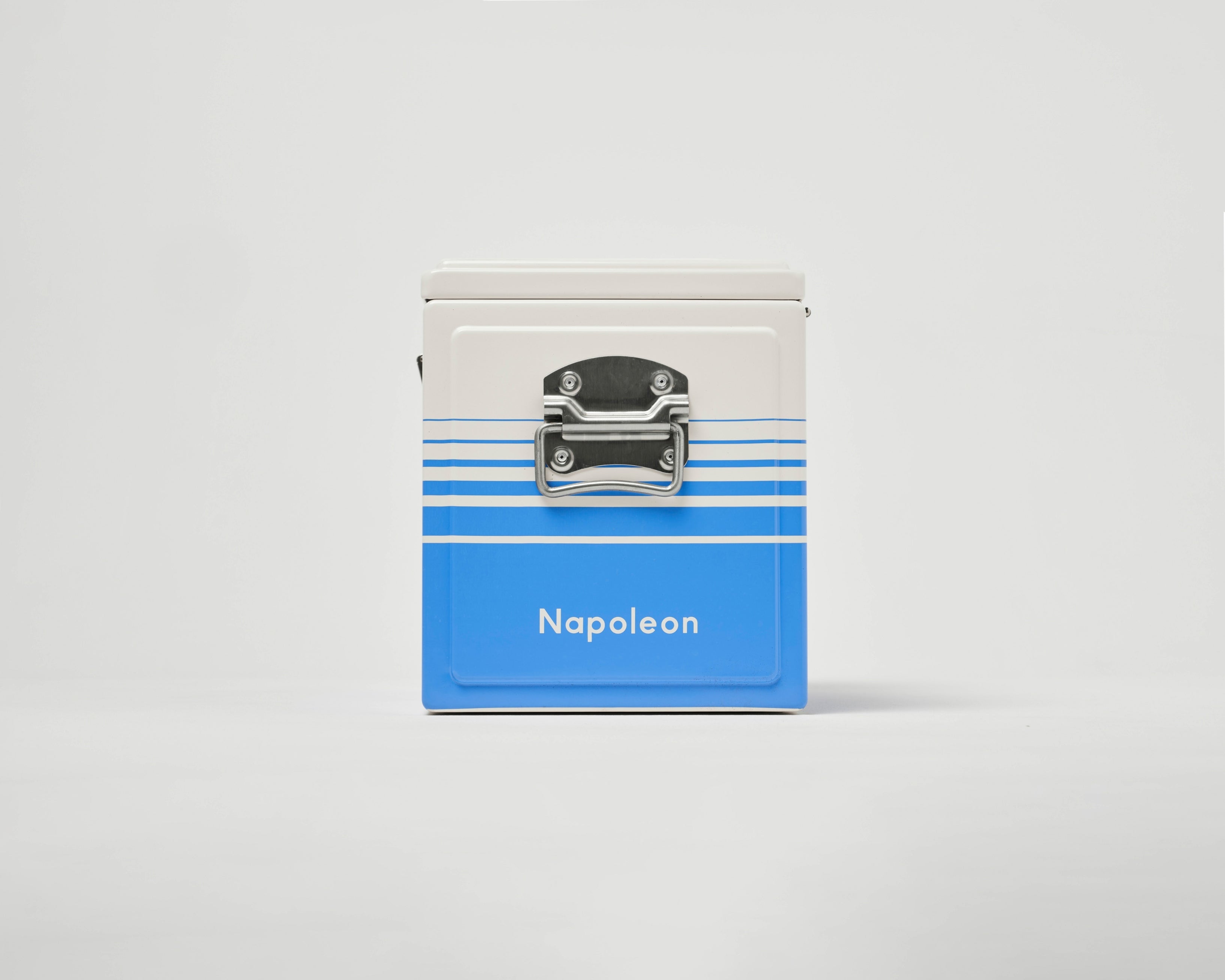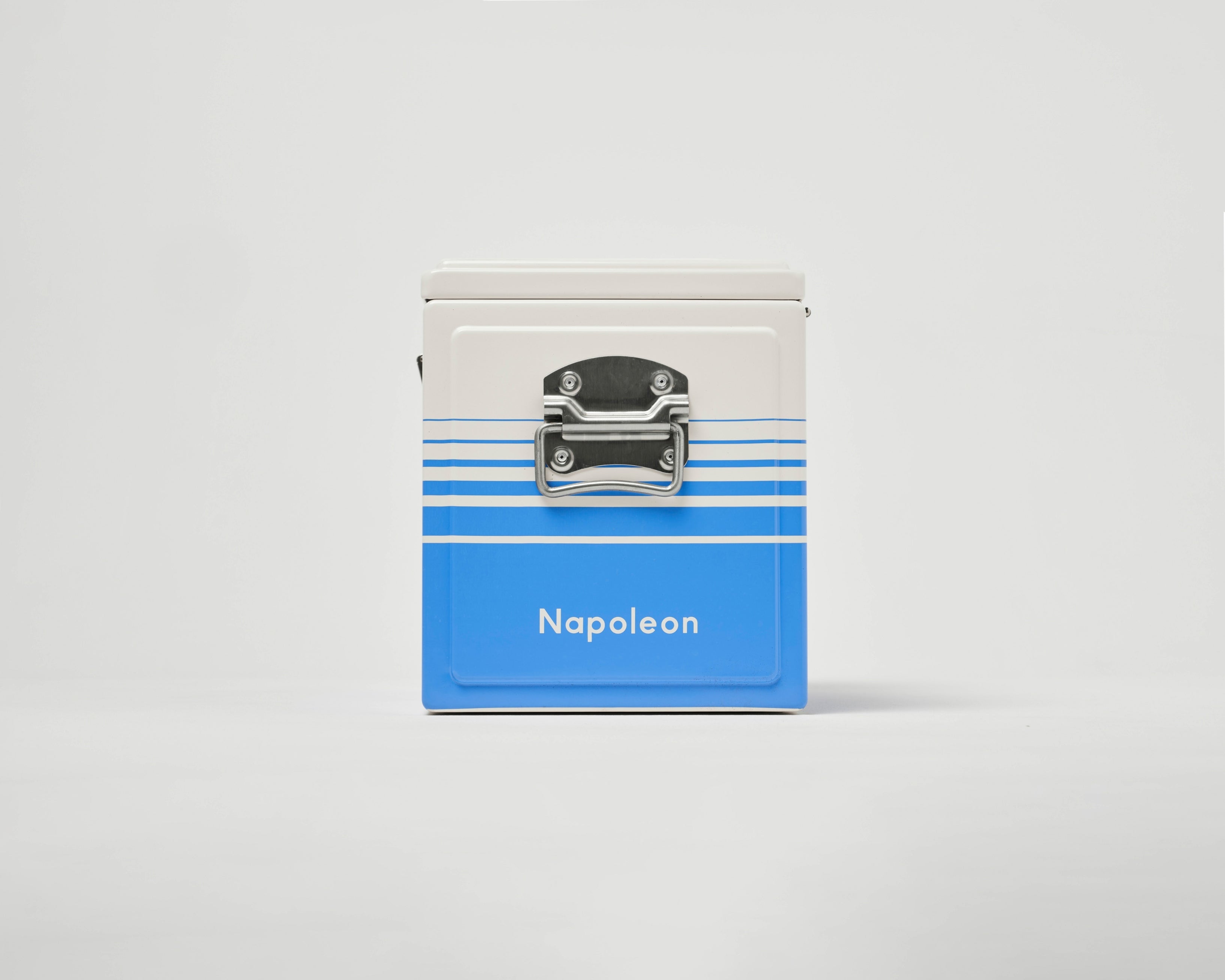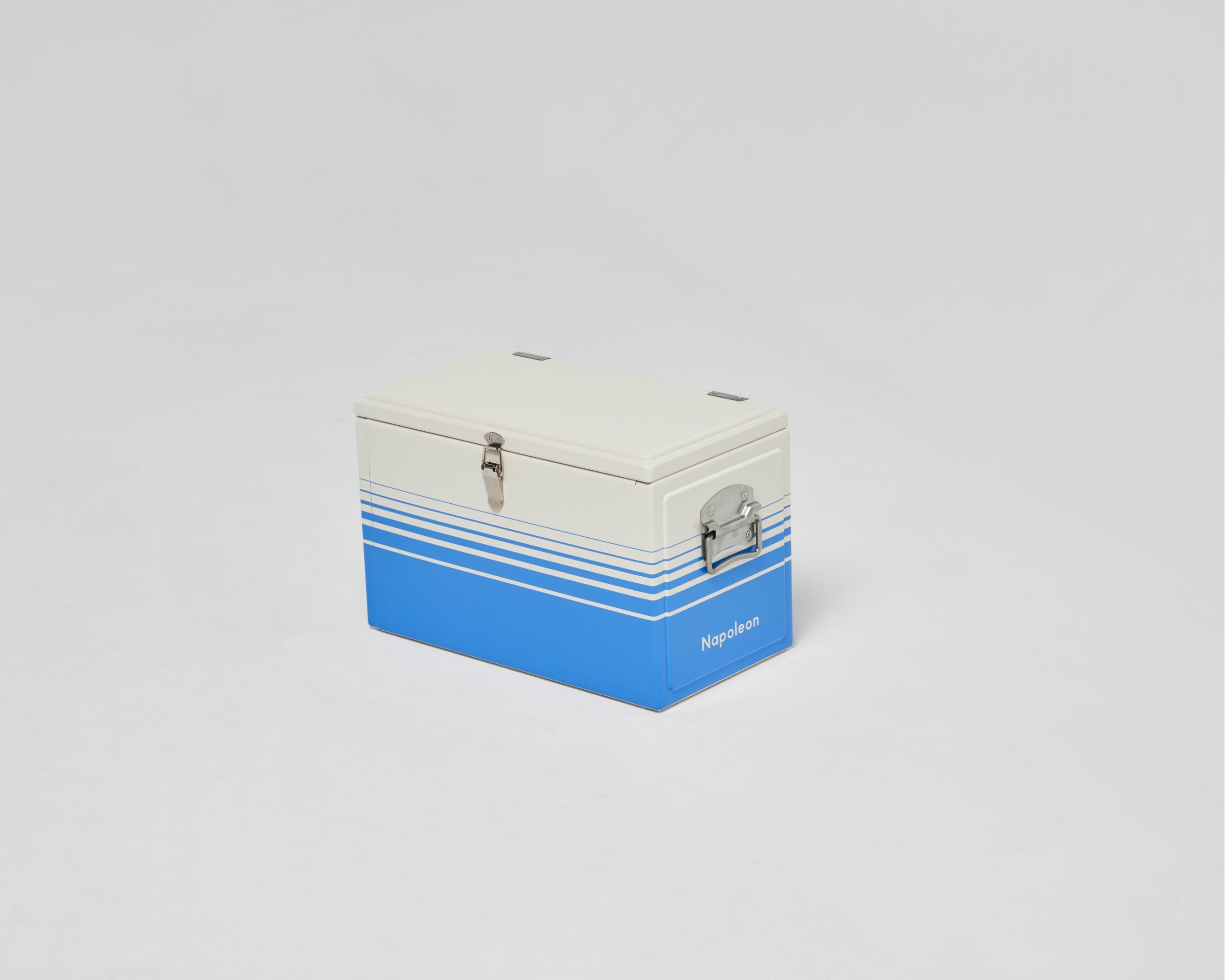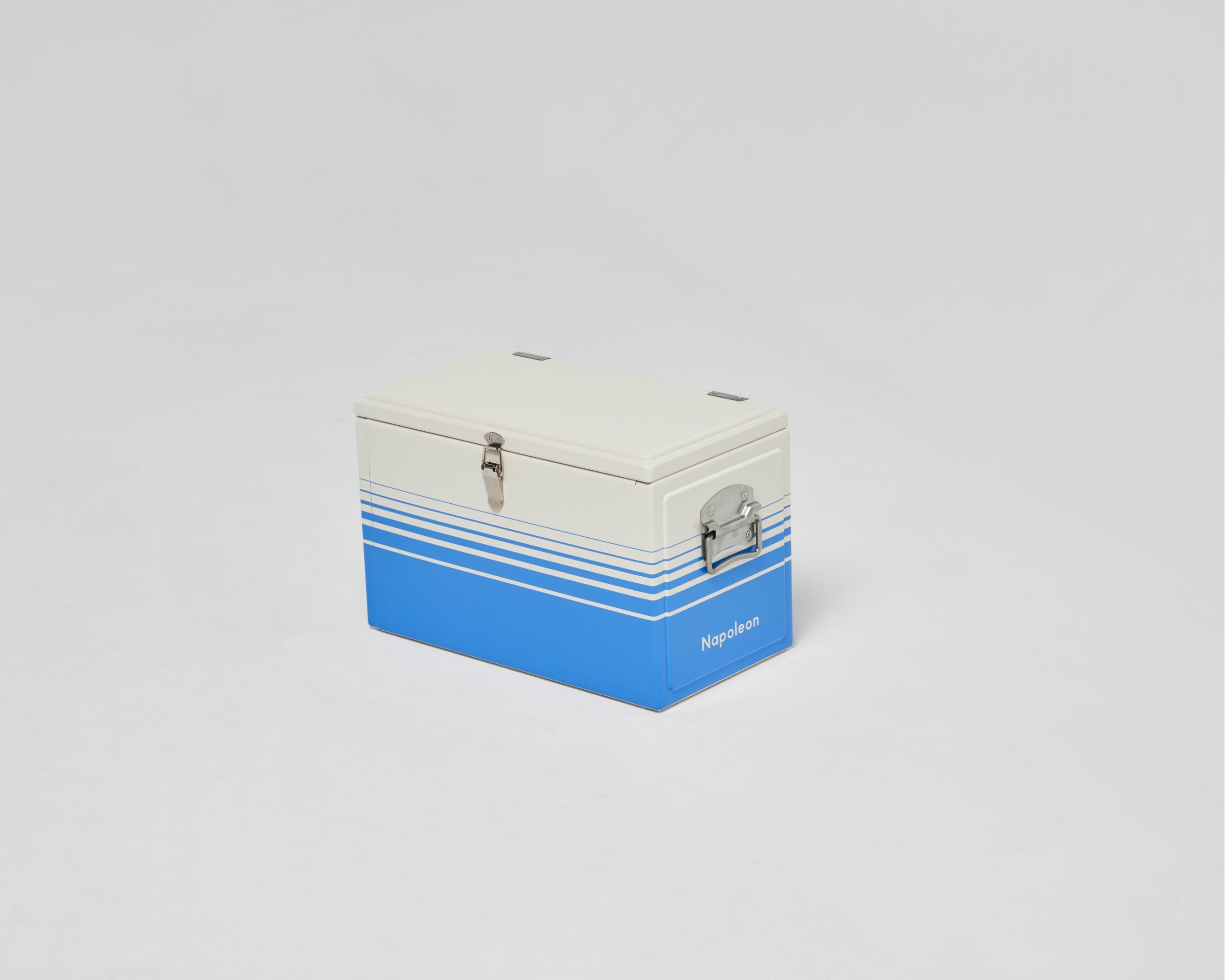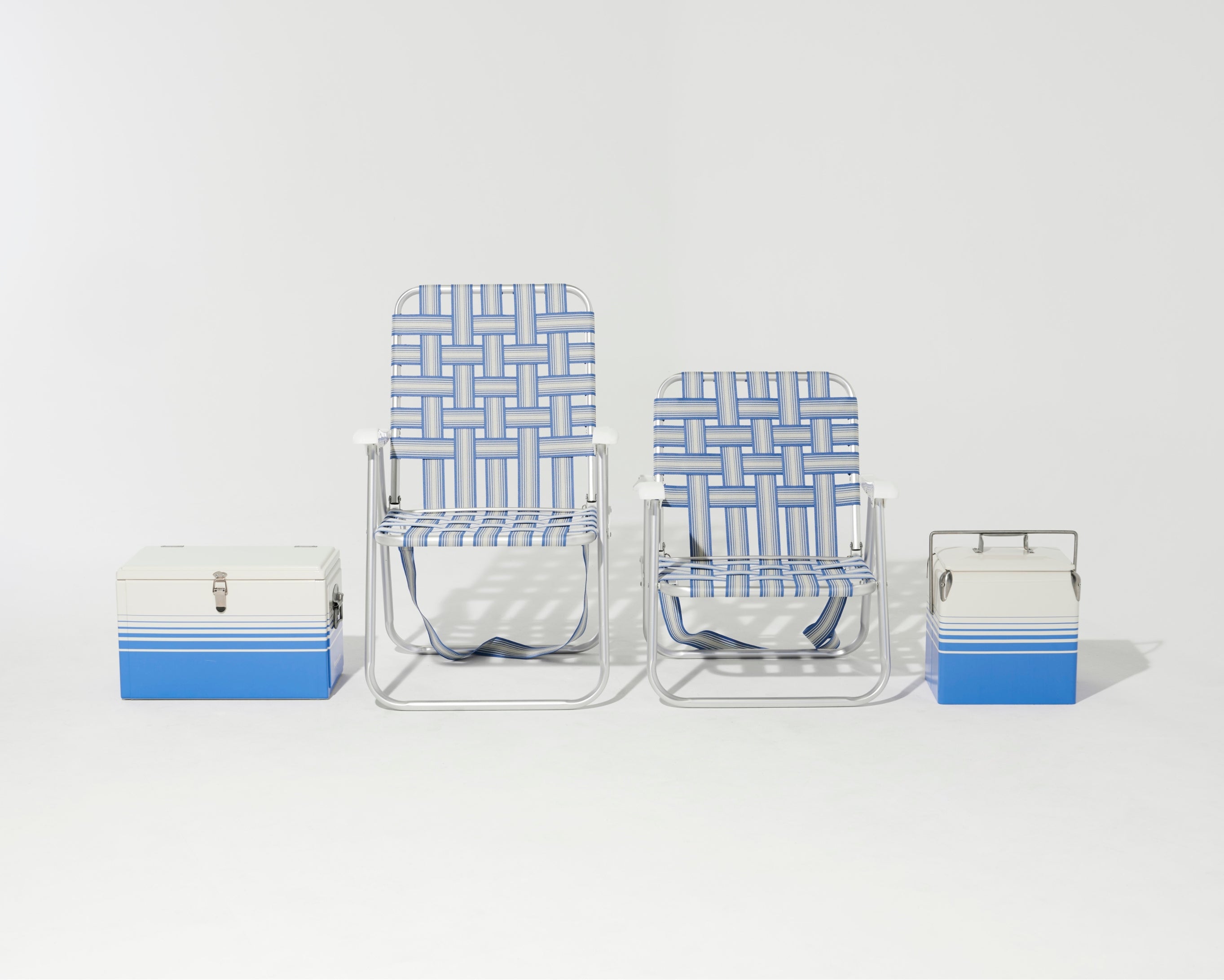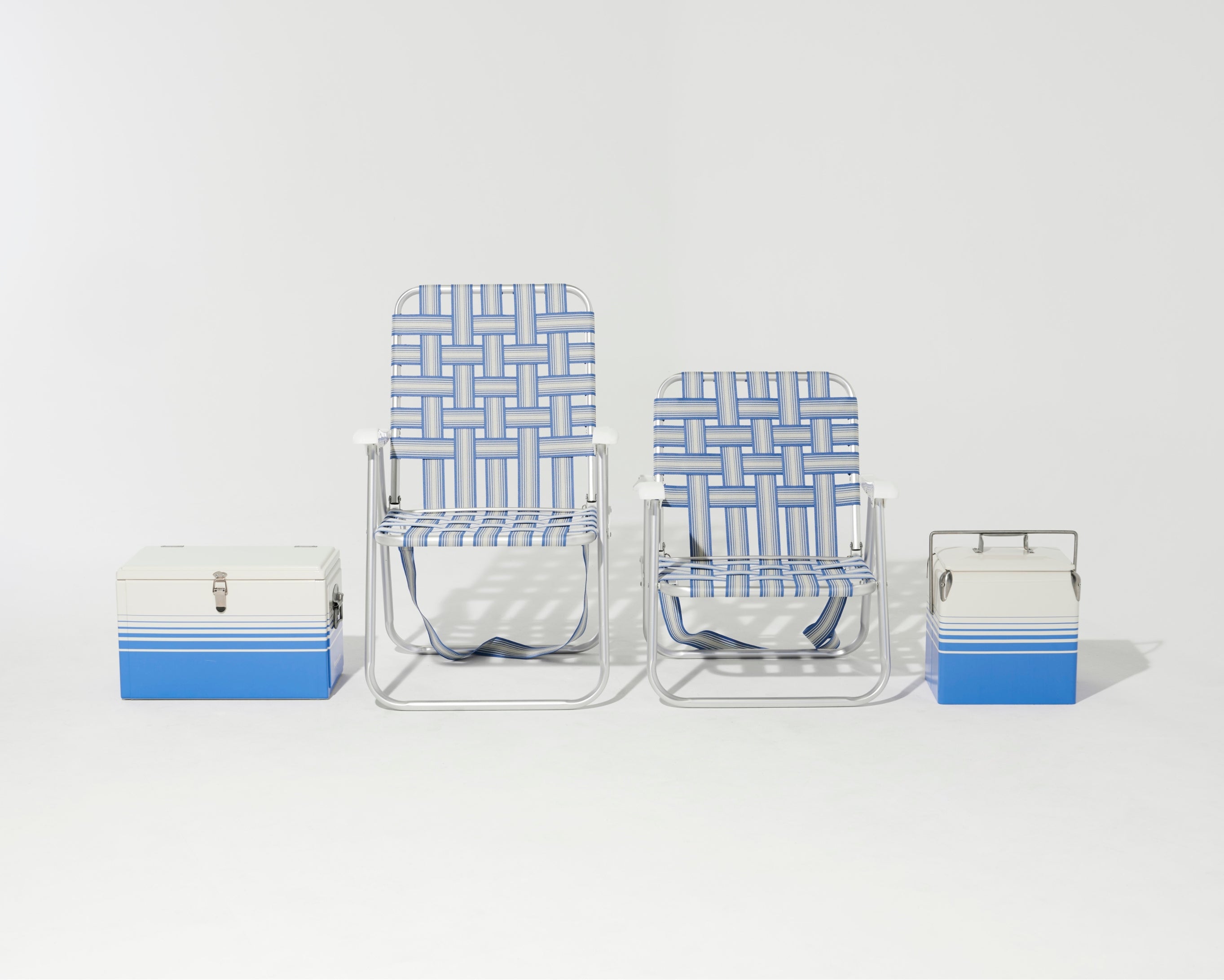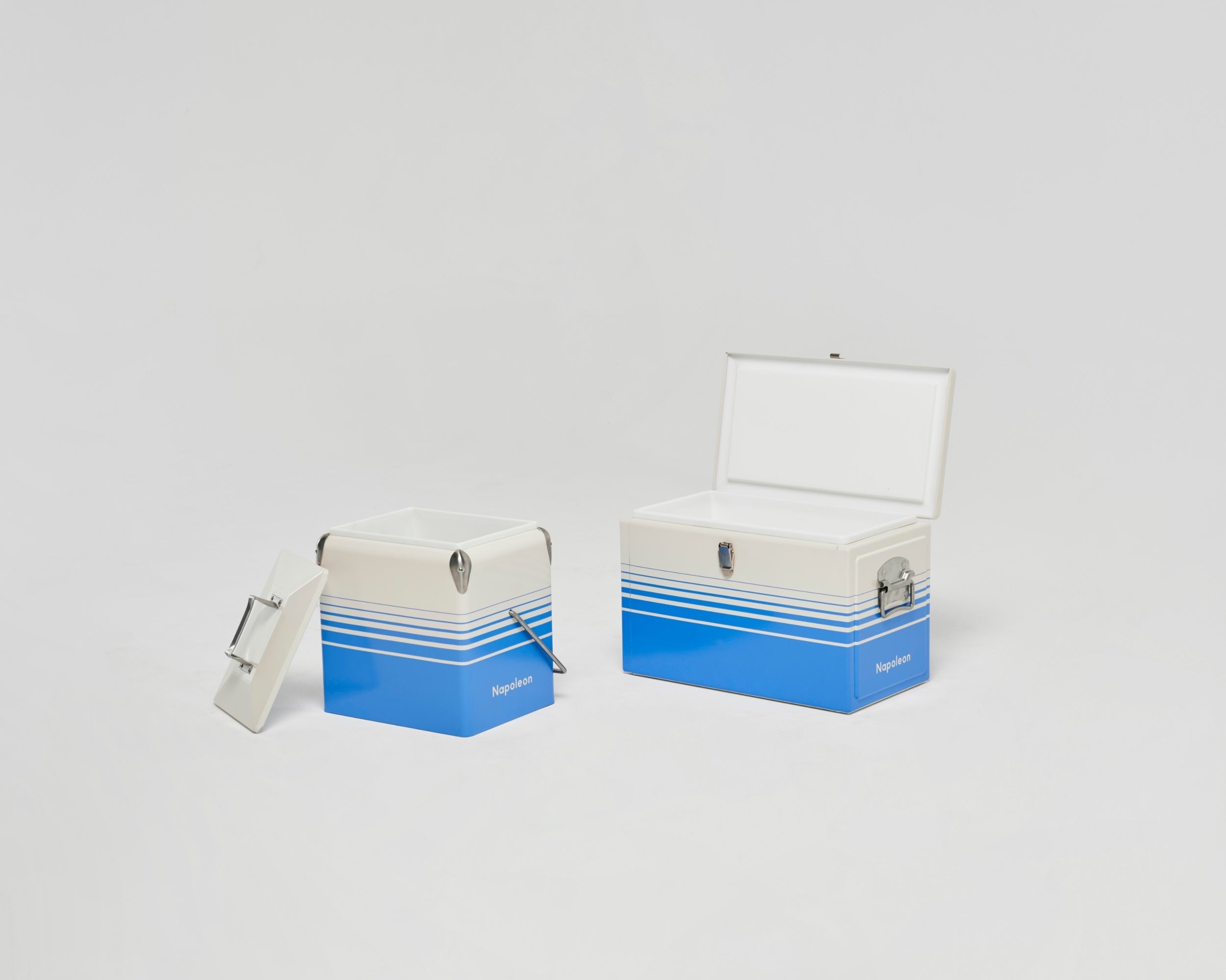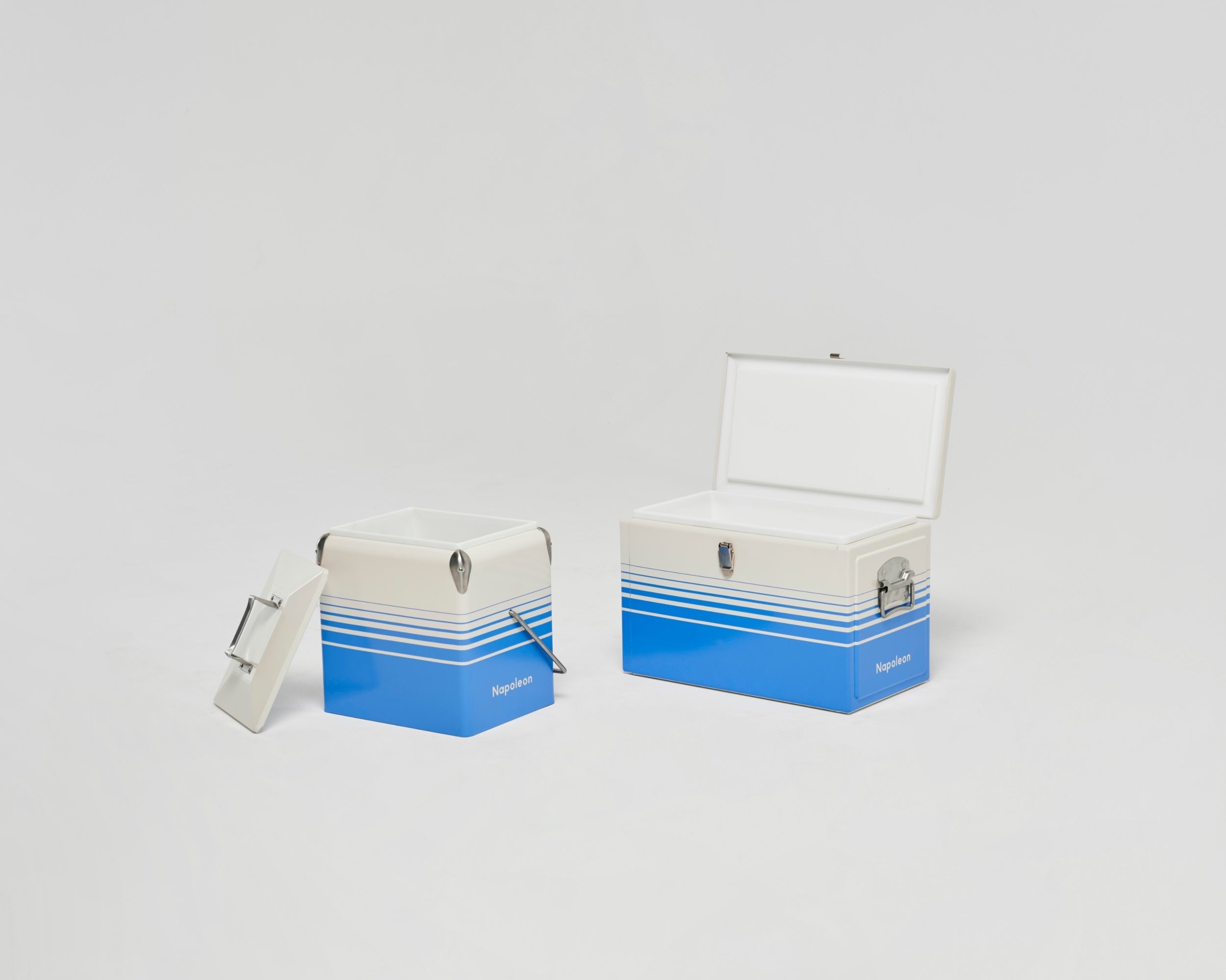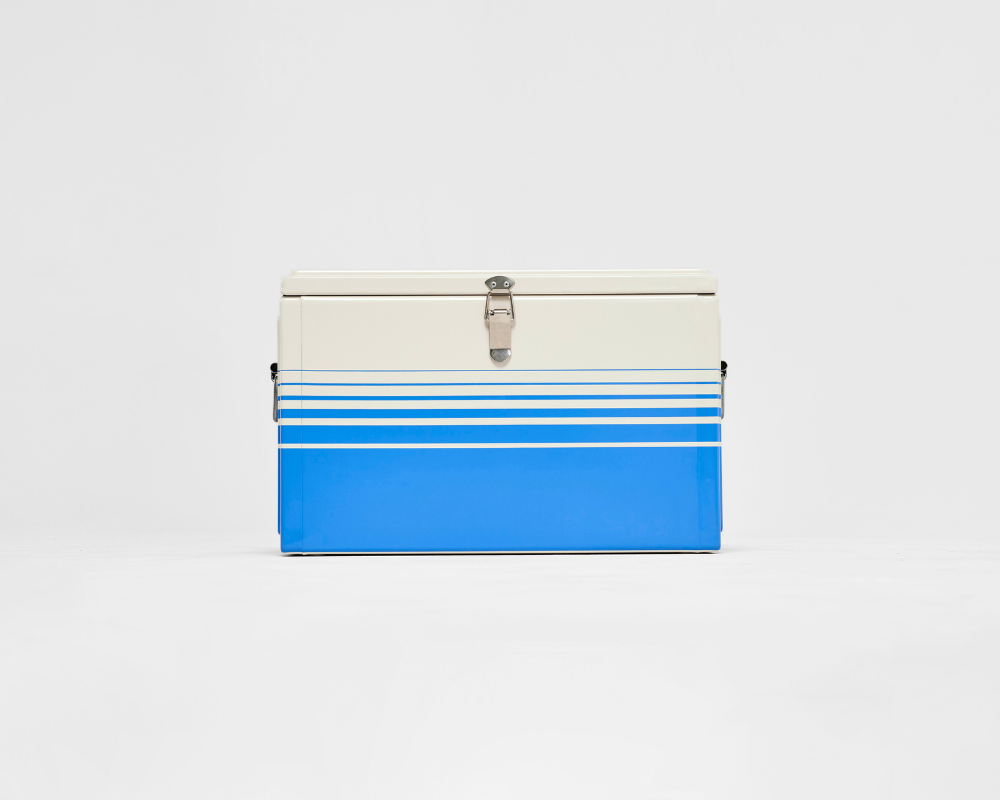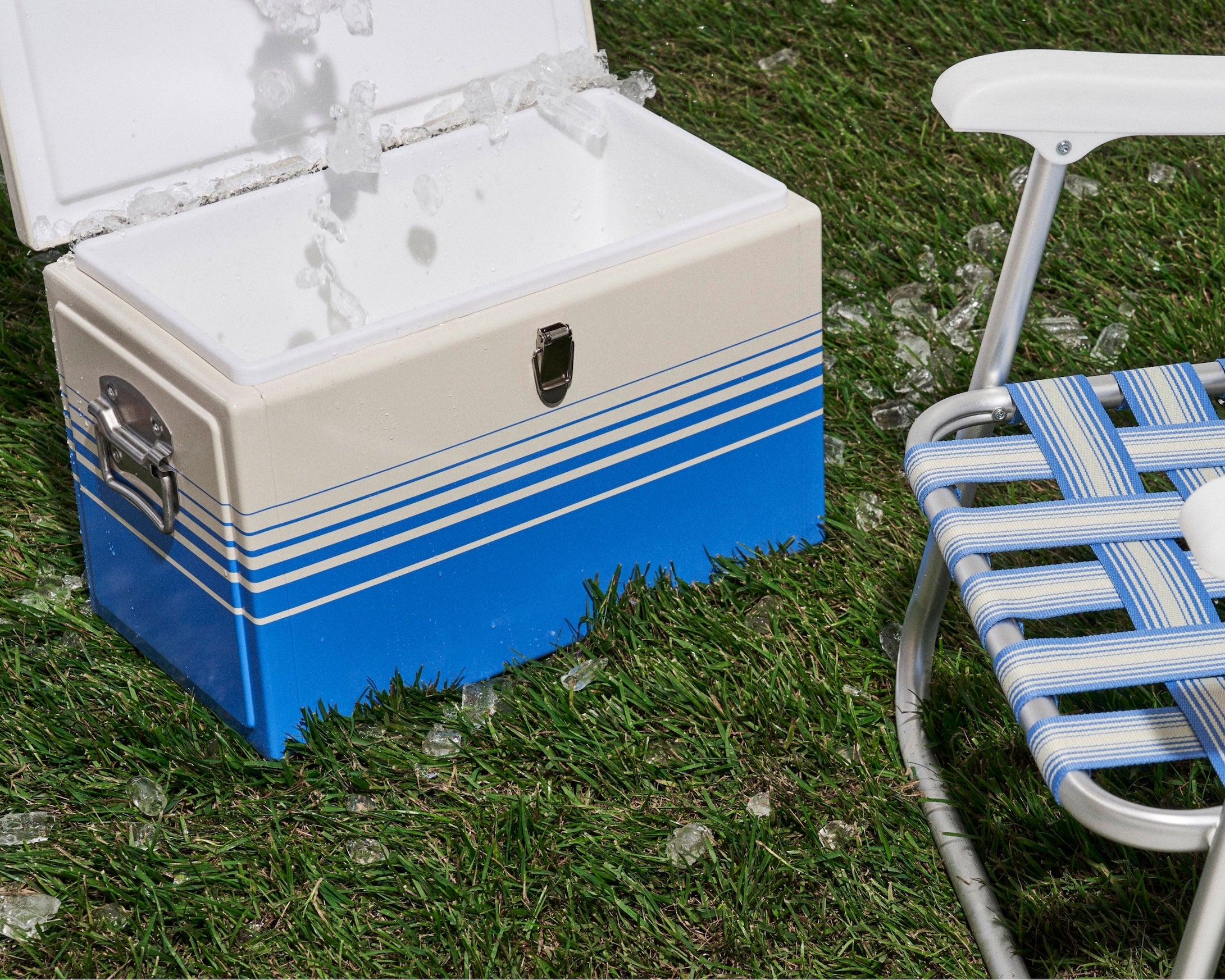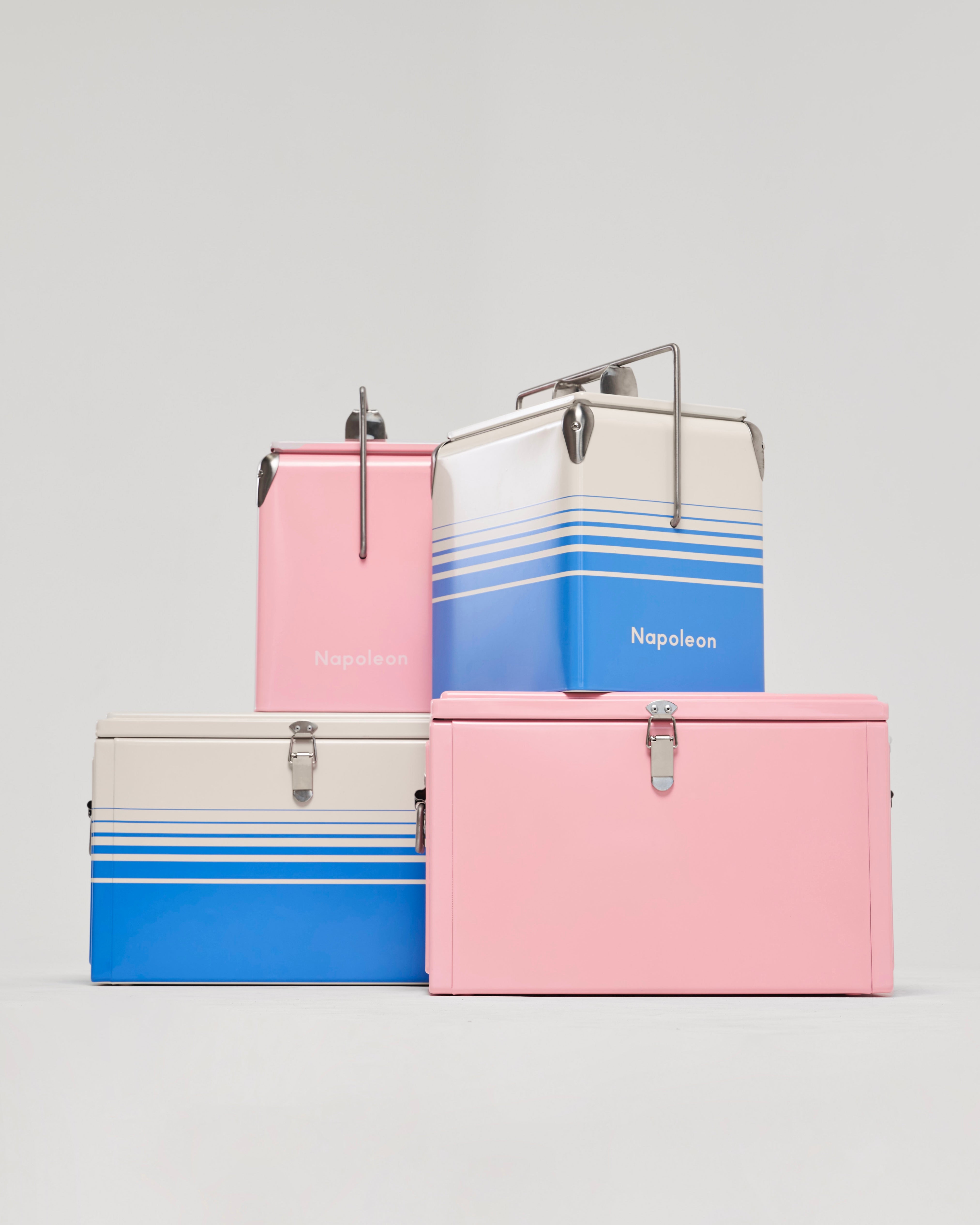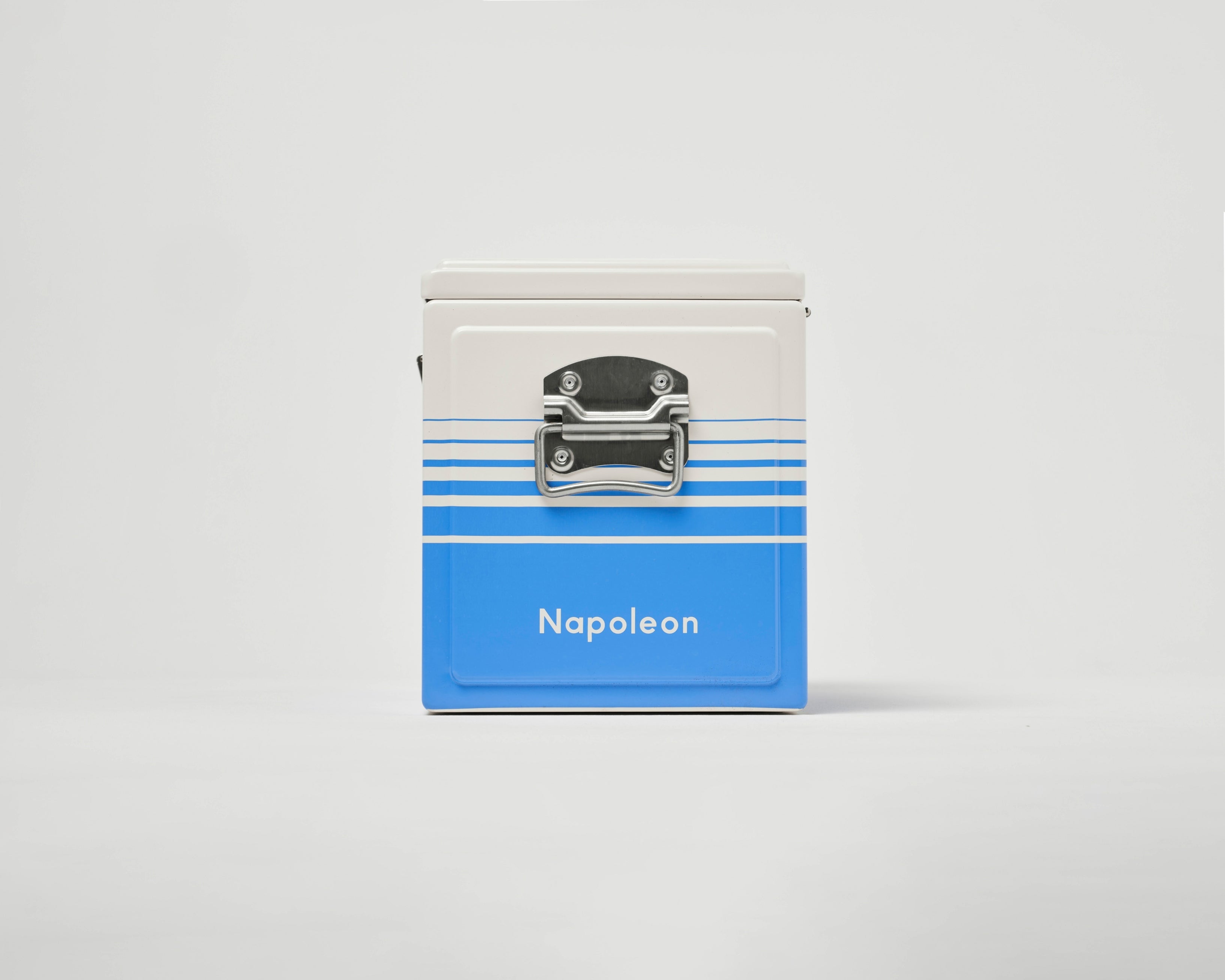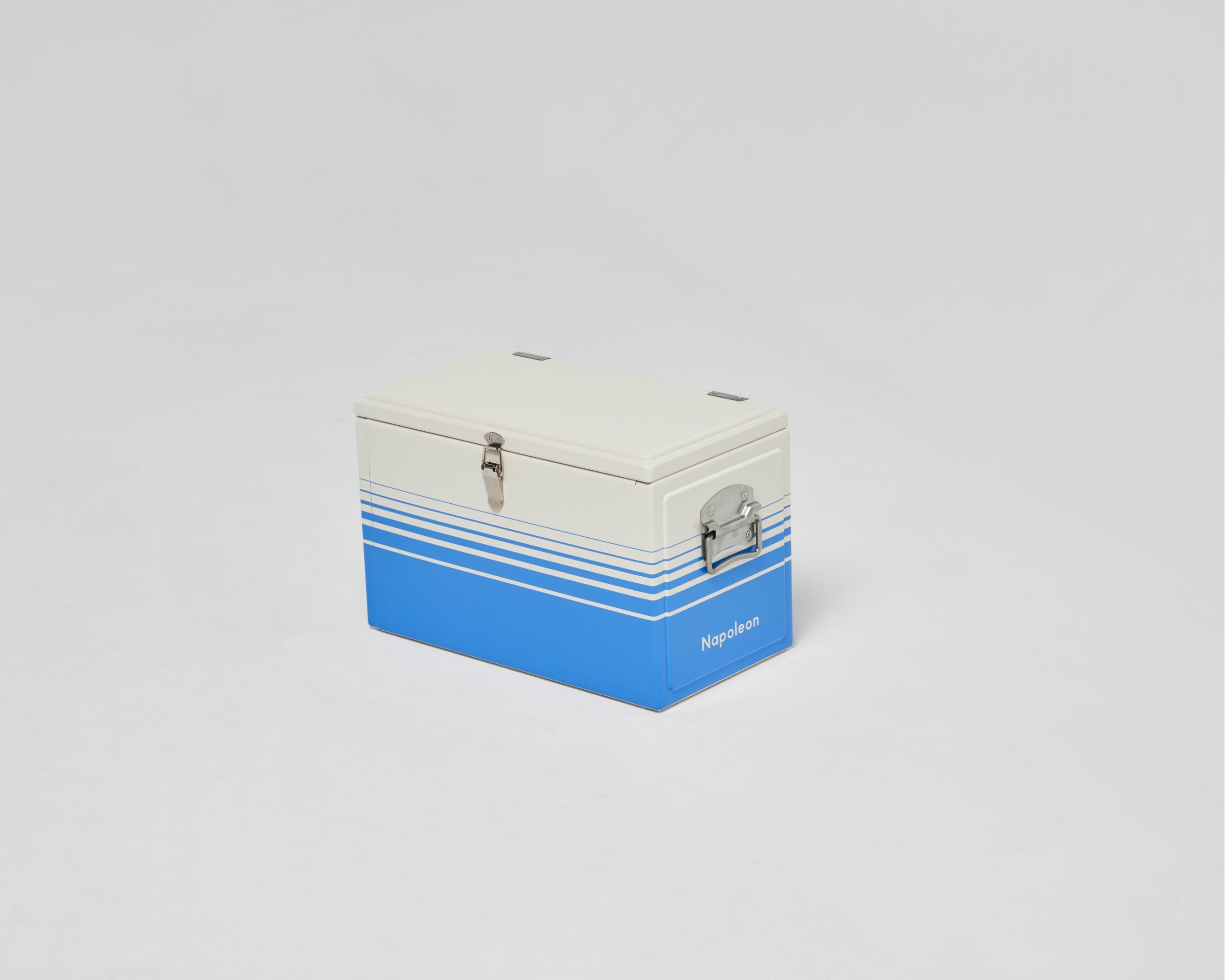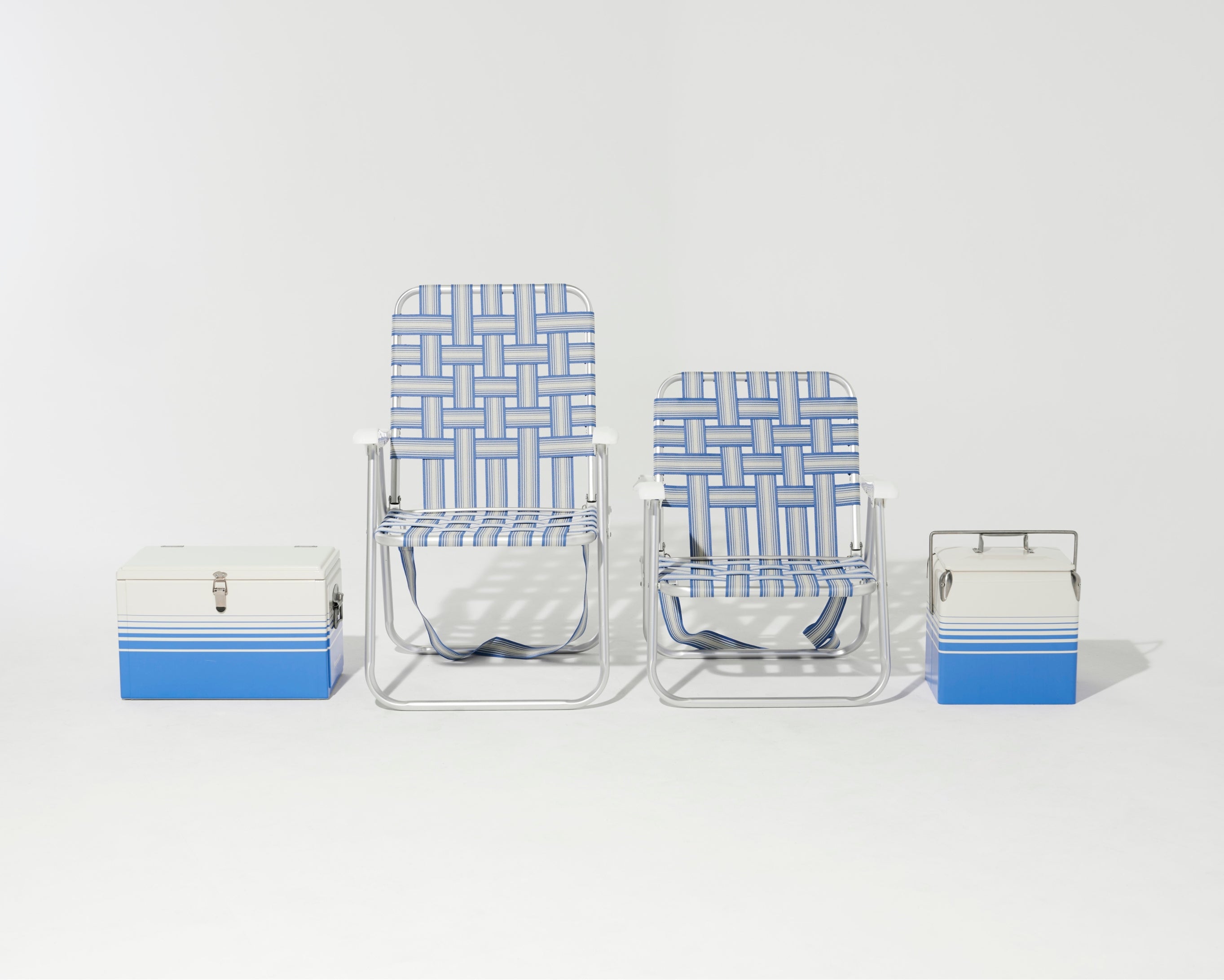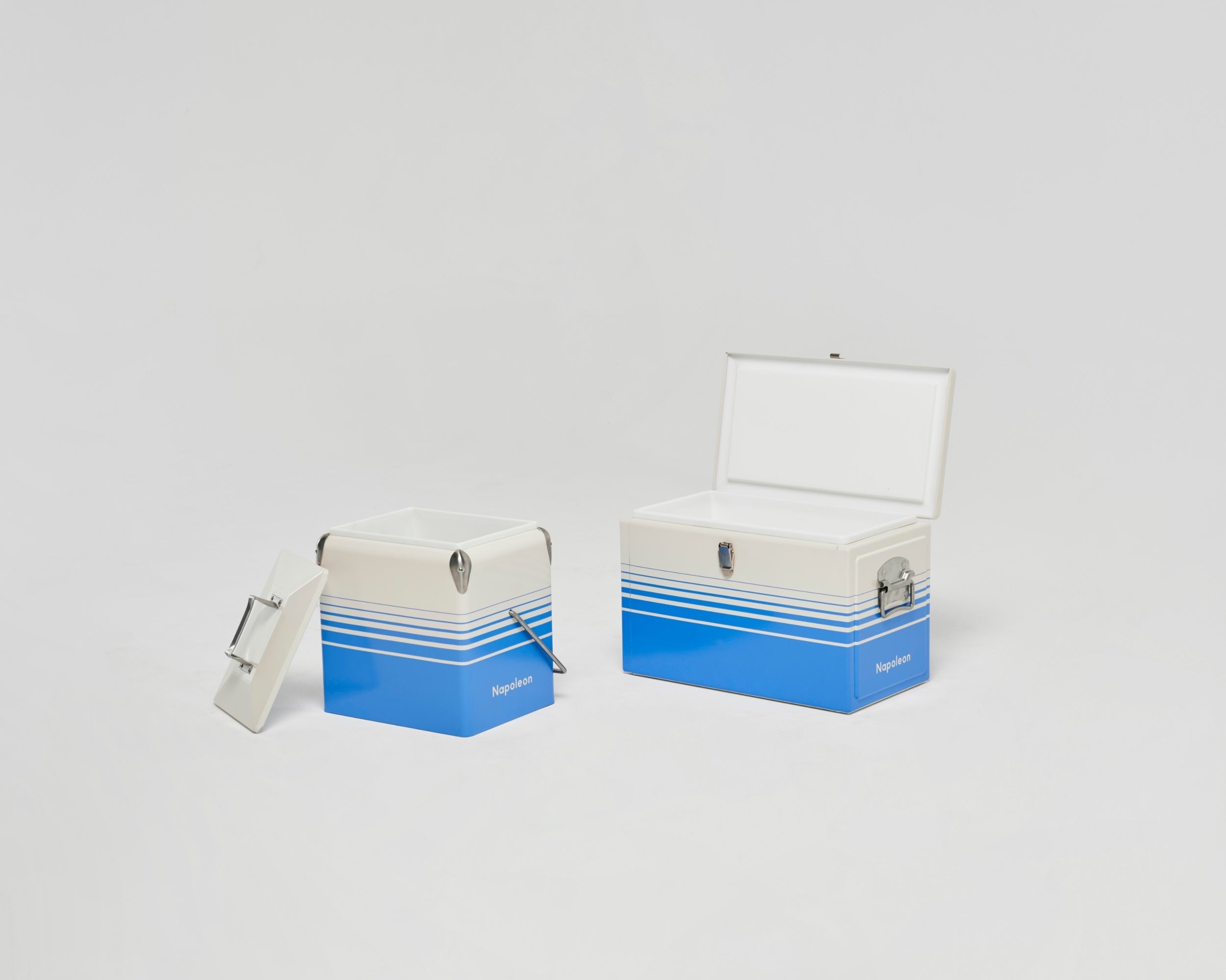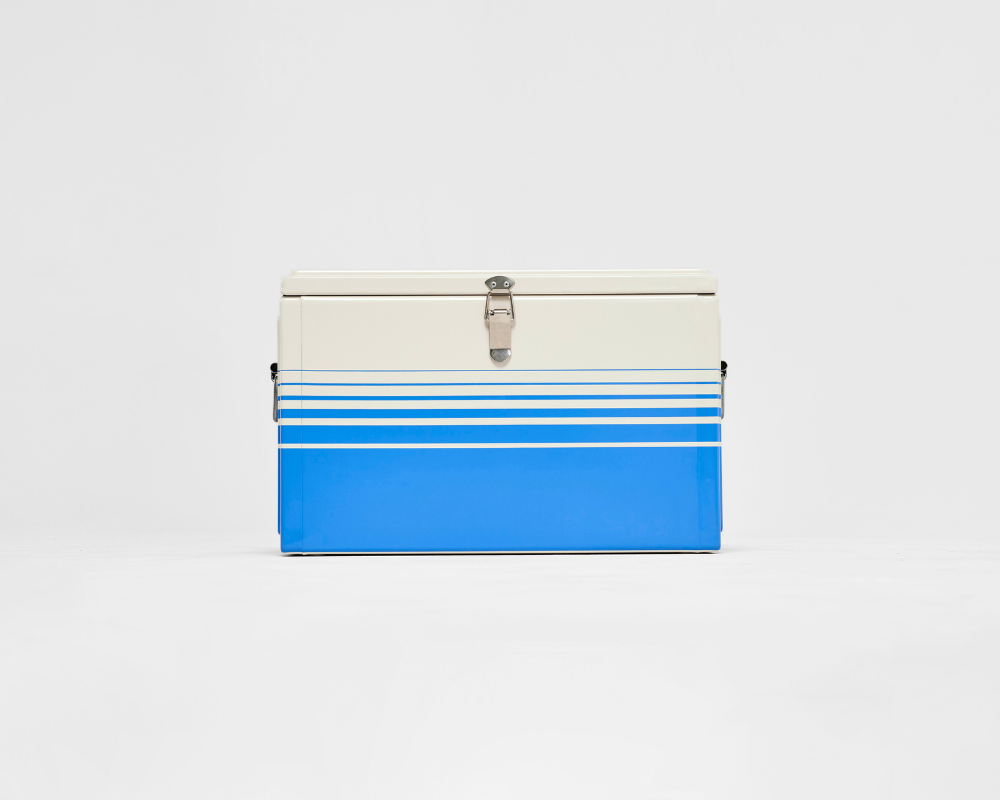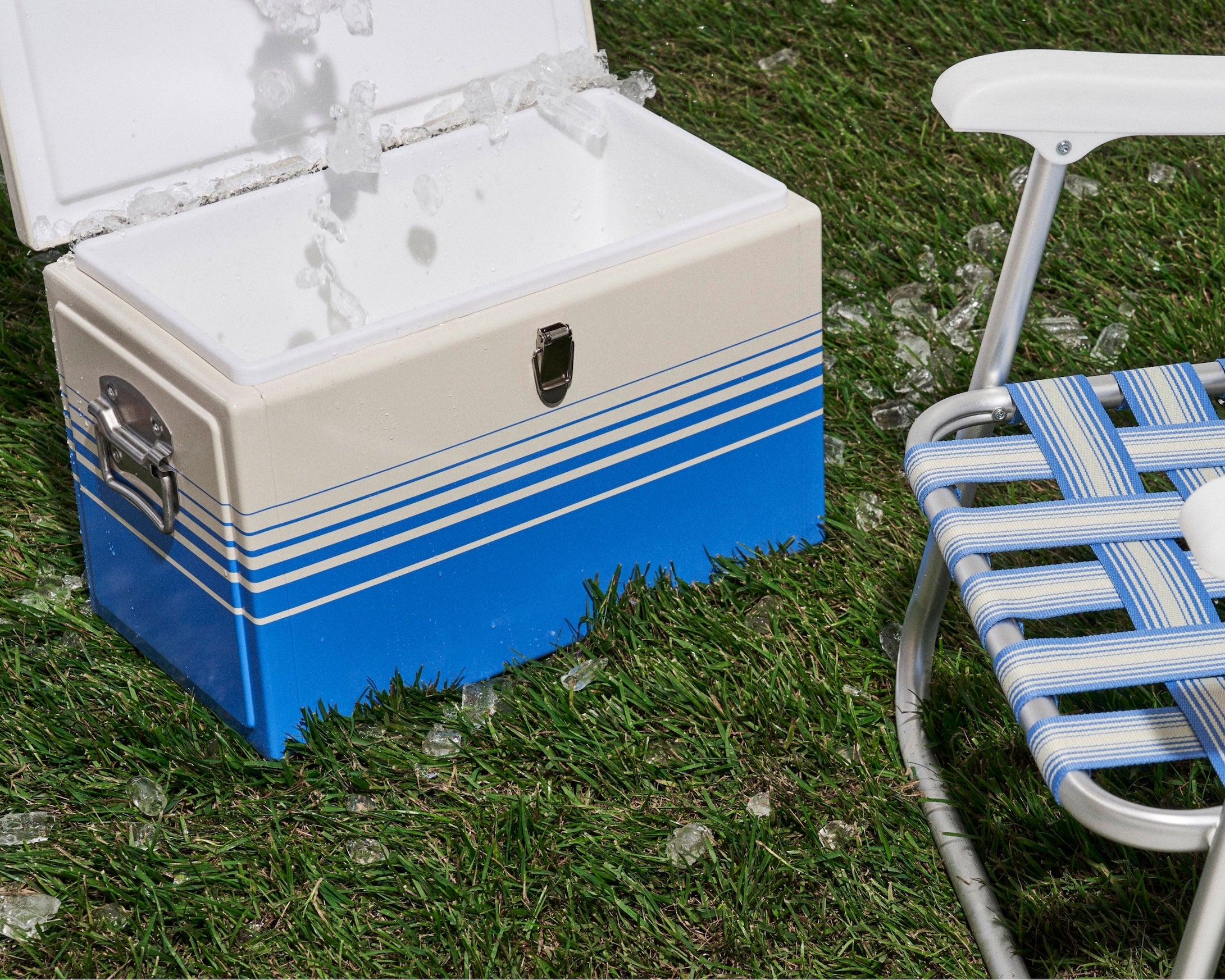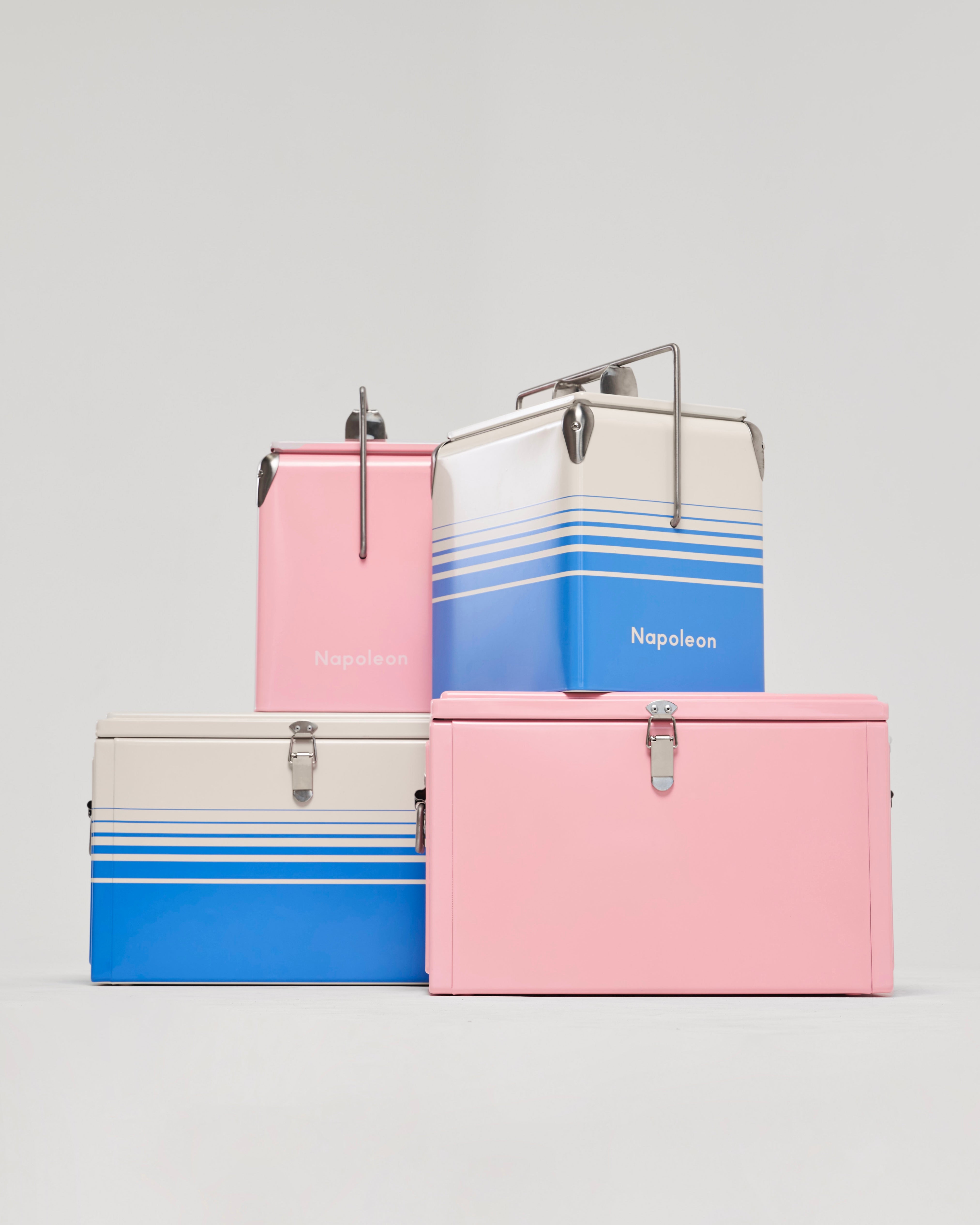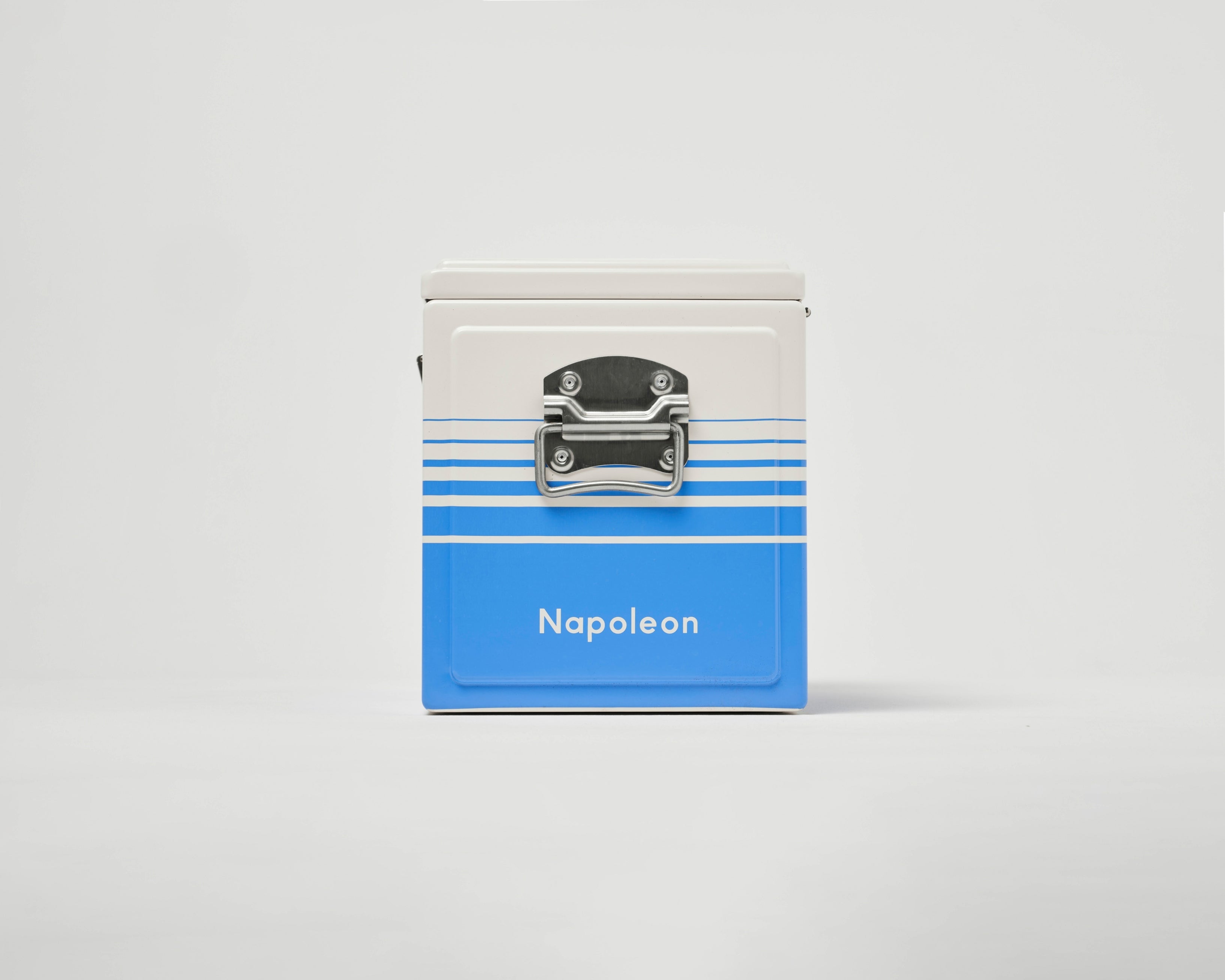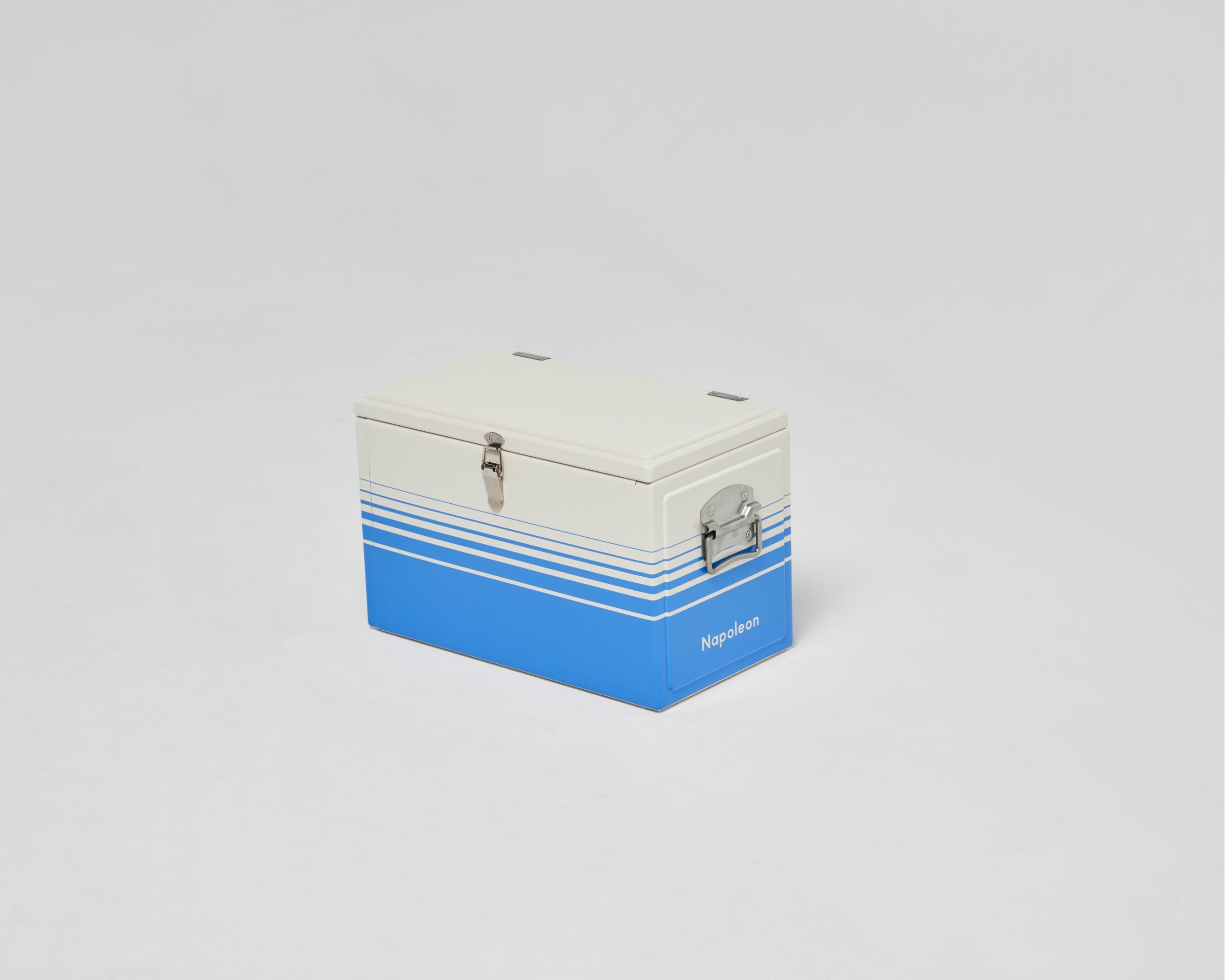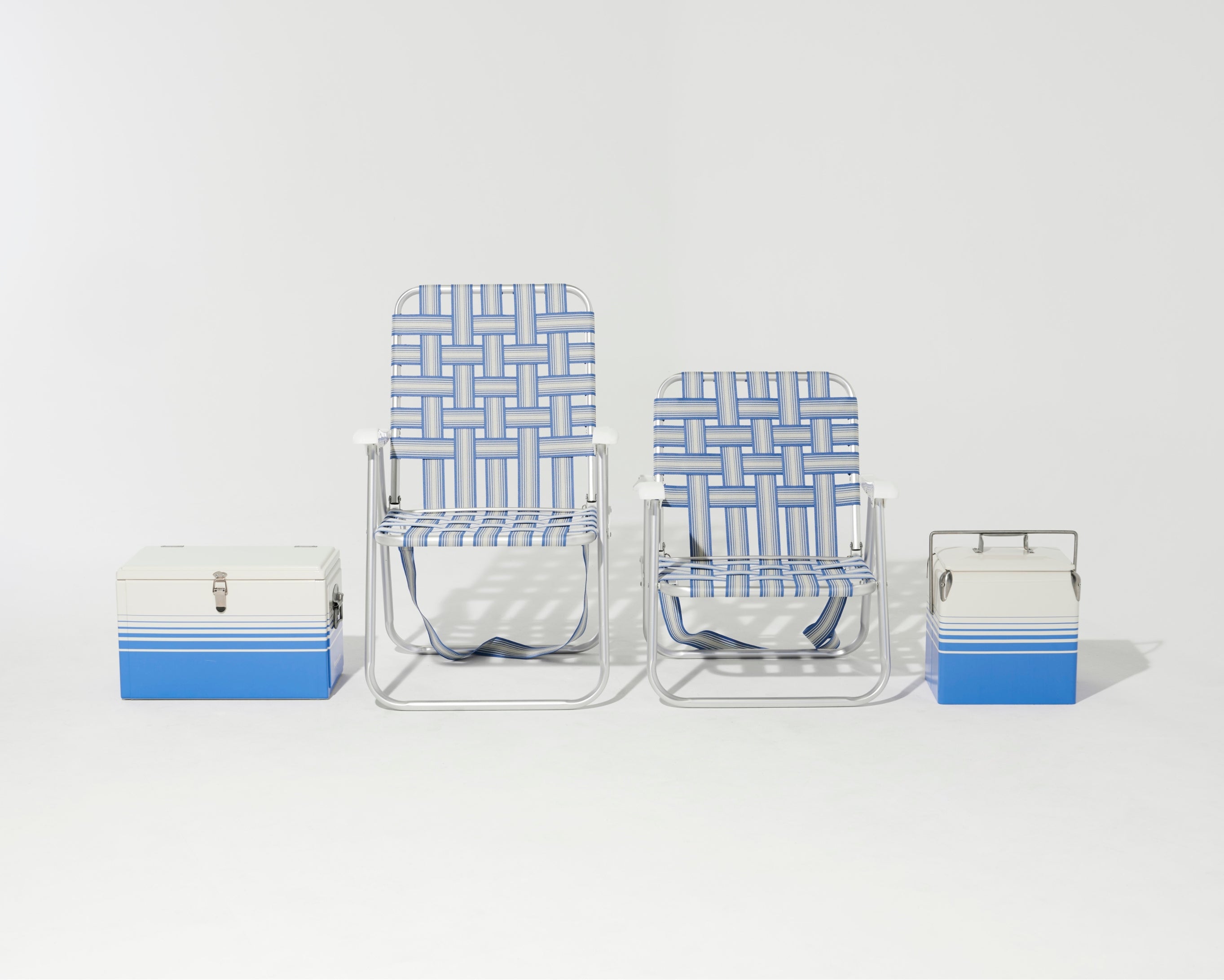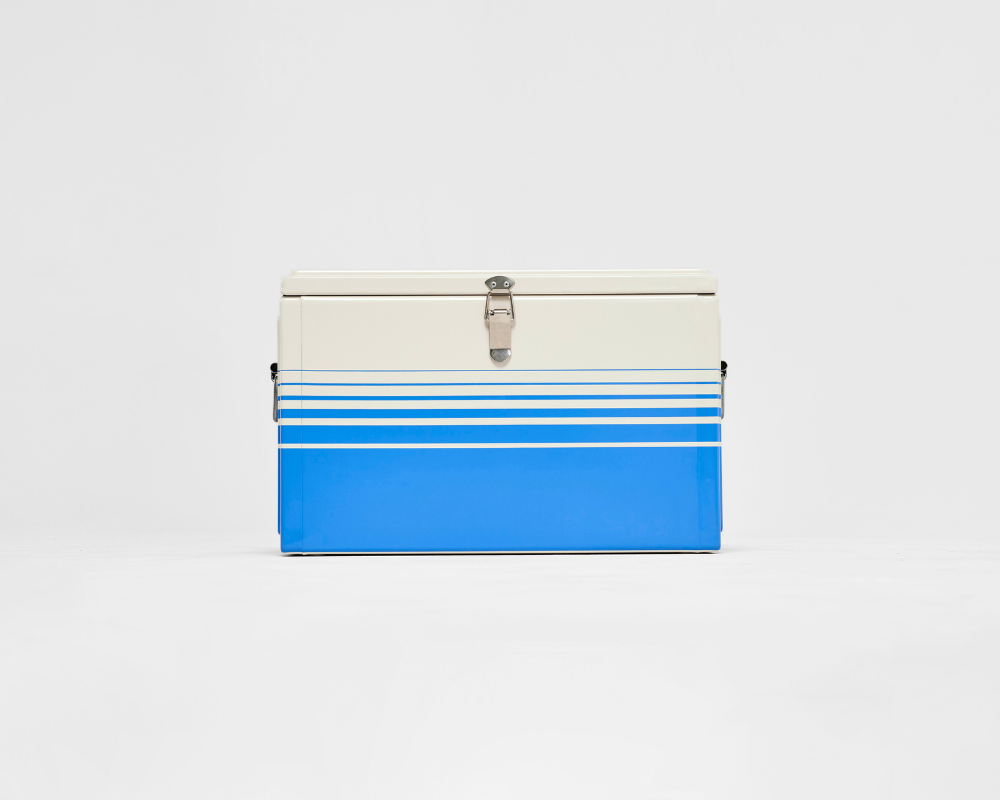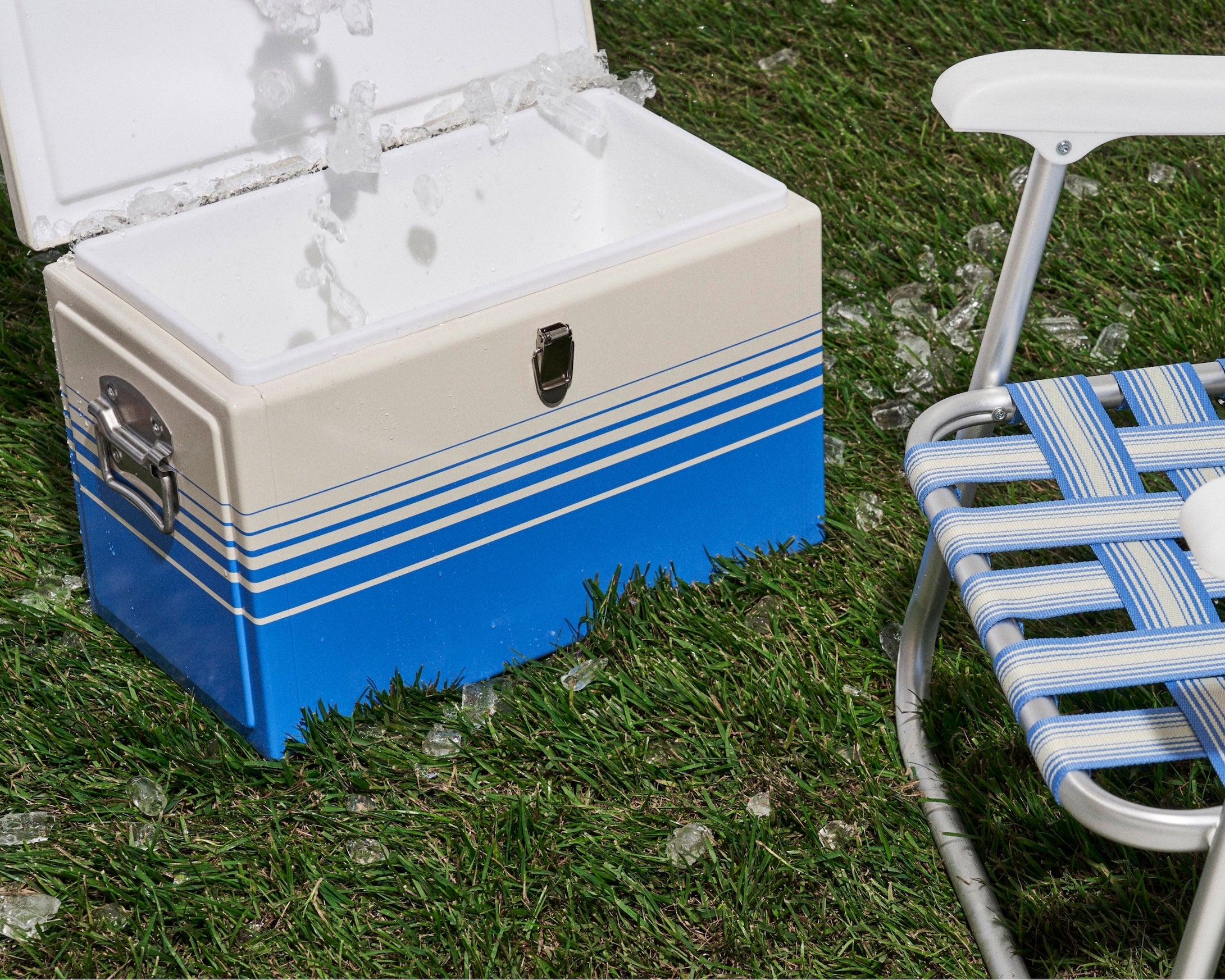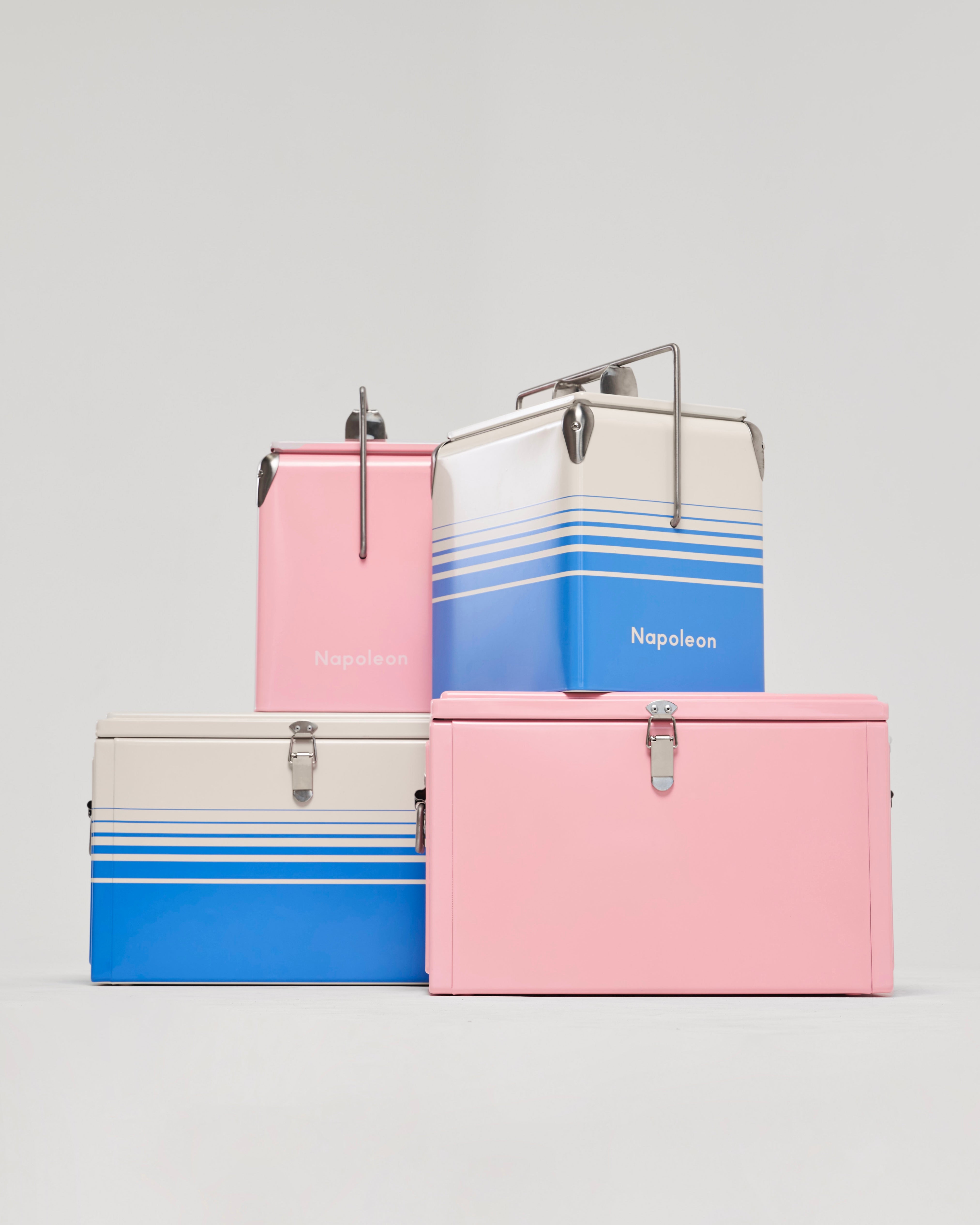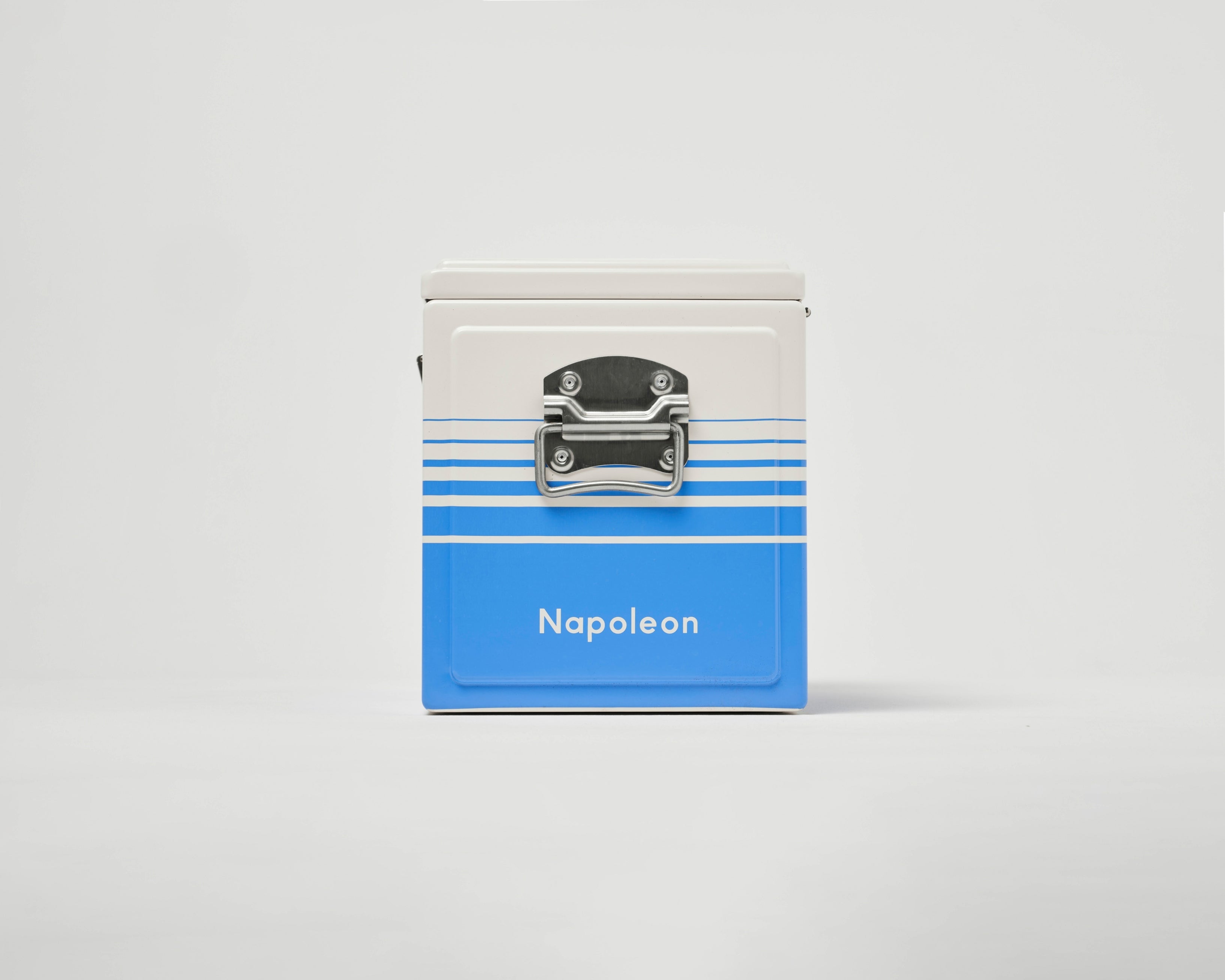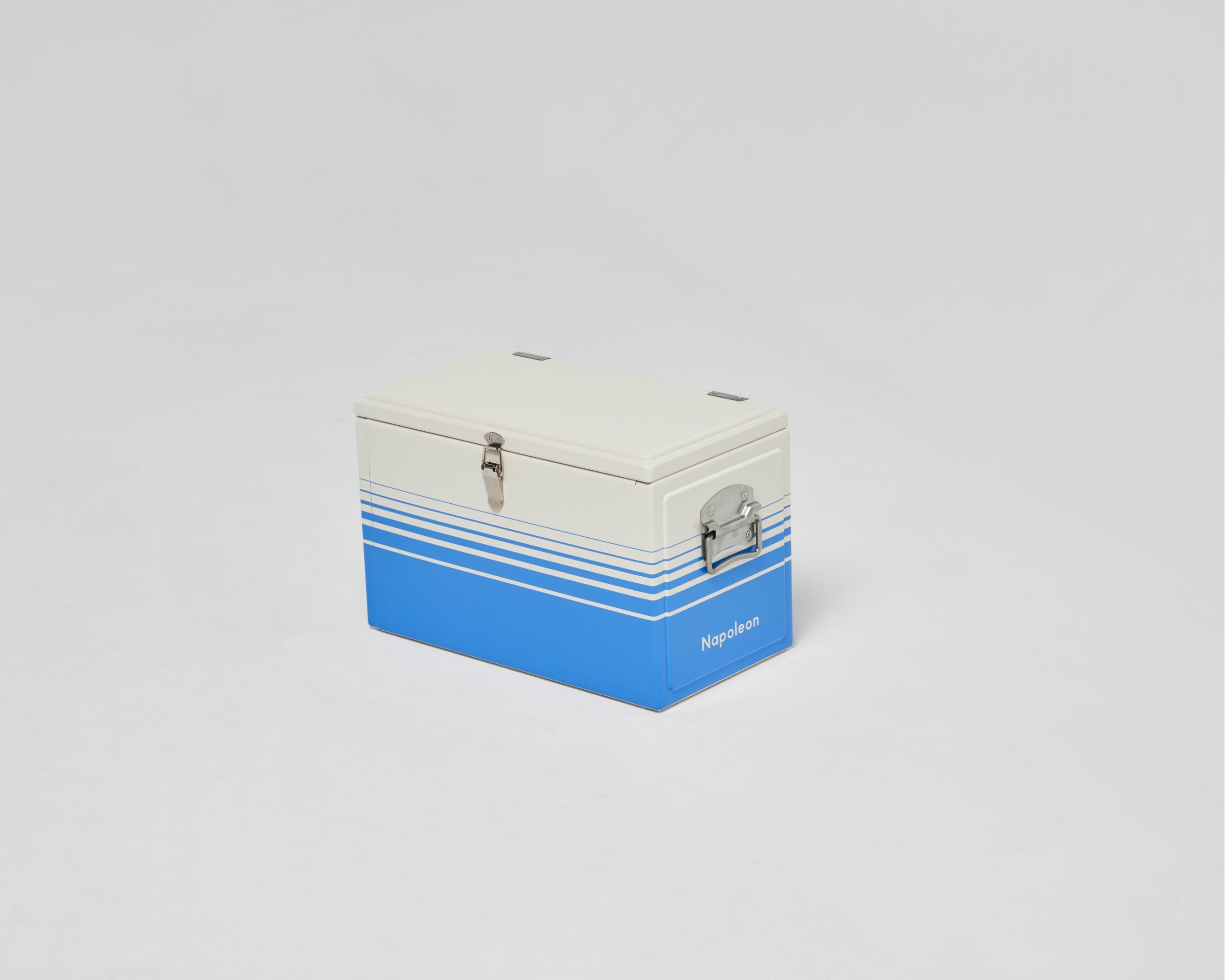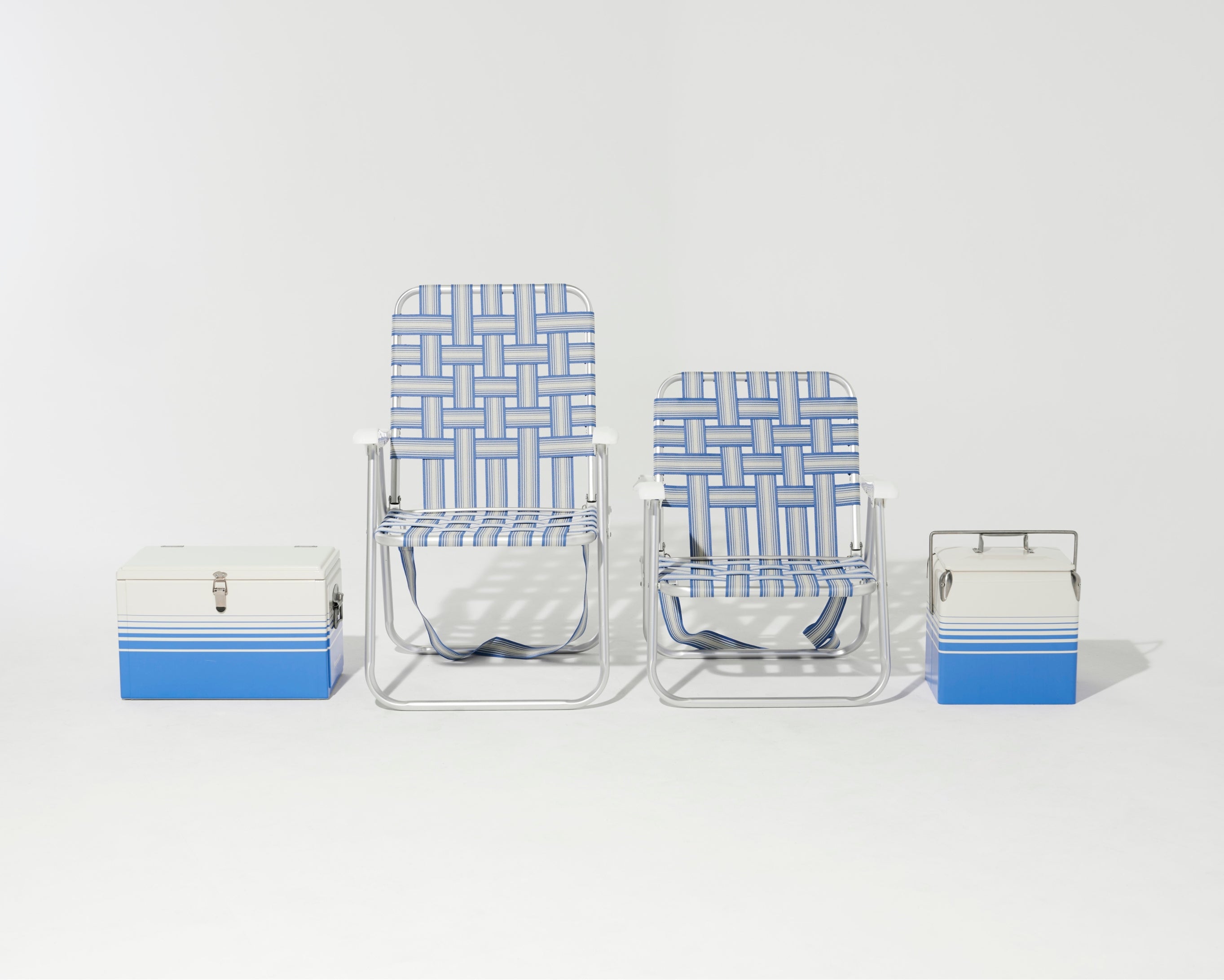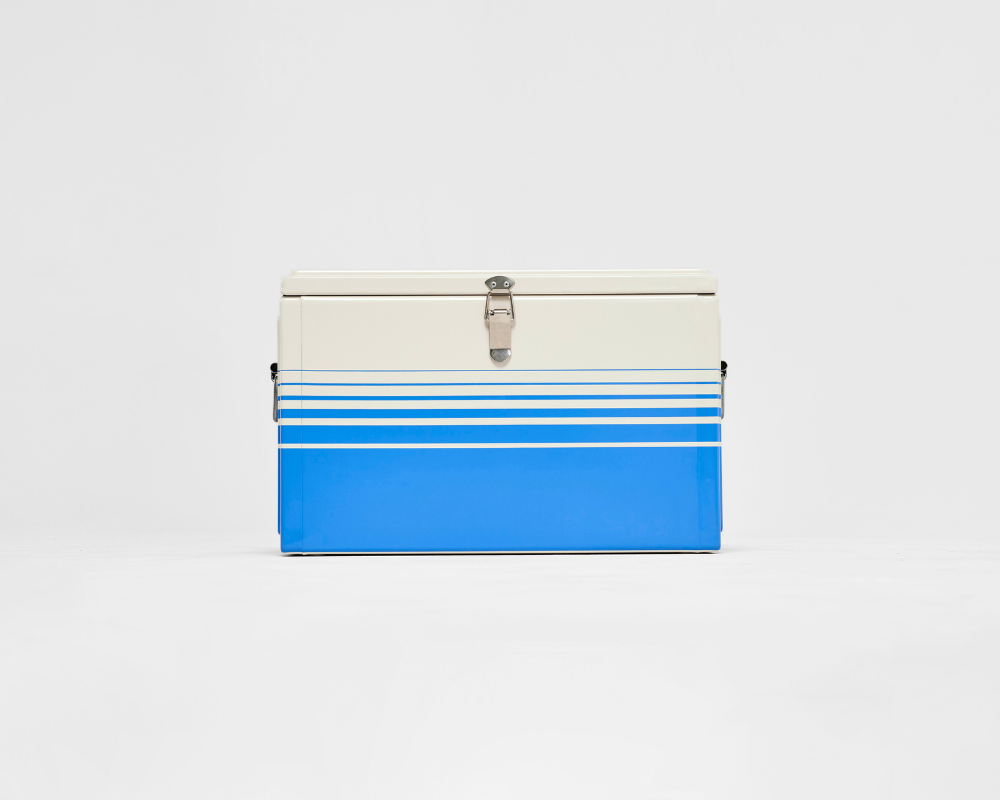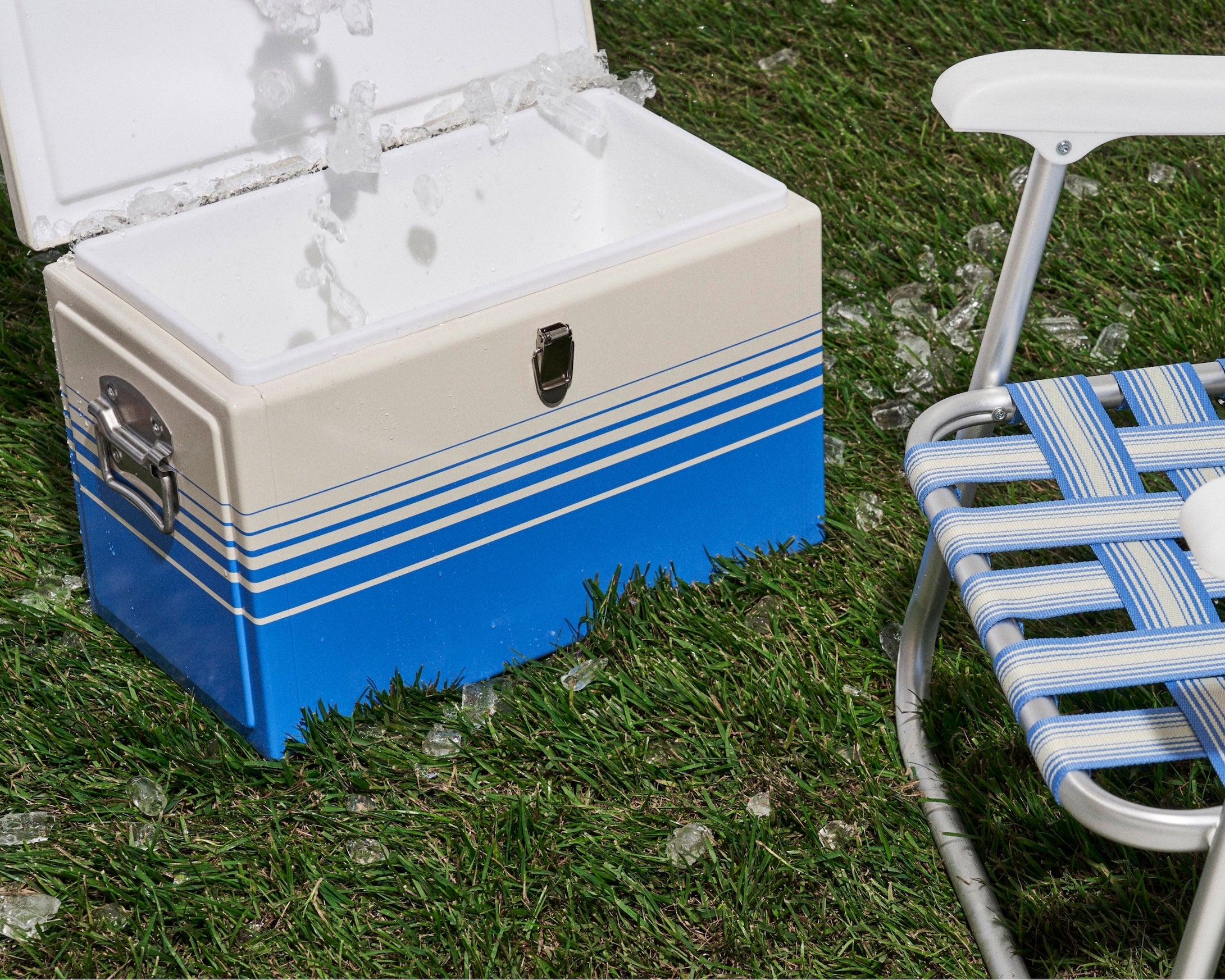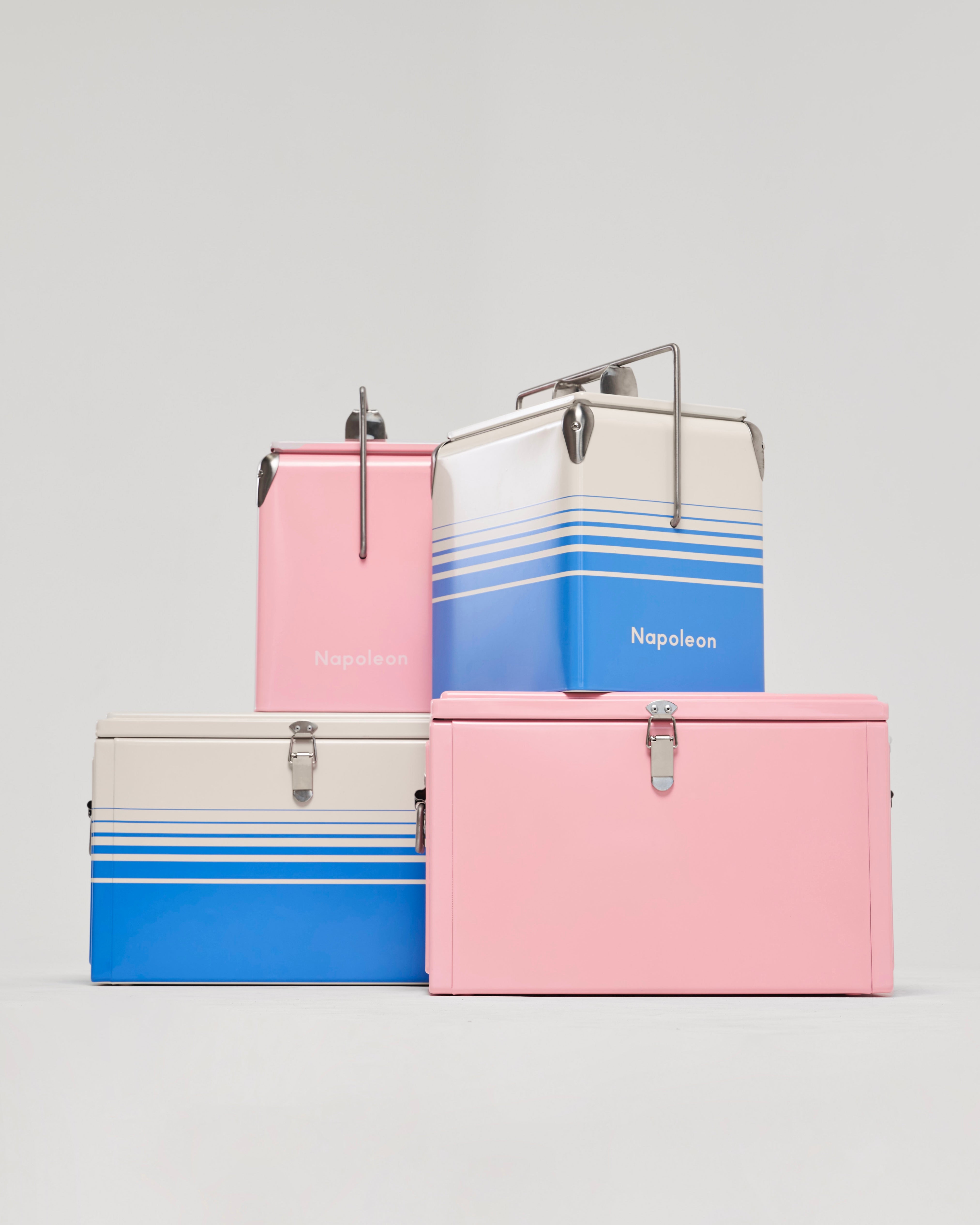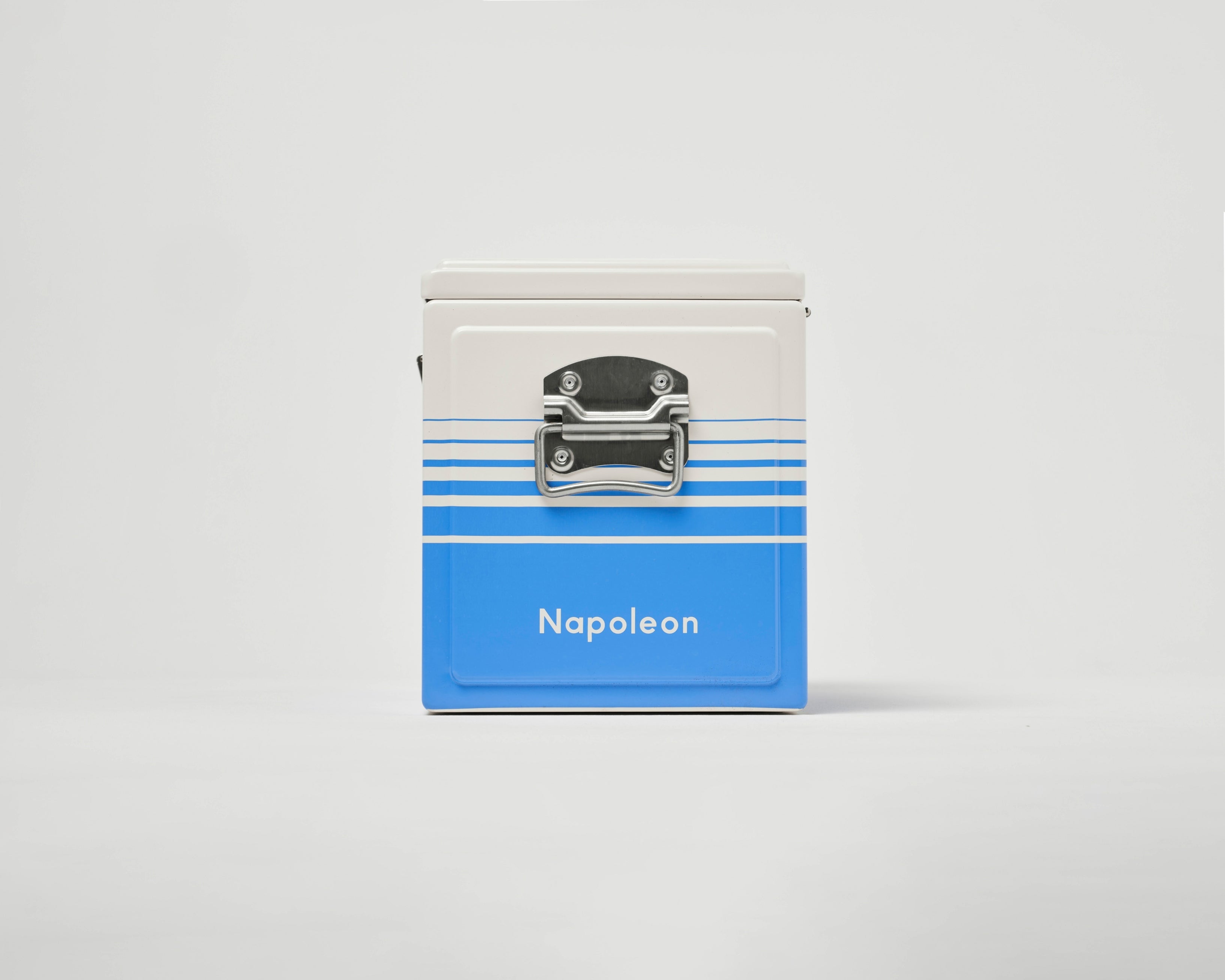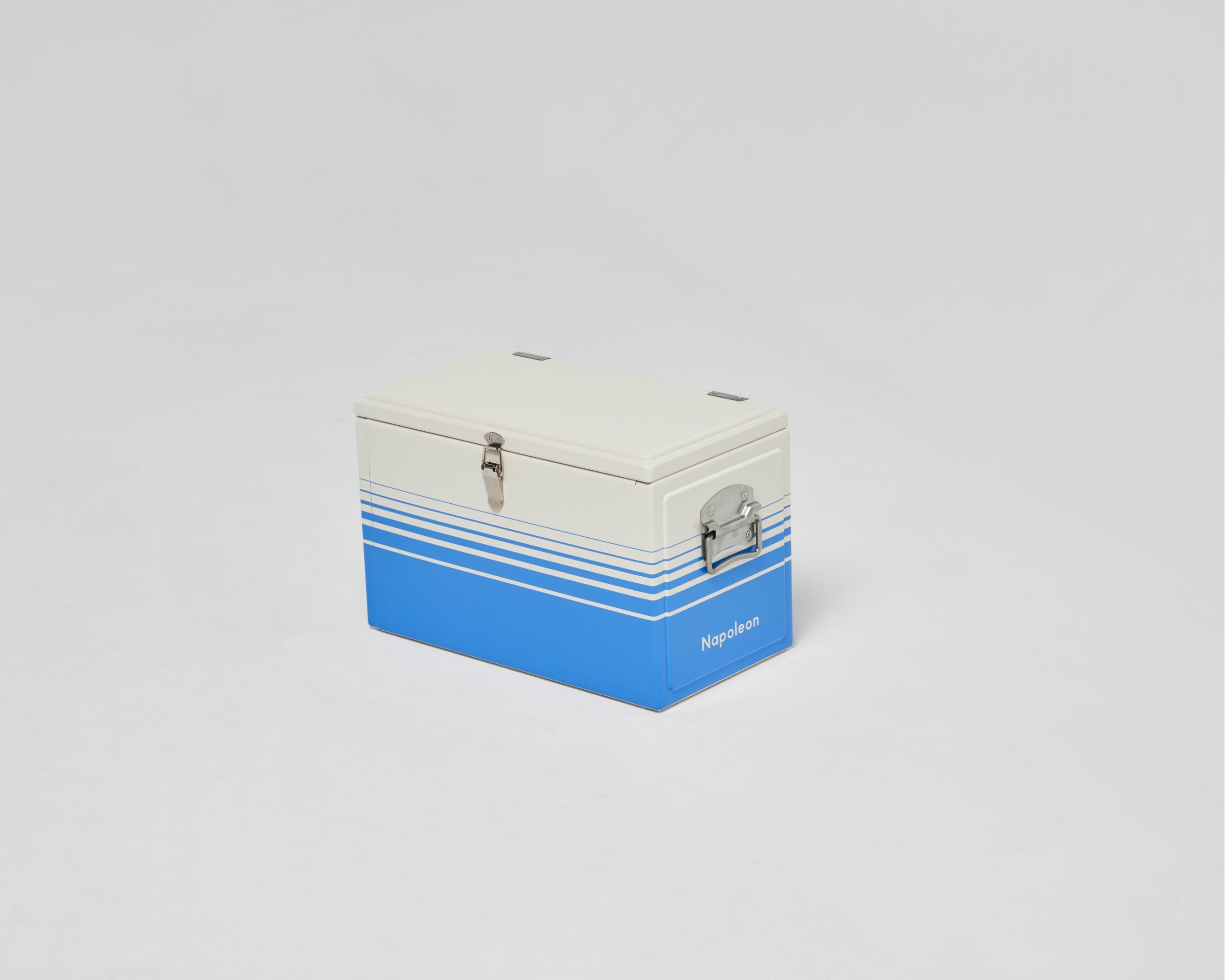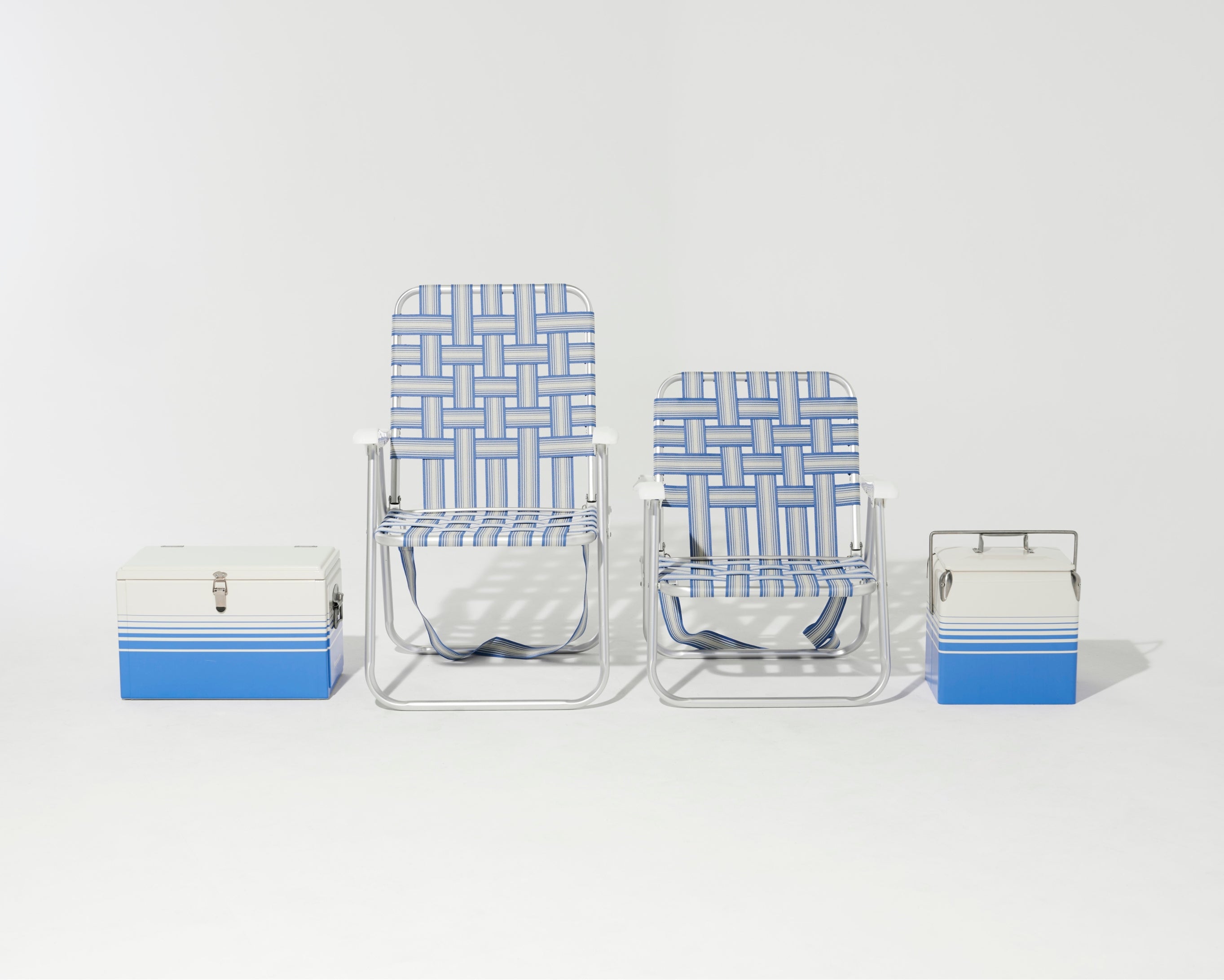 Napoleon Goods has revisited the classic chilly bin with a lightweight design to accompany your beach, boat and camping adventures. 

Our Horizon Stripe Chilly Bin's Ocean Blue and Beige colour palette is inspired by the space where the sea meets the sand. The two tone striped design echoes lines of waves approaching on the horizon - and with a little nod to 80s design elements, the Horizon Stripe has just the right hit of nostalgia.
The timeless design ensures perfectly chilled drinks for 12 hours, while stainless steel handles make for a functional, durable chiller that will be enjoyed for generations to come.
Fits 18 standard bottles — the ideal size for a night by the campfire, a fishing trip or sunset drinks on the lawn.
Gone are the days of over-sized and over-priced plastic cooler bins that are too heavy and large to hold. This is your New Zealand summer done well.